Planning any warm weather destination trips this summer? Treat your guests and yourself to this refreshing sangria that tastes like a slice of watermelon in a glass. Add blueberries, strawberries or blackberries after chilling for more flavor. Enjoy!
Servings: 6 Prep Time: 5 mins Total Time: 1 hour
Ingredients

4 cups of cubed watermelon
1 750-ml. bottle of moscato
1 cup of rum
Juice of 4 limes
Zest of 2 limes
1 tbsp. of sugar
lime slices, for garnish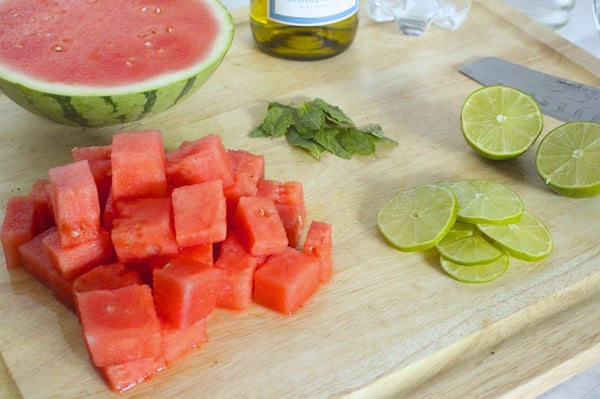 Directions
1. In a blender combine watermelon, moscato, rum, lime juice and zest, and sugar and blend until smooth. Refrigerate until chilled (about 1 hour).

2. Garnish glasses with lime slices and serve.