We're always on the go, so we know how overwhelming and time consuming packing can be. We've come up with some tips and tricks for easy and efficient packing, no matter where you're headed.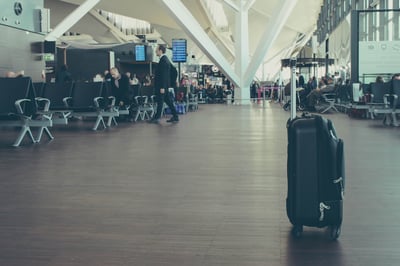 Ditch The Checked Bag
Unless you absolutely need to check a bag, try fitting all of your belongings in a carry-on. While this may seem difficult to accomplish, it can increase your flight flexibility in the event you need to switch planes quickly and save you time in the customs line when traveling internationally. If you don't have your bag with you and something unexpected happens (flight cancellation, long delay, etc.), you'll be spending more time getting all the things you need to make it through the day or night.

Fitting It All In Your Carry-on

It may seem nearly impossible to pack all your vacation essential in your carry-on, but with the right system you can bring the minimal without forgetting anything. Here's how. First, use a carry-on that has two sides. Keep one side permanently packed with things you will always need, no matter where you're traveling to. Items like a small first aid kit, stocked toiletry kit, hair brush/accessories, sunscreen, shoes bags, etc. If you ever need to take anything out of your permanently stocked side, simply put a post it in your bag to remind you to replace the item the next time you're packing.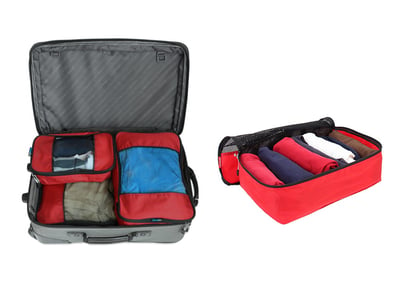 On the other side of your carry-on use two packing cubes to pack your clothing. Make sure you have packing cubes that fit in your luggage exactly. In the large packing cube pack no more than one daytime and one night time outfit per day, rolled together. Also, pack one workout, hiking, or snow outfit depending on where you're traveling to. In the longer, skinnier packing cube, pack your socks, under garments, swimsuit, and pajamas. You'll know you've become an expert pack when you wear every item in your bag. Organized packing cubes can also help prevent you from leaving anything behind in the hotel room.

Keeping Your Permanent Items Stocked
You might find it inconvenient to buy two sets of your every day products for your permanently packed carry-on, but the truth is that it can be easy and inexpensive. Fill reusable travel bottles with your hair products, face wash, etc. You can also buy a travel set with these essentials, as well as travel size toothpaste, toothbrush, deodorant, and lotion inside.

Saving free samples from your hair stylist or stores you shop at are another great way to create your own sample set.

If you're having trouble fitting all of your toiletry products in a quart size bag try more non-liquid products like tooth powder,

powdered face wash, and powdered shampoo.