In Southern California there's always a reason to be out in the sun or on the beach. Artifact's California artisan Eileen Zimmerman struggled to find a wet swimsuit bag that was cute, reusable, and most importantly reliable. She decided to create Wander Wet Bags with waterproof inside lining, perfect for carrying a wet swimsuit or post-workout clothes. We sat down with Eileen to learn more about what makes Wander Wet Bags so unique.
Eileen has been in the San Diego area for the last 10 years in a coastal beach community. Her professional background includes sales, marketing, product development, and even some tech. About two and half years ago, she set out in search of a great wet bag that would suit her active beach lifestyle.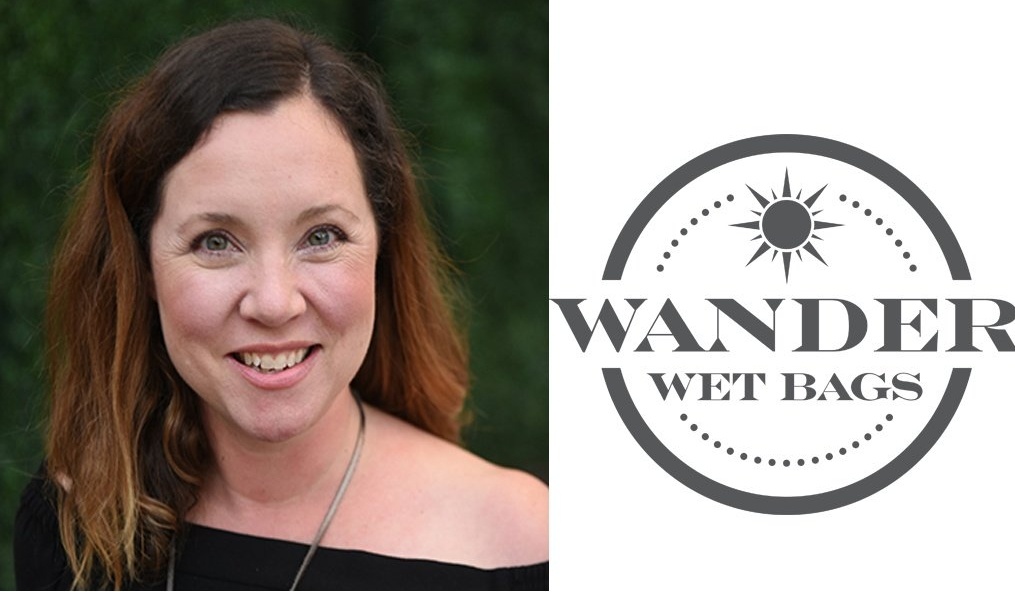 "I was constantly running errands around town after a morning at the beach, or a workout class. I thought about how great it would be to have a bag I could toss all my wet clothes in, but wasn't able to find a cute wet bag that wasn't covered in kid prints or made from cheap plastic materials," Eileen said.

Just as simply as that, Eileen decided she could create her own wet swimsuit bag that's made for women on the on the go. With no fashion background, Eileen confessed it was a lot of experimenting in the beginning. She began hand sewing each bag herself, including the inside waterproof lining and the zippers. Her process was one that was time consuming and at times frustrating. She recalls testing each bag, which would sometimes take up to a month to sew together, with the help of her kids.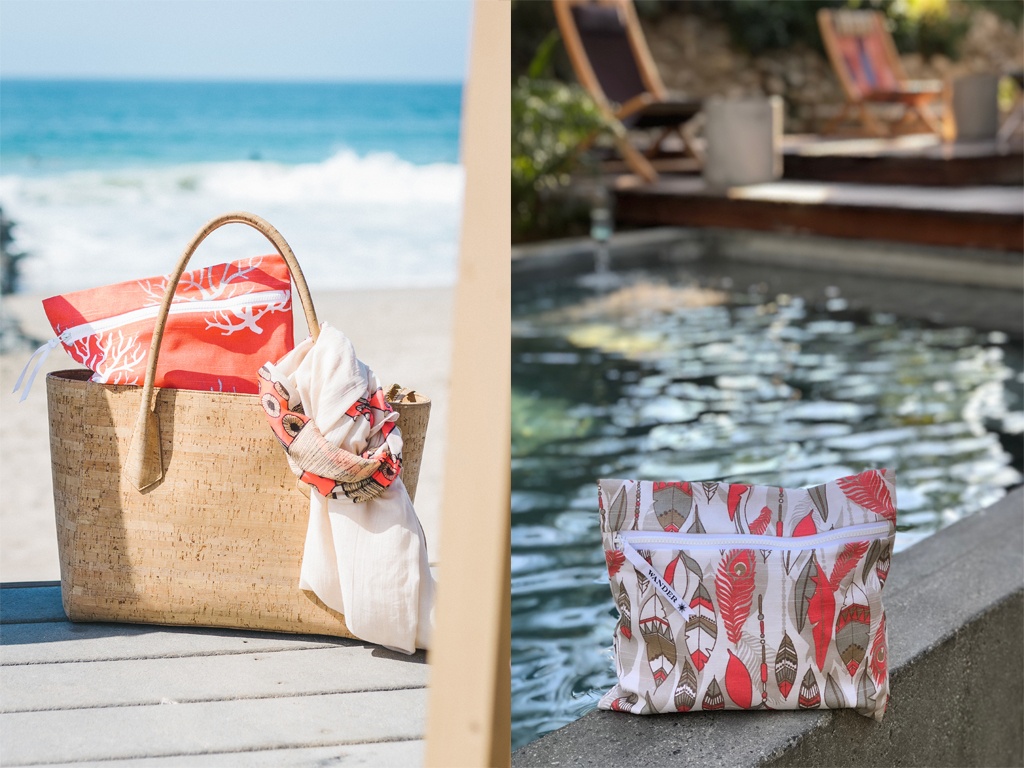 "I would say to my kids, come on let's go see if the bags leak. And we would put water in one to see if the seams of the interior waterproof lining leaked. They loved it, but it was frustrating at times when a bag did leak because then I'd have to start right back at the beginning."
Though once Eileen found her rhythm, she was on a mission. She began making her bags for family and friends and admits that Wander Wet Bags basically took off from there. While she was surprised in the fast growing interest, she still needed to find her ideal audience to better target her product.


"My ideal audience for Wander Wet Bags is a sophisticated woman who travels often and likes to splurge on herself every once in awhile. A Head Babe in Charge if you will," Eileen said.
While Eileen started hand sewing each bag herself, her workload quickly got ahead of her when hotels in the San Francisco area started to purchase her bags. She now works with several family-owned cutting and sewing manufacturing partners in San Diego, and she sources all of the U.S. fabric and materials used in the bags herself. Eileen worked to ensure she found not only the highest quality materials, but also the perfect manufacturer to give her bags the seamless look she wanted.

Eileen's main focus with Wander Wet Bags is to support local people and to be authentic and organic to who she is. She believes it's all about the people she works with and she strives to always choose locally sourced materials. "It's all about the people for me," Eileen said. "Doing the right thing and supporting the right people."
Eileen's guiding philosophy behind Wander Wet Bags is to enjoy today, which she has made a part of her branding on her bag's zipper pull.