Great choice! You've decided to give your guests a sunglasses gift experience! Next, it's time to select your brands and mixes, which can be challenging if you don't have the right gift experience partner. As part of our process, Cultivate will identify the most on-trend options with each of our brands and carefully create the perfect mix for your guests.
It's also important to recognize that brand variety adds more value and of course choice for your guests. Brand variety also guarantees that everyone walks away happy wearing a pair of sunglasses that uniquely fits them.
---
Get to know some of Cultivate's sunglasses brands!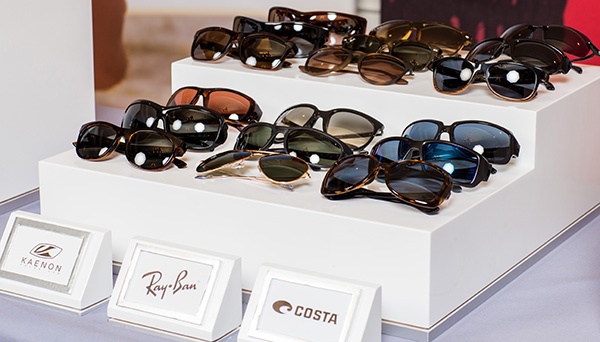 Ray-Ban is the biggest name in premium sunglasses. For more than 75 years, they have been crafted using exceptional materials to provide superior quality. Durable, comfortable and lightweight, Ray-Ban provides a classic, timeless style.
Costa Built by hand, backed for life Costa sunglasses are crafted in Florida, created specifically for people who spend time on the water. Eliminating glare while maintaining a true distinction in color, they are perfect for everyday wear.
Kaenon developed the first non-compromising, high performance polarized lense. Kaenon's lightweight, durable frames are hand-painted, providing a unique look for every pair.
Your guests will enjoy a new pair of premium sunglasses, which is why it's our number one category. Again, you can heighten the gift experience by combining brands and offering your guests something new!