Appreciating people with a gift of their choice can have a lasting impact. At Cultivate, our goal is to always deliver a memorable and meaningful experience for clients and their recipients. From time to time, there could be a bump in the road or a handful of questions that need to be answered. Fortunately, our Customer Support team works proactively to ensure that you are being taken care of and receiving the level of service you deserve.
If you have questions about an order you placed, a gift you've received, or technical difficulties using our Online Gifting Platform — keep reading; this blog is for you.
The end to website woes
What do I do if the website isn't working?
If you are experiencing technical difficulties, please reach out to Customer Support at support@giftcultivate.com and our team of specialists will be happy to assist you.
What do I do if my gift code doesn't work?
If you are unable to log in with your gift code, the code may be expired or disabled. First, double-check the code with the person who sent it to you. You may also want to try accessing the redemption site on a different browser or computer. If you are still unable to access GiftCultivate, please contact our Customer Support team at support@giftcultivate.com.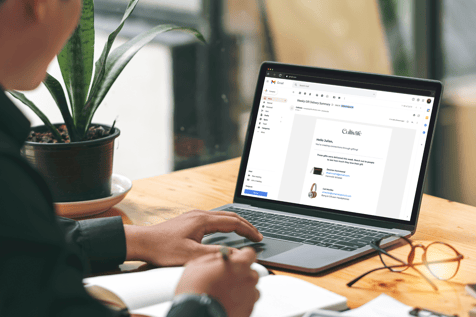 Helpful tracking tips
Where is my order confirmation email?
Your order confirmation email should arrive in your inbox within 24 hours. If your confirmation has not arrived within that time (remember to check your spam folder!), please reach out to Customer Support.
How long will it take for my gift to be delivered?
Gifts can take 2 to 6 weeks to be processed and delivered. Once they are shipped, you should receive an email with tracking information.
What do I do if I have not received tracking information after placing my order?
You can review the status of your gift order by visiting the Help Center and clicking "track my gift" [found here https://giftcultivate.com/helpdesk/track-my-gift]. If you have not received tracking information after six weeks, please reach out to Customer Support for assistance.
Requesting a return
What is your return policy?
We are able to exchange some gifts shipped within the United States. Unfortunately, we are unable to process any exchanges for international orders.
Apparel, sunglasses, and OluKai are eligible for return within 30 days of receipt.
Luggage, electronics, jewelry, watches, housewares, recreational items, and self-care products like lotion or candles are not eligible for return unless they are damaged or defective.
Returns must adhere to the following guidelines:
All items must be unaltered, unworn, and unwashed.
Tags must be attached, and you must include any original packaging and any protective cover that the item is shipped in (e.g. shoebox, cellophane bag, etc.).
How long will my return take?
Submitting a return request only takes a couple of minutes. If your gift is eligible for a return, we will email you a prepaid shipping label for you to return the gift. We will send you a new gift code 3-5 business days after we receive the return.
Pick your Products
What size OluKai do I wear?
OluKai shoes are offered in whole and half sizes. However, OluKai sandals and slippers are only available in whole sizes. We recommend sizing up if you are in-between sizes. Visit the link below for a detailed fit guide. [here is the link to the OluKai sizing chart https://giftcultivate.com/helpdesk/11/what-size-olukai-do-i-wear]
Can I add prescription lenses to my sunglasses?
We cannot confirm if prescription lenses will fit any style of sunglasses we offer. However, big-name brands like Ray-Ban and Costa offer more variety and are often easier to fit for prescription lenses through local optometrists and authorized dealers. Please visit the brand's website for further information and inquiries. We recommend using a licensed dealer to fit your prescription lenses.
*Please note: If a third party modifies your glasses, this may void the warranty. Therefore, we are not responsible for any issues caused by replacing lenses with a third party.
Helping you deliver meaningful appreciation is very important to us and we're always happy to help. If you have any questions that were not addressed and answered in this blog post please do not hesitate to contact support@giftcultivate.com or visit our Help Center.

If you're planning on appreciating someone or a group of people for the holidays, don't wait, start planning your program today. We'd love to tell you more!