The holidays are one of the most loved times of the year by people everywhere. The warm memories, carols, and holiday decor really can brighten spirits. But what would the holidays be without gifting? Gifts are an integral part of the season, and for companies, holiday gifting creates an annual touchpoint to appreciate employees and valued associates, celebrate clients and customers, and motivate prospects to move forward.
But when it comes to planning your holiday gifting program, there are many things to consider and keep in mind such as your time, allocated budget, logistics, and gifting options. Hence, holiday gifting can be a large task to take on without a gifting partner. This is where the Gifting Experts come in. With over a decade of experience, we know how beneficial holiday gifting is, and how it can influence more than your bottom line.
With that, let's review three ways holiday gifting can be beneficial for any size business.
1. Heighten brand awareness and recognition
Holiday gifting not only appreciates people with quality products they'll love, but it's memorable and generates positive publicity, and people will associate this positivity will your brand. So, each time a person uses the gift they selected from your online gifting platform or on-site at your holiday event, they'll instantly remember where it came from.
Not only that, but holiday gifting also increases brand recognition, which is beneficial for marketing and sales strategies. Research proves "tangible materials leave a deeper footprint in the brain, enhancing memory and brand association. Furthermore, 94% of top executives believe gifts facilitate a deeper personal connection and are important to business success."
2. Strengthens professional relationships
On top of aiding your brand's perception, holiday gifting can create and strengthen professional relationships. Offering gifting options with the right amount of choice can help you build stronger relationships, whereas over-or underwhelming them with options can negatively impact their perception of your company.
There's no better way to appreciate people than inviting them to select a gift of their choice—it facilitates your appreciation and recognizes them as an important part of your company's success.
3. Increase referrals and boost business
Research has shown that gifting can increase referrals, boost business, encourage collaboration, and contribute to a higher ROI. In fact, studies show that "when people note a business gift as memorable, ROI increases by 40%."
Holiday gifting is not only a cost-effective way to grow your business, but it is also a method for supporting future endeavors, investments, and profitable initiatives that are conducive to the success of your business. Gifting is an engaging and personable way to grow your business because gifts reflect the fact you're thoughtful and appreciative for any and all of the support you receive.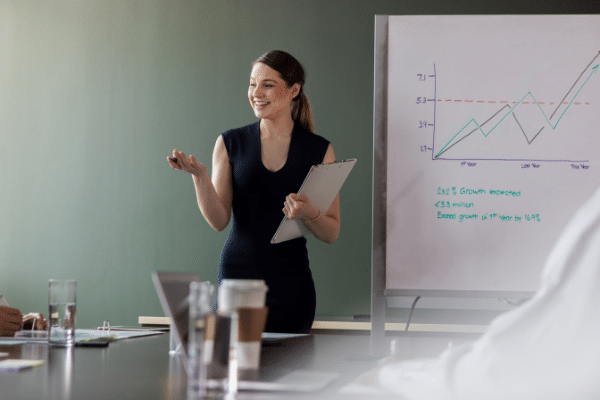 Whether you plan to appreciate people online or on-site this season, our team is here to help. Holiday gifting with us means the choice is theirs, and we know how beneficial delivering a successful holiday program can be for businesses of all sizes.
To help you overcome this year's challenges, our team has outlined five challenges and expert solutions to help you overcome these challenges in our Holiday White Paper. Simply click on the link below, fill out the form, and instantly download your digital copy!