With many of us working-from-home for the past ten months, it can become increasingly difficult to get motivated. Motivation comes from both inside and outside of us. Extrinsic, or external, motivation is when we are compelled to do something for a reward—such as a gift, praise, or social recognition. Intrinsic, or internal, motivation is when we are compelled by personally gratifying things, such as learning, satisfying a curiosity, taking an interest, problem-solving, or success.
While working remotely, it's essential to your health and well-being that you take time to learn what motivates you, both extrinsically and intrinsically. Whether it's working towards earning a virtual gift experience or an internal sense of fulfillment— what motivates you matters and can affect your work-life balance.
Why does motivation dip when we're working-from-home?
In a study carried out at the Polytechnic University of Valencia on employee motivation, lead researcher Lourdes Canós-Darós concluded, "The importance of reward policy in motivation is remarkable." In a work setting, her list of external motivation factors includes recognition, performance management, training, promotion, communication, and creating a positive environment. Without an incentive program in place, many of these reward motivators are naturally absent or diminished while working-from-home.
Another reason for these lackluster feelings while working remotely could be a lack of team spirit. Coworkers create energy and set the bar in the office. If your colleagues aren't feeling motivated to stay ahead of projects or complete tasks on time, that can affect the rest of the team. In addition, micromanagement from superiors can also lead to employees feeling less inclined to perform their responsibilities productively. Some bosses may struggle to manage staff remotely, which can lead to employees feeling demotivated on many levels.
What can I do to stay motivated while working remotely?
It's essential to work towards compassionately overcoming these obstacles. If you're feeling less than excited about your daily to-do's or big-picture projects at home, here are some tips that can help:
Be kind to yourself. Try not to get frustrated if you find it challenging to work from home. Instead of mentally harping on yourself, begin to recognize your patterns, rhythms, and motivators. Take time to learn what elements of your job make you feel excited and super-charged—what puts the shuffle in your shoes—then work to form better habits.
Put a limit to news consumption. Continually keeping up with the news cycle can be anxiety-inducing and demotivating for anyone. Set a limit for yourself. For example, set a timer on your phone and only read or watch the news in the evening for 30 minutes. Too much of anything can have negative consequences on our health and wellbeing.
Talk to your boss. Away from the structure of an office environment, it can feel awkward to approach your boss about issues you may be experiencing. If you don't feel comfortable going directly to your boss, then reach out to HR. Your Human Resources department should be able to give you some tips and best practices for professionally approaching touchy subjects.
Give yourself breaks. You will be distracted during the day, but instead of office-based tactics such as absent-minded Googling, you will get up and do other things at home. When you're at home, we all feel a need to focus on our "nests." Just as you do in the office, give yourself the time out, but then work your way back to the task, perhaps using lunch or a mid-afternoon walk as a cue to start again.
Figure out your motivators. Start to understand what drives you. The words "motivation" and "emotion" both come from the Latin word "Motus," meaning movement, impulse, or passion. What chimes with your personality? Is it curiosity, problem-solving, the chance to learn, a sense of achievement, or taking an interest? It may depend on the task, but try to apply some of these intrinsic motivators to your workload.
Set deadlines. This is a great way to keep focused on the tasks at hand. If your projects are long-term, break them down into smaller tasks with a deadline for each one. If it's a collaborative effort with colleagues, then schedule recurring virtual meetings to check-in on others' progress and help hold one another accountable.
Stay in touch. Find someone—or a few people—you can share with during the day. Different people can give you the range of support you might need, from a superior who is an excellent mentor to a loved one who is happy to hear about mundane events such as the walk you've just been on or the coffee you spilled on the floor.
Enjoy the freedom that remote working brings. Some people like to dress up for work, which helps their brain get into office mode. However, if you are happier working in loungewear with your feet on the dog, then go for it. No one can see how you work; they just get the end result.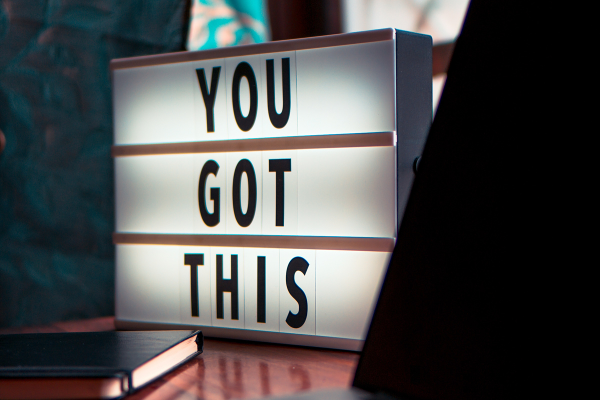 If you are feeling a lack of motivation, be kind to yourself. Understand that this feeling is natural, particularly when our interaction with others is limited to phone and laptop screens. Be patient with yourself and the people you work with. Try to understand what is hindering you, and maybe you will even find out more about yourself—both professionally and personally—in the process.