If you know us, you know how much we love our OluKai footwear and sharing it with you and your guests on-site. For those of you who may not be familiar with OluKai, allow us to introduce you. Not just for summer and sunny days, but all year long, OluKai casual shoes are sure to be your next go-to pair.
Looking to gift the latest in casual footwear? The OluKai brand is one that has strong values and roots with style, comfort, and craftsmanship in mind. Inspired by the Hawaiian lifestyle, OluKai is based on two core values. First, the belief that sustainability and positive living is less about an ethos and more about the choices that you make every day. About your actions and inspiring the actions of others – 'Ohana. And second, aloha – their breath of life, the action of giving without any expectation of receiving. Their belief is that anyone, no matter where they are can live aloha.
But don't just take our word for it that OluKai shoes are going to be the next big hit at your gift experience. According to NPD Group data the casual shoe market is up by nine percent while OluKai footwear specifically is up by ten percent. To dive in even deeper women's OluKai shoes are up by 36% due to the Pehuea Li in Tapa, which is OluKai's top women's SKU, as well as a crowd favorite on-site.
Some other crowd pleasers that Cultivate offers that are doing well in the casual shoe market are the Men's Alapa Li showing strong sales growing at a rate of 195% every month, as well as the Trench Blue which has been the best performing SKU on Olukai.com over the last few years by over 38%. So, not only are OluKai bound to be your guests' new favorite footwear, but we also carry the company's top styles and colors!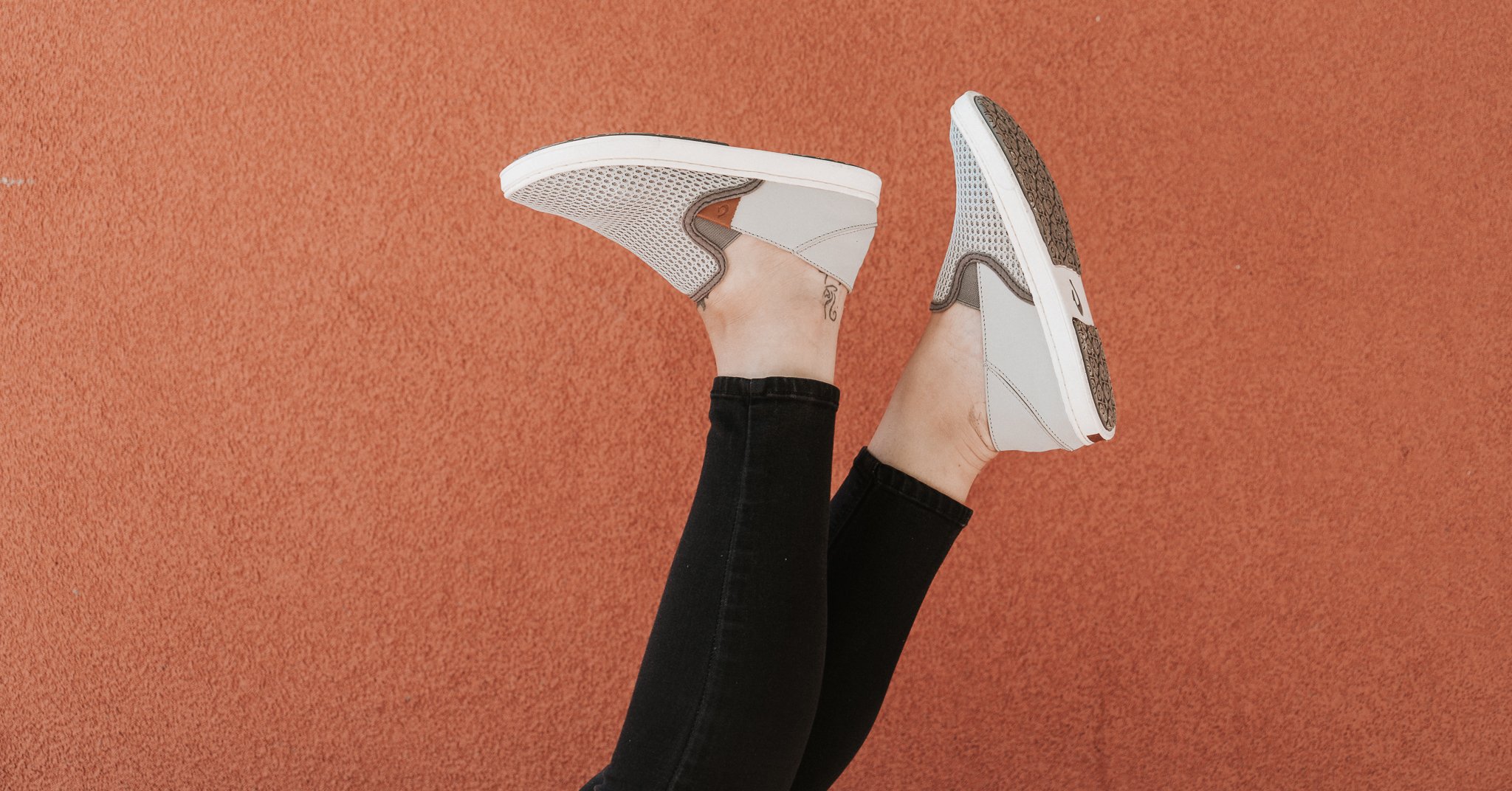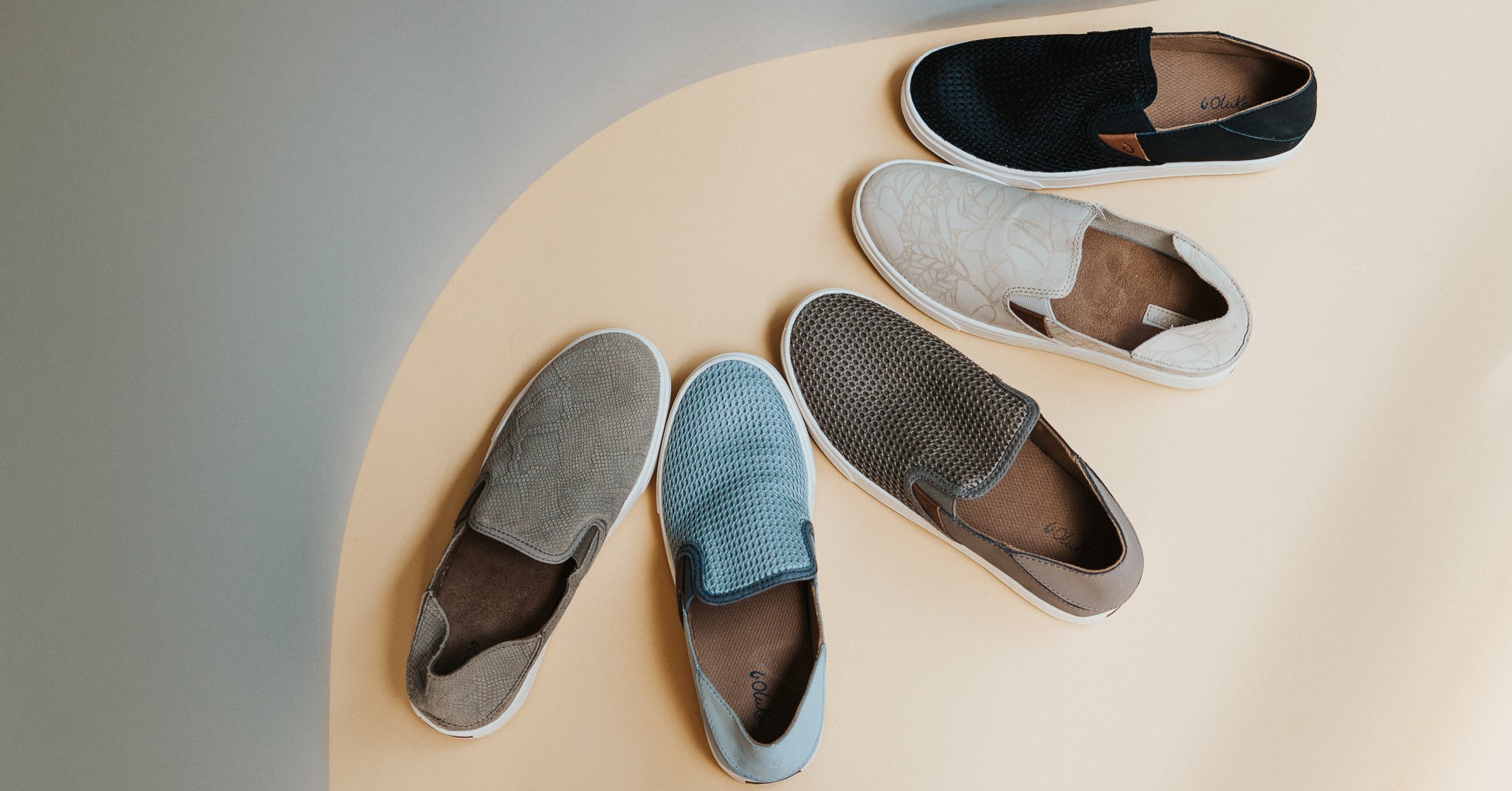 OluKai Craftsmanship
Every pair of OluKai shoes or sandals made offers style, durability, and comfort from heel to toe. That's the OluKai way. Their attention to detail in every element of design from custom-made lasts and anatomical footbeds ensures a superior fit every time. While the handcrafted details and authentic artwork honor island culture. Each premium material is carefully selected to be beautiful, durable, and soft against your skin. The leathers are selected for their warm tones, organic textures, and smooth finishes. The lining materials are carefully chosen to be soft against your skin, and the water-friendly products are crafted with innovative synthetic materials that are quick drying and designed to withstand life near the ocean.
In every pair of OluKai shoes, there's the commitment to quality for those who wear them and those who craft, as well as a commitment to the environment. The rubber outsoles are made using recycled rubber, and the leathers are all sourced exclusively from environmentally conscious iso-14001 certified tanneries.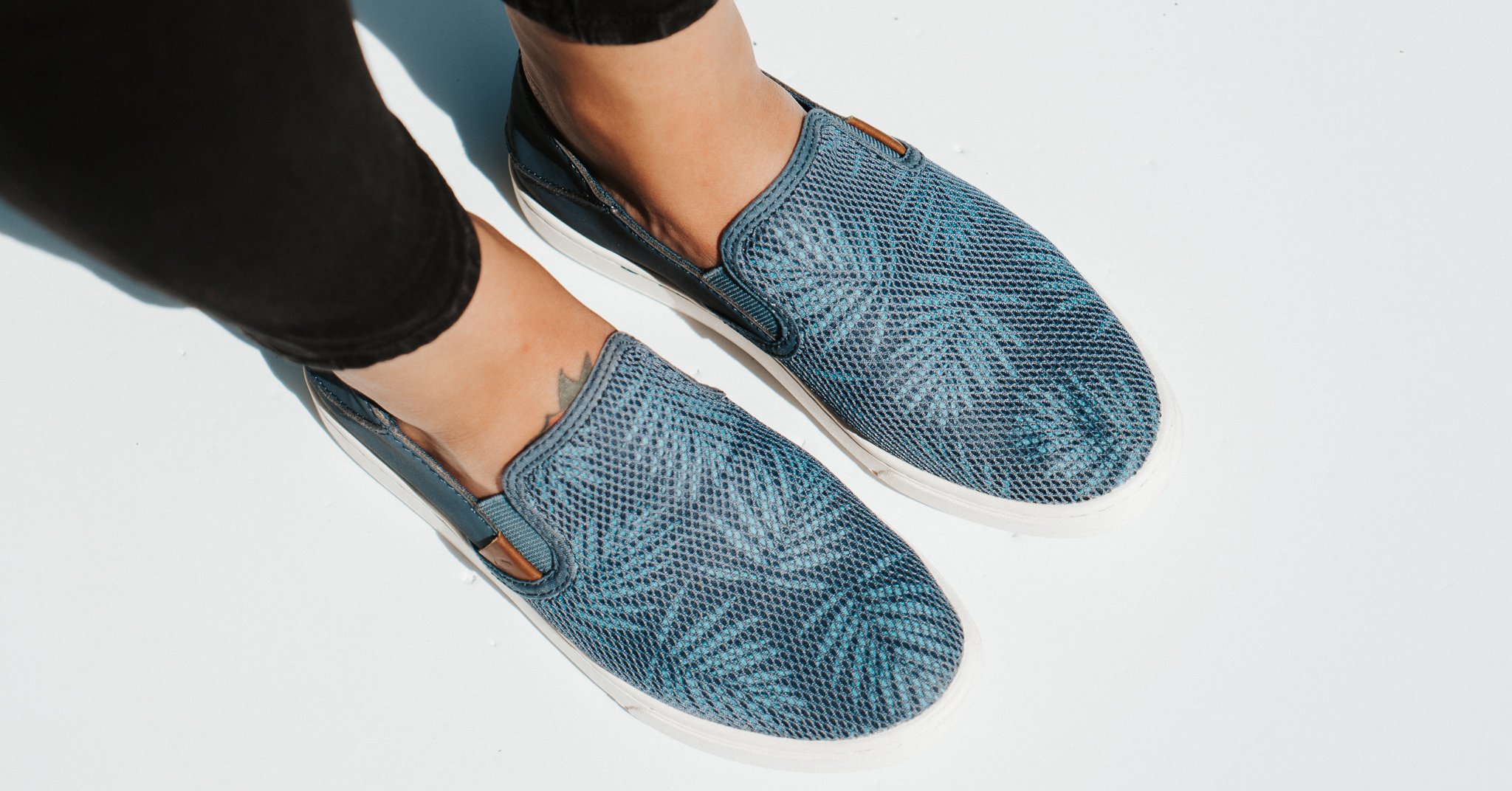 OluKai Givebacks
The Ama OluKai Foundation was founded in 2014 and is a private, non-profit 501 (c)(3) located in the State of Hawai'i. They partner with other committed and progressive organizations interested in the preservation of Hawaiian culture and honors those who cultivate cultural heritage and the Aloha spirit of Hawai'i. The Foundation works to preserve land and ocean, serve our communities, and maintain the Hawaiian culture and traditions, as well as encourage those who benefit from its partnership to continue sharing the spirit of giving to future generations.
Certified B-Corporation
In 2014, OluKai became a Certified B-Corporation to formalize business practices. They work with over 1,000 other Certified B-Corporations across 33 nations and 60 industries to revive social and environmental performance standards with plans to create change across their communities and economies. To become a Certified B-Corporation, OluKai needs to meet higher standards of social and environmental performance and accountability. They make the most impact in the following areas:
Community: OluKai is assessed on their relationship with local communities, which include community service and charitable giving, diversity, and relationships with their business partners.
Environment: OluKai is evaluated on their environmental performance through energy usage, facilities, materials, and other resources. OluKai's selection of only Gold Certified tanneries to source leather products help ensure they minimize waste water, use of water-based cement in manufacturing helps to reduce hazardous substances and building a quality product. that lasts longer helps to minimize OluKai's manufacturing footprint.
Workforce: OluKai is measured on the organization's relationship with its workforce, which includes company culture, compensation, employee benefits, training, and work environment.