In 2015, Cinnamon Toast Crunch (yes, the breakfast cereal) capitalized on the influential growth of social media as a way to thank their fans and attract new ones. The company created "the selfie spoon" and gifted 1,000 of these promotional spoons to people all over the US. Was this a quality product to gift? No, but this example of promotional gifting led to an increase not only in social media followers but also in the overall number of units of cereal sold to new and existing customers.
The ultimate goal of promotional gifting is to increase brand recognition, attract and retain customers, and generate exposure. Three metrics can define the effectiveness of promotional gifting: advertising, sales promotion, and frequency of use. Let's look at how these three metrics of promotional gifting can go a long way for your business.
Advertising
Advertising is a cornerstone of marketing that is given the duty of enlightening the target audience on the type and nature of the company's goods and services, benefits it offers, its uses, and place in the market. Since the ultimate purpose of advertising is to influence people's attitudes towards brands, the goal of promotional gifting is to positively affect people's long-term perception of that brand through the gift they receive. A study by the Huffington Post reveals:
89% of people remember a company two years after receiving a promotional gift from them.
83% of people like receiving promotional gifts from companies.
Time after time, promotional gifting proves its worth as a crucial part of successful advertising campaigns, helping companies build brand recognition among their target audiences. This level of targeted advertising requires in-depth knowledge of sales and marketing strategies and techniques to attract potential customers.
Sales promotion
It's natural to think that reaching your target audience is as easy as paying for Facebook ads, posting a blog, or sending an email blast. But if you aren't looking at other ways to connect with potential markets, you're missing out. Sales professionals know promotional gifting is all about creating and maintaining relationships.
When prospecting, you want to make a great first impression, and people love getting gifts. Research shows that 85% of people do business with companies that give them promotional gifts and 88% of people are more likely to remember the company name of who gave it to them. Once the sales-client relationship is solidified, sales teams can use promotional gifting as a way to appreciate people and encourage future purchases or partnerships. Promotional gifting is also an effective way to impress people at trade shows and marketing events. Inviting people to select a quality gift of their choice from our Event Gifting Pop-up Shop is something people will remember because it's unique.
Promotional gifting supports the sales process because it puts the law of reciprocity to work for you. In sum, the law of reciprocity is "give, and you shall receive." More often than not, giving people gifts promotes a feeling that they should reciprocate your kind gesture. In other words, when you use promotional gifting as a method of prospecting, the people you gift are more likely to do business with you. Now that you know when to leverage promotional gifting, it's important to know what to gift.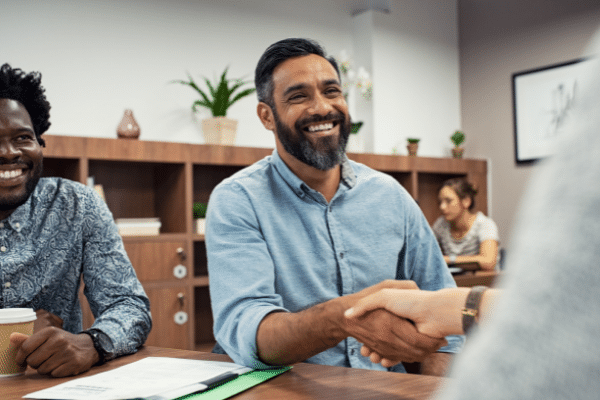 Frequency of use
Today, the two most distributed promotional products are coffee mugs and USB drives. Both of these can be used many times, but much like the Selfie Spoon, they suffer a problem of visibility limitation since they are usually hidden in your desk or a cabinet. And since these are gifts that people don't get to select for themselves, they don't properly convey appreciation. For promotional gifting to continue gaining exposure and reminding people that they're appreciated, you want to give a product that people are actually going to use and love.
By the same token, this is one of the reasons why our team of experts only recommends quality products that people will enjoy years after receiving them, like a hand-crafted pair of Raen sunglasses or Victorinox luggage that's designed to withstand being dropped from the top of the Empire State Building. The quality of these products allows them to be used over and over again—with each use reminding people where they got it and who they got them from.
By gifting quality promotional products, you grab people's attention. If you gift something attention-grabbing that they find valuable and frequently use, they'll remember you and tell others about you. Industry case studies prove that promotional gifting of quality products equals longevity of use: 53% of people use promotional gifts at least once a week or more. And 50% of consumers keep a promotional product anywhere from 1 year to more than 5 years. Proving that promotional gifting is an effective way to build loyalty, visibility, and recognition. So, if you want your promotional gifting strategy to be successful you'll have to find a product that people will like and will frequently enjoy using.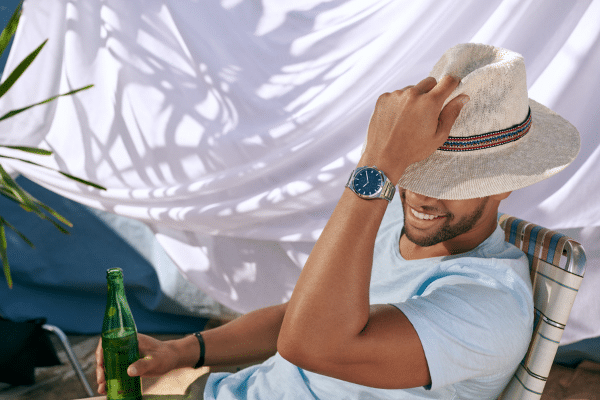 Promotional gifting can significantly shift people's opinions of your company, boost your brand recognition, and perpetuate a positive image of your business long after people select a gift. All of these components can lead to a higher likelihood of people doing business with you. To learn more about how promotional gifting can help you amplify your brand while appreciating and impressing people connect with a Gifting Expert today!