If you're feeling more stressed from 9 to 5, you're not alone. According to a study by InLoox, most stress is work-related and caused by a lack of people feeling appreciated. This research signals that a lack of appreciation in the workplace leads to higher stress levels, job discontent, lower productivity, and higher costs due to turnover, mental healthcare, C-level sabbaticals, and increased demand for added PTO. One way to fix that? Make appreciating people a priority.
This blog explores recent research about how impactful appreciating people is, what happens when appreciation isn't a priority, plus the toll it takes on people who deserve it the most, and how gifting can help lessen these forgotten feelings.
Those who don't feel appreciated suffer more from extra stress
The study released by the project management software InLoox found that feeling appreciated was paramount in high levels of job satisfaction. To come to these findings, InLoox conducted a "Work-Life-Balance" survey that polled professionals who work in a variety of fields.
According to the study, stressful circumstances such as parallel projects or increased e-mail traffic are not the main causes of stress at work. Instead, particularly the lack of appreciation increases the subjective feeling of stress. "The lack of appreciation in the workplace is a multi-faceted topic, so we tried to look at it from different angles in the survey," says InLoox cofounder Dr. Andreas Tremel. "Just like personal stress levels, feeling appreciated is first and foremost a very subjective, personal feeling. It can mean different things to different individuals."
Being undervalued in your career can manifest in many ways, ranging from a lack of social approval to feeling ignored and like the frequent target of criticism. As the survey showed, the perceived appreciation of a person's work is crucial for the subjective perception of stress. In sum, those who have the feeling that their work is not appreciated are more stressed. Furthermore, 80% of those who experienced a lack of appreciation for their work, indicated that their job has a negative impact on their private life.
Create a culture of appreciation and recognition
Appreciating people decreases feelings of stress and increases feelings of connection and belonging. Research has shown that high-recognition cultures perform better and have less turnover than those that don't. This is, perhaps, because support and recognition make it easier for people to cope with the demands of work by showing them that their efforts are valued.
When Deloitte recently surveyed 1,000 full-time employees in the United States, 3 in 10 of its survey respondents cited "lack of support or recognition from leadership" as fueling their decrease in productivity. According to the survey, a majority of employees agree that "verbal praise such as 'great job' or a callout during team meetings should only be a form of appreciation for smaller accomplishments." Deloitte adds, "if you can create a culture in which peers recognize and show gratitude to one another, your employees are more likely to stay happy and satisfied in their roles."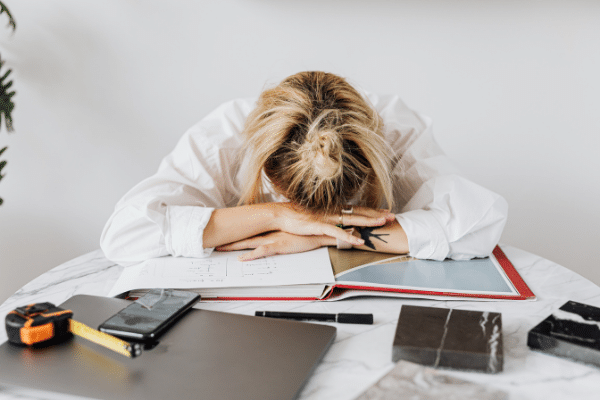 How gifting can help lower stress levels
Gifts can make people feel appreciated and valued. 81% of professionals surveyed by InLoox reported feeling an increase of appreciation when they were rewarded with gifts and 56% felt that gifting was the best form of recognition. Among the people surveyed, 75% said that gifting made them feel more loyal to the company and more likely to work there longer.
When surveyed, C-level, director, and long-term staff reported feeling "very satisfied" with the amount of appreciation they receive. However, the entry and junior staff were often less pleased with the amount of appreciation they receive. Given the reports that gifting can make employees feel more connected to their employer and the company at large, organizations would do well to consider gifting for junior staff and entry-level talent as a way of expressing appreciation, which in turn, increases job satisfaction and loyalty.
According to the Deloitte survey, "gifting is the most popular method of appreciating people, and shows people that you are vested in their accomplishments." An October 2020 survey of 2,231 workers by Monster.com found 97% of people believe that expressing appreciation at work helps ease stress and anxiety, and 94% believe that receiving appreciation through gifting motivates them to work harder.
Dr. Andreas Tremel, Managing Director of InLoox said, "The study shows that appreciation makes even high professional requirements endurable and that prevents stress." In sum, appreciation can alleviate the effects of a high workload. "So, even if employees have to deal with several projects at once and an increasing level of emails – if they feel appreciated in the workplace, their stress levels are lower, and work is less likely to have a negative impact on their private lives."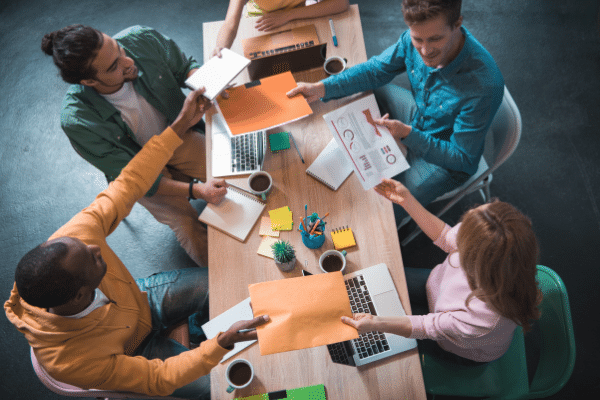 Across the board, there's room to improve! 52% of people surveyed did not consider their last B2B gift as a gift of gratitude. The good news is, it's not that difficult to begin appreciating people through gifting. Our team of Gifting Experts makes it easy to appreciate anyone, anywhere, with Virtual and Event Gifting. Connect with an expert to learn more!