Great sports teams that succeed all have one thing in common: team spirit. Team spirit is when a group of people feels invested in reaching a goal together and supporting each other. Many sports teams' admirable team spirit can be duplicated in the workplace. While organization leaders may be ready to kick off Q1 after being home for the holidays, encouraging and motivating individual teams after the new year can be easier said than done.
Whether you're part of an HR department or managing a team of people, we've outlined tips you can use to make people feel appreciated, productive, and excited for what comes next in 2022.
Tip 1: Ask people what they need to succeed
Coming off of the holiday break, employers and managers might notice staff taking more extended lunches, zoning out in meetings, or checking out mentally from their work tasks. A recent study revealed that employee productivity levels in North America dropped 52% during January.
Ask employees the following question: "What would make it easier for you to succeed at your job?" Then listen to the answers. You can do this as part of the annual review process or separately, but it's a critical step. Some of their answers are actually going to be easy to provide. Others won't, or will be completely impractical, but pay attention and try your best to give them what they need.
Tip 2: Roll up your sleeves and lead by example
Employers and managers must lead by example at this time of year. There is no point in setting team goals or taking a client out for lunch if your motivation and energy levels are down. People will respond to your energy—and if you're struggling to keep it together at the beginning of the year, they will be too.
The best thing leaders can do is pitch in and start Q1 on a positive and productive note. During this time of year, true leadership comes from everyone, including execs and C-level leaders, rolling up their sleeves and working side-by-side with their employees, clients, and partners. If leaders and managers expect other people to push themselves, they should aim to do the same.
Establish goals, show staff their hard work is valued, and keep your own motivation and productivity levels up in these first few weeks. All of these things will have a positive impact on your organization and team in the first few months of the year.
Tip 3: Celebrate last year's accomplishments with gifting
While the beginning of a new year is always a busy time, it's also the perfect time to appreciate and celebrate last year's accomplishments through gifting. There's no doubt that positive feedback and recognition are essential in increasing motivation and engagement. Studies show that people are much happier and work harder when valued. It also shows that you've been paying attention to their efforts.
Virtual Gifting makes it easy to appreciate anyone, anywhere. Whether you want to recognize a remote team member or an out-of-state client, our online gifting platform makes it easy. Learn more about Virtual Gifting and get a demo to see how our online gifting platform works.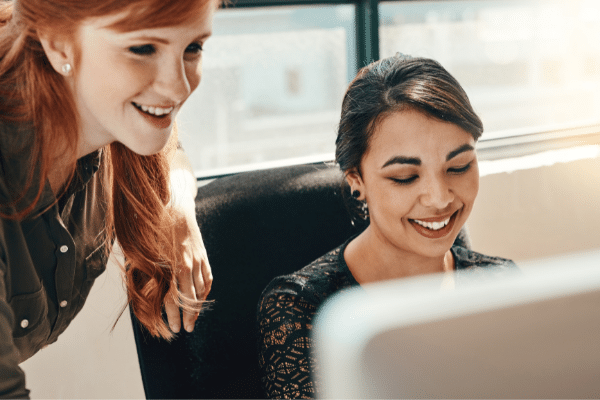 Tip 4: Share motivational quotes they can relate to
During the early weeks of Q1, motivation is more important than ever. According to Gallup, in today's workplace, an alarming 70% of employees are not fully engaged at work. Motivating your employees to perform at their best becomes a top priority if you hope to keep your organization moving in the right direction.
One engagement strategy our Gifting Experts have picked up from our clients is to begin and or end meetings with a motivational quote. When used to kick off a meeting, these quotes can set the tone for the meeting and frame your company's strategic efforts. When used to wrap a meeting, you can send your team out inspired to tackle their day. Here are a few of our favorite ones:
"Excellence is not a skill. It is an attitude." – Ralph Marston
"Tough times never last, but tough people do." – Dr. Robbert Schuller
"The goal is not to be better than the other man, but your previous self." -Dalai Lama
Tip 5: Align initiatives and goals for the new year
To start Q1 off strong, schedule a team meeting to align initiatives and goals for the New Year. Getting everyone on the same page will make it easier for people to stay focused and create a sense of camaraderie. Here are a few reasons why:
Ask for feedback. Nobody knows your business better than you and the people you work with. Have an open discussion and ask how everyone felt the previous year went, identify what worked, and explore areas for improvement. This kind of open dialogue will allow you to gain valuable insights from all departments. This also presents an opportunity for the company to develop an effective, attainable, and successful plan for the coming year.
Priorities are clarified. The beginning of Q1 can be unpredictable, but establishing yearly goals for employees will allow them to have an easier transition into the new year. And it provides a clear understanding of what the "big picture" goals are and what steps they need to take to get there.
Connect employees and teams. Employees can become disengaged when they feel like they're on a one-person crew, and this is especially true for remote staff. When everyone is able to come together and understand that their work is valued and how it contributes to the organization as a whole, it reminds people that they are working together towards a common goal.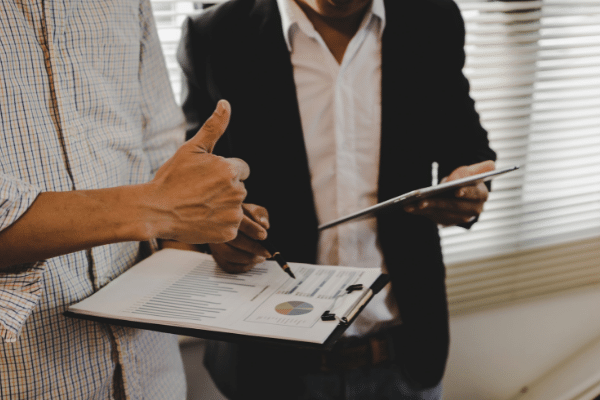 Since the first couple of weeks back can be full of distractions, it's best to have strategies in place to keep people focused and on track. By connecting with employees and outlining goals, you can make sure your team continues to progress and reach organizational milestones. If you want to learn more about the benefits of corporate gifting and how it can positively impact your organization, connect with a Gifting Expert.