People are driven by relationships. Our personal and professional relationships tend to be some of the most important things in life. After all, if the past year and a half taught us anything, it's that investing in relationships with people is critical to weathering difficult seasons. Now, the 2021 holiday season is the perfect time to put that insight into action.
You may not have delivered the holiday gifting program you were hoping for in 2020, but that just means you can use the 2021 holiday season to make up for it. In this blog, our team explores why incorporating personalization and choice into your holiday gifting program matters more than ever before.
For memorable gifting, personalization matters
Whether you're gifting 20 people or 2,000 this holiday season, it's important to make sure each person feels appreciated and receives something personal. New industry research reports, "During the holidays, 53% of employees say gifts are a hit or miss every year due to a lack of personalization." That same industry study reports companies that offer personalized gifting options see higher returns on program investments.
Years ago, personalized gifting was limited to photo frames and branded swag. Now, Virtual Gifting and its broad range of gifting options have accelerated the demand for personalized gifting. Offering people a choice renders gifting as extra effort and emphasizes care, thankfulness, and appreciation for the receiver. In other words, giving people the option to select a gift of their choice is what makes gifting feel personalized.
Studies reveal: One gift does not fit all
If you think it would be easier to give everyone the same holiday gift—think again. A research article from the IRF states, "Simple 'one size fits all' approaches typically do not achieve their full potential in personally recognizing [people]."
The reason this one-for-all approach disappoints, especially during the holiday season, is that people operate differently. These differences are why curated gifting options are important for an effective holiday program (IRF). Choice helps us create mutual respect, recognizes the person as an individual, and places value on their taste and interests—no matter what time of year it is. With Virtual Gifting, personalization doesn't have to stop with choice. Our Branded Programs include custom e-vites and gifting platforms showcasing your company or events' branding and messaging.
Let people select a quality product of their choice
Many of our clients are using this holiday season to focus on appreciating people, togetherness, and making up for lost time. One of the best ways to make spirits bright this season is by inviting people to select a gift of their choice.
For over a decade, choice and personalization have been foundational for gifting with Cultivate. Knowing that people differ in how they like to be appreciated, we have carried that awareness into our variety of quality products. Our team monitors product trends and designs each collection with care to offer something everyone on your list will love. These collections make holiday gifting memorable and spark joy each time the person uses or talks about their holiday gift.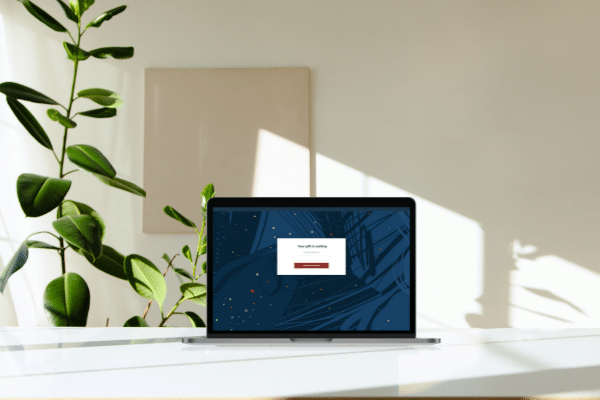 Whether you plan to deliver a holiday gifting program online or on-site, the Gifting Experts are here to help. Holiday gifting with us means the choice is theirs, and we know how important it is to nurture important relationships with personalized gifting options they'll love. If you haven't started planning your holiday program yet, there's still time! Connect with us to get started.