Fashion sunglasses make for an unforgettable gift experience because they come with the right amount of choice, they're frequently worn, and our on-site variety combines amazing brand names for your guests. Having a curated mix of brands and products to choose from when selecting your gift partner just makes sense. The one-gift-fits-all mentality is stale; let's try something new. We bring curated sunglass mixes like Jimmy Choo, Gucci, and Salt allowing your guests to select a gift they truly love on-site.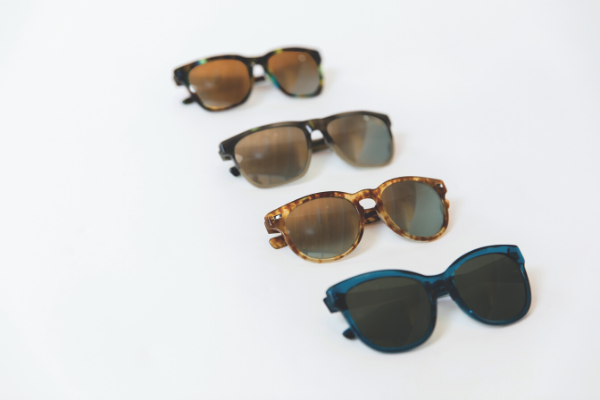 Jimmy Choo
Jimmy Choo, is a 21st accessories brand best known for shoes. However, Jimmy Choo's designer, luxury sunglass frames offer an empowered sense of glamour and a playfully daring spirit. Emphasizing the distinct Jimmy Choo style of bright colors and luxurious decor, our on-site variety of sunglasses are perfect for guests hoping for a more fashion-forward pair.
Gucci
Gucci is a brand that has redefined luxury in the 21st century, and known worldwide for producing influential, innovative, and one-of-a-kind frames. A pair of Gucci glasses will keep your guests cool, contemporary, and eclectically stylish. Gucci is an eyewear gift that every guest will proudly wear and always adore.
SALT.
Salt was founded in 2006 out of coastal California. Premium eyewear that is dedicated to timeless style and effortless beauty, Salt reflects California's natural appeal. Each pair of Salt sunglasses are handmade in Japan with superior materials such as acetate and titanium, inspired by minimalist design to ensure that your guests' new pair of Salt sunglasses are relevant today, tomorrow, and ten years from now.
Still not sure about our on-site sunglasses gift experience for your guests? Let's ease your mind with the facts. Cultivate delivers over 500 events per year, gifting over 135,000 guests. In over a decade of gifting, we've listened to our clients and focus on what matters most: the on-site experience. We handle every detail so you don't have to. Turnkey service, Diamond Level trained staff, and our on-site pop-up boutique makes each event and experience.