Event Gifting is the bread and butter of Cultivate, and we wouldn't be where we are today without it. Our impressive Pop-Up Shops are designed to fit any space and invite people to touch, feel, try on and select a gift of their choice on-site. How does it get any better than that?
In this week's blog feature our Gifting Experts share some of our favorite Event Gifting destinations and recommended quality products to help you plan ahead and appreciate people in style.
Aruba: Known for its sunny skies and beautiful beaches, Aruba is located in the Caribbean Sea off the Venezuelan Pennisula. Our Event team loves coming to this location, and we know you would too! Suppose you're interested in booking an incentive trip to Aruba and plan on appreciating people while you're there. In that case, our Gifting Experts recommend any of our fashion or performance sunglass collections, a new travel bag, or a portable Bluetooth speaker that's perfect for relaxing by the pool.
Bahamas: The Bahamas is a country within the Lucayan Archipelago of the West Indies in the Atlantic. With clear blue water and diversity around every corner, the Bahama islands are an unmatched destination people will love. Motivate your Sales team with a trip to the Caribbean and our Diamond Level On-site Staff will meet you there! The Gifting Experts recommend celebrating their success with a gift of their choice—resort apparel from Faherty, a cozy pair of OluKai slippers for relaxing after a day at the spa, a piece of Kendra Scott jewelry, or a watch from Tissot, and the list goes on and on.
Costa Rica: Costa Rica is a rugged, rainforested Central American country with coastlines in the Caribbean and Pacific. Known for its beaches, volcanoes, and biodiversity, Costa Rica is teeming with wildlife so keep your eyes peeled for Spider Monkeys and Quetzal birds. Appreciate people with a new pair of sunglasses and any one of our Perfect Pairings to make their trip that much more memorable: an art-inspired Slowtide towel, reusable Corkcicle drinkware, or a waterproof Wander Wet Bag. The decision is theirs.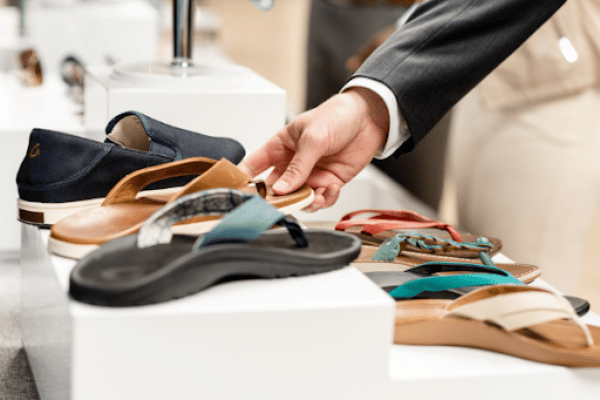 Grand Cayman: Grand Cayman is the largest of the Cayman Islands; with hallmarks like the beaches and vibrant coral reefs, this destination is a crowd-pleaser. Our Gifting Experts love to pair a company meeting in Grand Cayman with a fresh pair of Olukai sandals and a sun hat from one of our most recent brand partnerships, San Diego Hat Co.
Mexico: Mexico is one of the most popular destinations for our Pop-Up Shops; its close location makes this trip convenient, but with no expense of beauty. Our Curated Collection for Mexico offers something for everyone and eliminates taxes and duties when shipped within Mexico. With iconic designs and vibrant silhouettes, these frames are impossible to resist.
After a brief pause on events in 2020 due to COVID, we are so glad that our Pop-Up Shops are back and ready to meet you on-site. There is nothing quite like selecting a gift of your choice and feeling the appreciation in the air. Connect with a Gifting Expert to learn more about our Event Gifting solution and where in the world our Pop-Up Shops will go next!