You might remember the days when planners would gift their entire group the same pair of sunglasses. Then, there were no other real options. But today, Cultivate knows there's a better way to gift attendees at your event: a pop-up gift experience where guests try on and select their favorite gift from a variety of on-site brands and categories. Choice is the simplest, most effective way to ensure every guest finds a gift they love and one they will use for months or years after the event fades. And what's not to love about that?
Going into the new decade, we're bringing more choice and on-site variety for our clients and their guests to fall in love with. From new watch brands and resort-wear apparel styles to outdoor gear and adventure essentials, we have your guest's best interests at heart and on-site. Consider this a labor of love.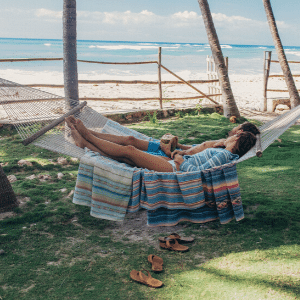 Beginning in a New Jersey beach town in 2013 merging the authentic, good vibes of the shore with casual surf aesthetic to create an effortlessly cool brand. Faherty styles range from bold and distinct patterns to relaxed and bohemian wardrobe staples; this brand exudes laid back luxury.
Make it memorable on-site with Faherty: Setting a new standard for casual style, Faherty is made for all the times that you wish you were there. Your guests select their favorite piece from our on-site variety of men and women's apparel. We bring an assortment of sizes and styles, allowing guests to select an apparel piece that they truly love and will frequently wear.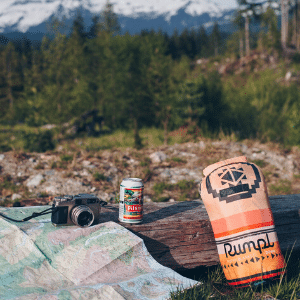 In late-2013, the first Kickstarter campaign had been fully funded and the first Rumpl blanket was born. Rumpl blankets are designed with the same technical materials found in outdoor gear and activewear. At home, on the road, or in a tent; go Rumpl.
Amazing on-site experiences with Rumpl: Whether you're a rugged outdoor industry professional or you identify more as an avid indoors-person, hopefully, we can all agree that we could each use a little more comfort in our lives. Your guests will enjoy traveling or staying-in with a Rumpl blanket. Specifically selected to blur the line between comfort and performance, the end result is a high- quality, versatile blanket for wherever your guests may roam.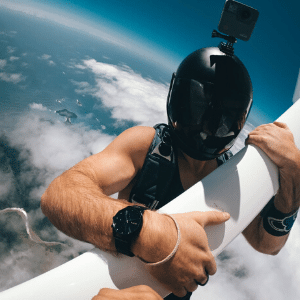 With a goal to change the way men think about accessories, MVMT delivers premium designs for radical and buttoned-up gentlemen. Your guests are the go-getters, the innovators, the dreamers, and the very designs embodied in each watch. MVMT's watches are built for adventuring, creating, and daring to disrupt the norm.
Unforgettable on-site gift programs with MVMT: Our pop-up boutique naturally invites your guests to select from an amazing on-site variety of men's minimalist MVMT watch designs. Your guests will confidently set their own pace to arrive on-time and in-style for wherever the journey takes them next.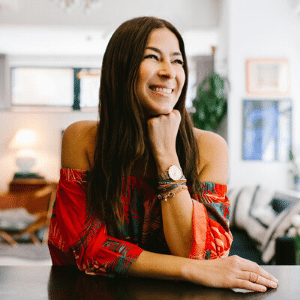 Chic and unique timepieces with a bold, urban flavor and trademark feminine features and hardware, Rebecca Minkoff watches are classic with an element of the unexpected. Your guests will make a dialed up statement and a timeless impression with a Rebecca Minkoff watch.
Unforgettable on-site gift programs with Rebecca Minkoff: Our on-site variety of Rebecca Minkoff's watches are designed for the chic-cool woman, featuring signature stand-apart details, quality materials, and various strap and face styles Bring modern femininity and edginess to your next event with Rebecca Minkoff. After all, timing is everything.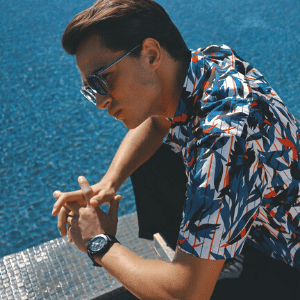 Business or casual, each watch elevates the next for a style that is uncompromisingly Boss. Designed with superior attention to detail from the inner quartz movement to the durable, quality materials. Boss watches are worn for work and play and look great with everything from a suit to jeans. Your timepiece can transition easily from formal looks to weekend outfits thanks to their classic styling.
Amazing on-site gift programs with Boss: For a polished and professional touch at your event, invite your guests to choose an elegantly designed Boss timepiece. Our on-site variety of watches delivers both style and function. Give the gift of refined, precision and craftsmanship that will add extra luxury and distinction to the most functional of men's accessory pieces.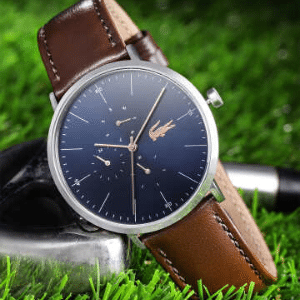 Lacoste has one mission: to make unique, luxury accessories for everyday occasions. In the late 1920s, Lacoste was founded by René Lacoste. Nicknamed "the Crocodile" by the press when he was a multiple Grand Slam tennis champion, René had the animal embroidered into the polo shirt he wore on the court before engraving it onto each carefully crafted watch face. This is one crocodile that will do your heart good.
Memorable on-site gift programs with Lacoste: When they select their new Lacoste watch on-site, they're selecting an accessory that will last them a lifetime. Your attendees will praise the durability and versatility in the materials and design of our Lacoste watches. From a polished, preppy look that works well at the office to silicone and rubber straps that perform on the water or out at the finest restaurant.