Before Q4 kicks off, b2b holiday gifting budgets are going into effect, and business leaders are reflecting on how to appreciate people for the relationships that help drive their growth and reputation. As the Gifting Experts, we're keenly aware that these holiday gifting programs are golden opportunities for companies to appreciate people and deliver thoughtful gifting options people want and will enjoy.
We turned to our team of experts to get their thoughts on how businesses can make the most of their b2b gifting this holiday season. Let's dive in.
Q: How is corporate gifting different this year? Have priorities shifted?
A: As difficult as the past year and a half has been, it's also given us all time to pause and gain a different perspective. We keep hearing from b2b clients, "I want to focus on appreciating people who deserve it the most."
It only makes sense then that this would carry over to who they're gifting and how. Gifting this year is especially thoughtful because we're all bouncing back and, in most cases, working remotely. It's presented an opportunity to question the status quo of holiday programs and offer something that doesn't just check a box but invites them to select a gift of their choice.
Q: Where should companies begin when it comes to planning a gift program with Cultivate?
A: Connecting with our team is the first step towards planning a holiday program with us. Too often, b2b gifting becomes merely an obligation or an afterthought. When working with clients, we begin by having a conversation with them to ensure we're a match for their gift program. Once they sign a contract, our team begins the planning process.
We factor in who they're gifting and why, their budget, and whether they want to appreciate people online or on-site at an event. From there, our team takes this important information to find the right gifting options for their budget and program goals.
Q: What if a client doesn't have a huge budget for gifting this year?
A: Appreciating people through gifting doesn't have to be lavishly expensive. We help our clients by maximizing their budgets with gifting options that offer something for everyone on their list.
Our team is thoughtful about the gifting options we offer and design each Curated Collection with care. Furthermore, our brand partners are carefully selected and make quality products that people can frequently use. When you combine all of these elements, the result is a personalized connection that has little to do with the price tag.
Q: Do you think this increased trend towards corporate gifting is here to stay?
A: Absolutely. The past year and a half brought the future here faster. We are already seeing an increased demand for our gifting solutions and companies making deeper investments in gift programs. This season of flux has only accelerated that.
Q: Any final tips for companies as they begin organizing gift programs?
A: Untold stories are the equivalent of leaving money on the table. Whether it's holiday gifting, work anniversaries, tradeshows, or even internal recognition, make it count as a touchpoint. It's not enough to put your logo on an item. Inviting people to select a gift of their choice has genuine value and will be remembered.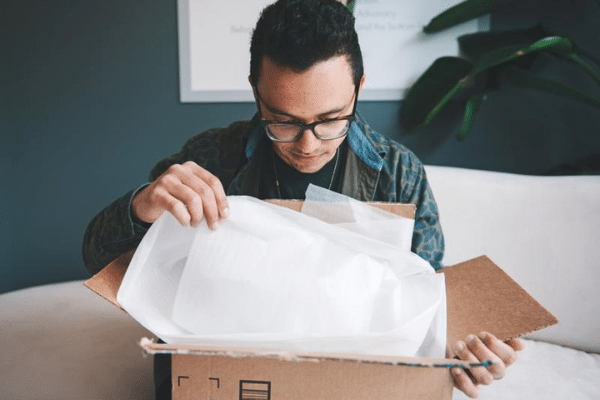 Appreciating employees, clients, partners, and all of your professional relationships doesn't have to be a guessing game this year. When it comes to b2b holiday gifting, we're here to help! Virtual Gifting will save time, maximize your budget, and appreciate people with a quality gift of their choice. Connect with us to learn more and begin planning your holiday program.