If you subscribe to our weekly newsletter, then you know we've encouraged journaling once or twice before. While we still believe in the benefits of journaling for personal growth and reflection, we're turning to a new kind of written accountability: journaling for professional development.
As odd as it may sound, it works. When you're busy, your accomplishments tend to get lost in the day to the day shuffle. A work journal will help you keep track of your growth and stay focused on your career goals. Plus, journaling your progress can be beneficial when it comes time for a yearly review or when you're up for a promotion. You don't have to be actively searching for a job or making any major career decisions to add journaling to your workload. Being able to gain the support of your colleagues and remind your supervisors of the exact, quantifiable benefits you bring to the table can make all the difference.
Ready to start recording? Here's what you need to do before you begin and how to best structure your journaling.
Before you begin
Professional journals can take many forms—call it a notebook, planner, diary, or even a Google Doc—whatever inspires you to record your career ambitions and achievements. Start by outlining your career goals. You don't have to answer, "where do you see yourself in five or ten years?" But these objectives should be about intention and what you want to accomplish in the short and long term. Once you have a structure for what you intend to do, you can begin tracking what you're actually doing.
Next, create a list of endeavors that will help you reach the long-term goals you've outlined in addition to your daily or weekly (short-term) targets. The point of having both of these is for personal accountability; the more you practice setting goals and recording progress, the better you'll be at predicting your own capabilities and pace.
Structured schedule
You know those weeks that fly by because you were working on a hundred different things, but when you reach the end of the week you can't remember what all you just completed? Career journaling helps answer that. It can be as simple as writing down what daily tasks you accomplished, weekly meetings or projects you were a part of, or it can be more structured. We recommend a daily, weekly, monthly, and quarterly check-in schedule so that you can accurately record your progress.
When you begin work in the morning, take two to three minutes to write down what tasks take priority for the day. Then, before turning off your computer or heading home, jot down your biggest accomplishment from that day. Viola! That's your daily check-in. Review these on a weekly basis to see where you're spending the most time. Is it on tasks you meant or wanted to accomplish, or are you way off track? If that's the case, perhaps it's time to re-evaluate your time management skills and reach out to your supervisor or professional mentor for guidance.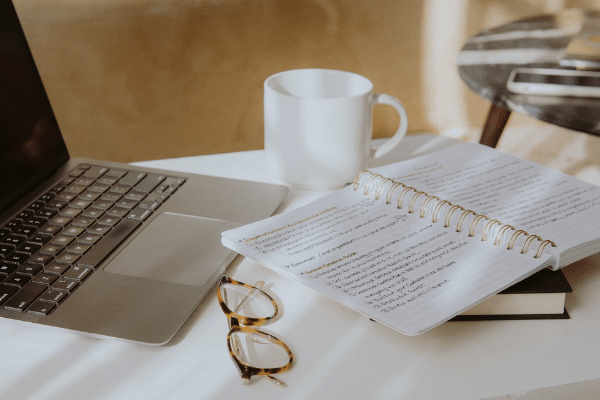 For monthly check-ins, we recommend that you answer three questions and save your answers in one place, so you can see how you've grown over the months.
What accomplishments am I proud of this month?
What positive feedback did I receive?
What projects am I working on right now?
To help you stay committed on a quarterly basis, we recommend taking 30 minutes to an hour at the end of each quarter to review all of your entries from the past couple of months. Here are a few questions to ask yourself at that time:
Did I accomplish my quarterly goals?
What were the highlights from the past few months?
What failures did I experience, and what did I change afterward?
What new skills have I learned?
What new skills do I want to develop?
This is also a time to think about your goals for the upcoming quarter and year ahead. Remember that list of long-term goals you previously outlined? If needed, revisit and revise that list as needed based on your progress.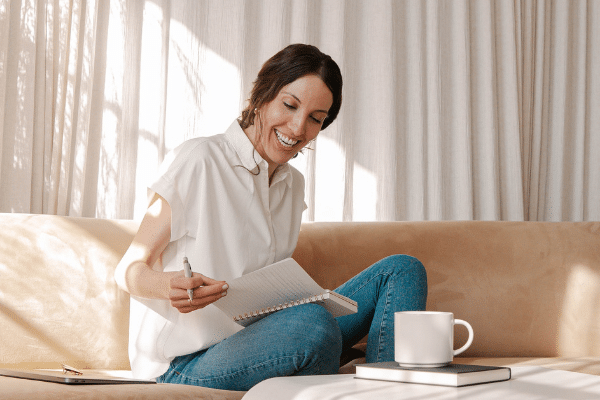 Professional development journaling offers you the opportunity to ask yourself the tough questions about where you want to go and what you want to achieve during your career. It helps you stay accountable to the short-term goals you're currently achieving and the long-term targets you hope to hit. Remember, it doesn't matter how you track your progress; what matters is the intention behind why you're keeping these records: to achieve your goals.