Giving 'BYOB' (build-your-own-bag) a whole new meaning, say hello to our latest brand partner. Founded in 1989 by a former bike messenger, Timbuk2 is a brand based on functionality, durability, and design. What began as a simple solution to a common commuter problem in San Francisco has now amassed a loyal following and fans across the globe.
Timbuk2 offers a variety of durable, ethically designed bags for the modern-day commuter, traveler, and everyone in between. With a vision to create bags that last a lifetime, Timbuk2 bags are built to withstand the hustle and bustle of everyday life. Apart from their classic messenger bag, Timbuk2 offers commuter bags, backpacks, crossbody bags, and beyond.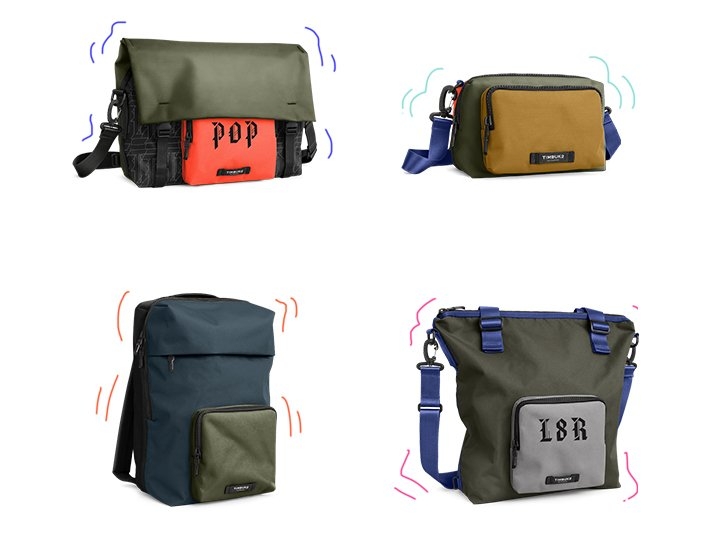 Build a Bag On-site!
Offered for Event Gifting, people can design their own bag on-site, or select a pre-designed option to take home. Timbuk2's customization platform invites guests to jump in and tweak styling to whatever feels right to them! Inspired by individuality, Timbuk2 celebrates each person's journey. Dream it, design it, own it.
Here's how it works: People will select a style, and then select their trim and fabric colors for truly personalized creations. All Timbuk2 bags are sustainability manufactured and sewn in San Francisco, so if you're looking for a gift with an environmental giveback component!
A new community of urban nomads emerged, moving fluidly through the chaos, pivoting from meetings to meetups, outsmarting the challenges of the city.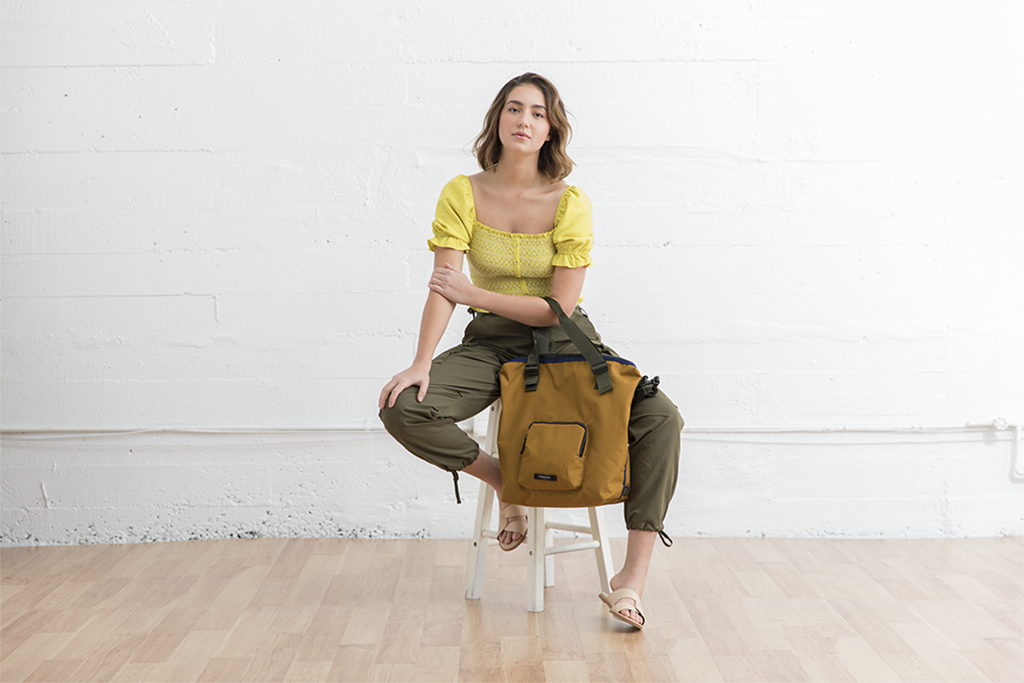 Less Landfills. More Life.
In addition to being a company bounded by distinction, every Timbuk2 bag comes with a lifetime warranty. Because life (and holes) happen. Repairing and repurposing bags are one step better than recycling, as it's more sustainable to fix what has already been made.
And the eco-conscious initiatives don't stop there. As a way to giveback and support those who need it most, Timbuk2 encourages people to donate their used bags to someone in need instead of tossing them out. Over the years, this initiative has grown, and more than 15,000 bags have been donated to local communities (2019). As the Timbuk2 founder and former CEO Rob Honeycutt said, "It was never about the bags. It was always about what the bags make possible."
More than thirty years after conceptualizing the original messenger bag, Timbuk2 is still taking meaningful risks, building quality bags, and giving a damn about the world around us, with a keen eye on the past and the future. Because to craft a collection of purposeful bags that allow for and withstand movement, longevity, and all of life's obstacles and opportunities will far surpass any fancy embellishment and is more likely to be remembered by the people who carry them.
So, at your next event, invite people to select a pre-designed Timbuk2 bag or personalize their own. After all, these bags are the gifts that keep on giving.