If you've downloaded our Holiday White Paper, then you already know holiday gifting is bringing cheer and its own set of challenges this year. From shipping delays to inventory and supply chain disruptions, there's a lot at stake this year. Program planners and organizers who either wait until late in the season to secure their holiday gifting options or decide to go with the one-gift-fits-all mentality may be unable to get the quality products they want, much less deliver them in time.
The only way to dodge these supply chain challenges is to lock down your holiday program with a gifting partner you can trust. In this blog, our team has outlined how inventory and supply chain challenges can impact your program and expert advice to help you deliver a successful holiday gifting program.
Inventory and supply chain challenges
According to a recent survey, more than 75% of suppliers report merchandise may not be readily available when needed, and more than half of those polled cited a mounting backlog of goods. From tech supplies to materials, shortages and supply chain issues have become common. The increase in demand for quality products combined with shutdowns of manufacturers and production plants has created lasting impacts on our global supply chain.
With no immediate end in sight, it's important to take these inventory and supply chain challenges into account when planning your holiday gifting program. To help, here are a few ways you can deliver gifting options people will love while avoiding headaches:
Plan early: Connect with our team of experts as early as possible to lockdown your holiday gifting program. Once you sign the contract, we'll secure your gifting options. A safe bet is to place your order by early-November. This will give you the most flexibility on quality products and gives our team the best chance of avoiding any last-minute scrambles to secure inventory.
Let them select a gift they love: If you're thinking about giving away hundreds of the same item, you might want to think again. These supply chain challenges are going to make it difficult to find several hundreds of any single item because supply is so low. Don't fight the supply chain, do something better. Let them select a gift of their choice. It broadens the supply and allows people to select products that are in stock.
Consider the alternatives
There's this notion among most gift-givers that holiday gifts must be delivered before December 25th. This year, that isn't going to be feasible for everyone. Even as carriers are amping up recruitment, the growing demand for shipping services has continued to outpace supply. These types of logistical errors affect more than just warehouse shelves and retailers; they can also negatively impact fulfillment and inventory levels of quality products, delivery, and distribution of gifts, and delayed program launches.
Instead of stressing about delivering a holiday gifting program on a specific date, consider these alternatives:
Option 1: Send gifting options earlier in the season. This will give you a better chance for timely deliveries, as carriers should be less constrained in early to mid November.
Option 2: Appreciate people in early January, after the main holiday rush. This is a great way to start people's new year on a positive note, and gives you more time to plan.
Option 3: Send holiday gifts online. With Virtual Gifting, you decide when to send e-vites to your online gifting platform. The e-vite lands directly in their inbox, so anytime you send it—whether that's in November, December or January—they'll instantly get it.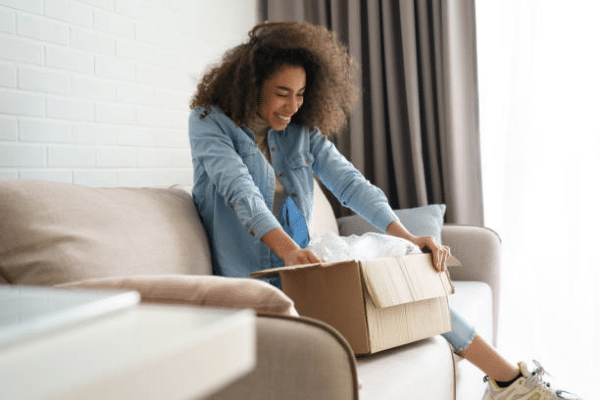 With unpredictable supply chain and inventory challenges up ahead, our team of Gifting Experts will help you plan and deliver a successful gifting program. Even better, allowing people to select a gift of their choice will guarantee that everyone finds a gift they'll love. Connect with our team of Gifting Experts today to learn more and begin planning your holiday gifting program with us!