Planning and delivering a successful gift program when the unexpected happens, or during uncertain times, is harder than ever. On top of that, there are many details to think through and even more boxes that need to be checked. When you already have a lot on your plate, planning a program can seem daunting. We get it and want to help you stay on track.
For this blog, our team of experts is sharing insights and advice to help you avoid potential planning challenges.
Advice: Start planning early and share the details
Waiting too late to plan, sign a contract, or secure your gifting options may result in a ripple effect of challenges that can negatively impact your gift program.
When you realize you have to plan a gift program, start early and connect with a Gifting Expert as soon as you can. Whether you plan to appreciate people online or on-site at your event, connecting with our team is the first step. And tell us what you already know about your program. Details like the number of people you'll be gifting and a budget estimate so that our team can recommend the best gifting options to maximize your gift program.
Advice: Lockdown your program
Our lead times vary depending on a couple of factors, such as whether your program will be delivered domestically or internationally. And since we can't wave a magic wand over your program, the more time we have to plan your program, the easier it will be for everyone.
Once you decide that Cultivate is your gifting partner, sign your contract and lock down your program. Waiting to book can limit your gifting options or seriously delay the launch of your program.
Insight: The global supply chain is moving slower than usual
You know that proverb, "the early bird gets the worm?" It's like that but with gifting options.
The increased demand for quality products in 2020 combined with shutdowns of manufacturing plants and other key industries has led to lasting impacts on our global supply chain. There's no end date or easy fix for this slowdown, so it is important to consider inventory and supply chain challenges to avoid shortages.
Advice: Decide on what you'll be gifting so that our team can secure your inventory. This will give you the most flexibility on gifting options, and gives you the best chance to avoid delays, limitations, and supply chain disruptions. Plus, you don't want another bird to get all the good worms.
Insight: Backup plans are always a good idea
Canceled and postponed events happen. Because of that, we believe in having a backup plan for those just-in-case scenarios and are always prepared for the unexpected. If Event Gifting isn't an option, we make it easy to pivot to Virtual Gifting!
Virtual Gifting is an online gifting platform that allows you to appreciate anyone, anywhere. It's easy and intuitive—people log in with an individualized redemption code, browse a variety of quality products, and then select a gift of their choice. Once they submit their gift order, our team handles delivery. A backup plan helps guarantee that people are appreciated no matter the circumstances.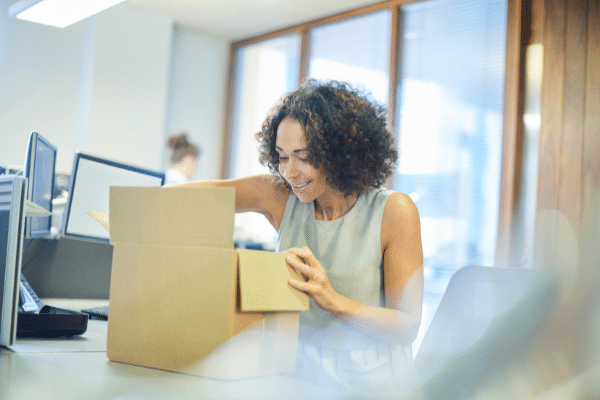 Planning your program doesn't have to be hard even when things don't go as expected. Gifting is our full-time job, and done-for-you service means we're here to help guide you through the process and handle the details. As the Gifting Experts, our team is committed to making your program a success.
Ready to begin planning? Fill out this form to get started!