The past year and a half have impacted the way companies connect with employees, customers, suppliers, and every professional relationship in between. This change in connection has also impacted the way people are appreciated. For some, there's been a lack of appreciation that has left some people feeling undervalued and motivated to seek new opportunities. However, that hasn't been the case for all. Many organizations have adjusted how they appreciate people and are making it a point to leverage holiday gifting as a way to reconnect with people who deserve it the most.
In this blog, we'll explore why companies are planning to appreciate more people than ever before, what this means for your holiday gifting program, and how our team of experts can help.
Companies gifting more people than ever before
As already mentioned, the ways in which we connect with people have changed. The impact of this has left some people feeling undervalued and because of that, those professional relationships have become strained. A recent survey by InLoox, a project management software company, reports that 80% of people have not been shown any form of tangible appreciation, such as a gift or free lunch, in the past year.
With more people working from home and an emphasis on customer and employee retention, this disconnect hasn't gone unnoticed. To make up for this shortcoming, organizations are shifting budgets towards this year's holiday programs. Industry experts predict 54% of companies will increase investments in corporate gifting over the next 24 months. The reason for this shift is clear: appreciating people through gifting is critical to retaining long-lasting, professional relationships.
The impact on your holiday gifting program
Since business runs on professional relationships, recognizing the value of these relationships is vital to success. So, when it comes to appreciating a client, business partner, or employee, holiday gifting is a golden opportunity to do just that.
With companies planning to appreciate more people than ever before, this will undoubtedly have an impact on other companies' holiday gifting programs. Things like shipping, logistics, and securing gifting options could be negatively affected if program organizers don't plan ahead. Our team of experts agrees one of the only ways to get ahead of the holiday rush and avoid potential program challenges is to plan your program with a gifting partner like Cultivate.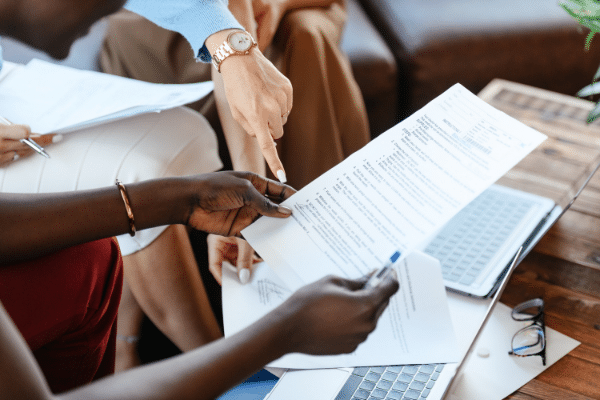 How our team of experts can help
From prospecting and brand touch-points to campaign awareness and customer anniversaries—holiday gifting programs can help companies make meaningful connections and lasting impressions that lead to new contracts, repeat sales, five-star reviews, and every win in between.
No matter how many people you're gifting, the size of your budget, or the goal of your program, our team will build a Virtual Gifting platform to help you motivate, celebrate, and appreciate people with one, or multiple, gifts.
In sum, it's how gifting makes people feel that matters. As the Gifting Experts, we know delivering a successful holiday gifting program is vital to making people feel recognized and appreciated. To read up on all of the challenges your holiday gifting program may face plus expert advice to help you overcome them, download our Holiday White Paper.