If you're an entrepreneur or first-time business owner, one of your best possibilities for success is tied to the number of people who recommend or refer your product or services. In addition to your innovative spirit and tenacity, it's other people who will make a direct impact on your business. Chances are you're going to have a lot of people to appreciate when you're getting started.
Building a successful brand is more than developing eye-catching assets and writing intriguing copy; it's about building relationships with people who support and help you along the way. In this blog, we're outlining who you should appreciate, how you should reach them, and why gifting can be especially beneficial as you build your business.
Who should you appreciate?
Appreciating people through gifting isn't just for already established, thriving companies. It's also for startups and first-time entrepreneurs. Most new businesses tend to have the highest number of people that deserve tangible appreciation. To give you an idea, here are people and scenarios that deserve appreciation:
A panel of experts or investors for offering their time and monetary contributions to help you launch.
A mentor for lending their time and advice to help you progress and grow professionally (and often personally).
Friends and family who have encouraged and supported you since day one.
Vendors and distributors for giving you bargain deals as you build your inventory and logistical processes.
Another company or small business for venturing into a mutually beneficial exchange or partnership.
Web developers, marketers, designers, and social media experts for building your site, establishing social profiles, and teaching you how to promote your business online.
First-time customers who gave you opportunities to learn your audience and improve business operations.
There are many reasons for gifting in b2b and b2c relationships, and this list is a small example of the people you'll want to appreciate. Finding a gifting partner like Cultivate will help you save time, maximize your budget, and deliver gifting options people will love and remember. Creating memorable, buzz-worthy moments will be an important element that will help you earn referrals and build relationships from the ground up.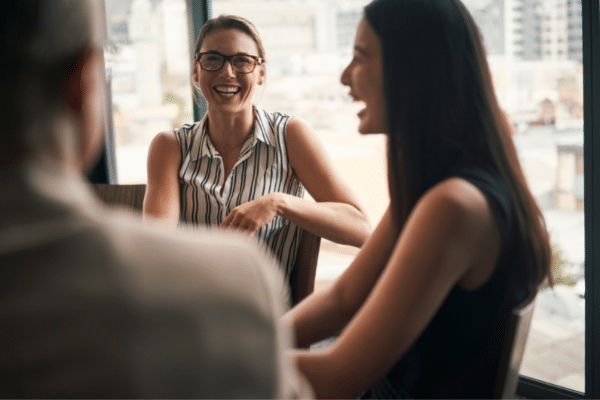 How should you reach them?
Ramping up excitement about your new entrepreneurial venture takes time. You want to create a sense of urgency that gets people excited about what's to come. Don't stress if you're struggling with this as you get started; promoting your products or services isn't always the easiest feat for first-time business owners. Word-of-mouth marketing can be a tactic that will help you connect with more people and develop a repertoire of recurring customers.
However, it's no secret that word-of-mouth marketing isn't the only way to attract new business. Most entrepreneurs develop new ways to reach people as they go, learning from their own experiences and the advice of fellow business owners and mentors. Other marketing tactics such as email outreach, promotional offers, social media, and online advertising are just a few ways to reach and attract your target audiences. In addition, gifting can help you leverage customer relationships to grow your business and cast your referral net even wider. Research shows that when people receive a gift from a business, they're more likely to recommend that business to another person.
Why is gifting beneficial?
As an entrepreneur, you're already wearing many hats of responsibility and wondering, "how in the world can I possibly appreciate all of these people who deserve it the most?" Plus, on top of everything else you're balancing, you can't possibly find the right gift for every person on your list. Don't worry—this is where our team of experts comes in. Every new business owner and entrepreneur has been in the same position you are now, and we've helped countless clients appreciate people with large-scale and small-scale gift programs.
Virtual Gifting makes it easy to appreciate anyone with a quality product of their choice. Our team will help you find the best gifting options for your budget, design an online gifting platform specifically for your program, and handle delivery, so you don't have to. By offering people a choice to select a quality product they'll love, you recognize them as an individual and their contributions to your business. In sum, Virtual Gifting is an easy way to appreciate people without having to spend time finding, wrapping, and shipping gifts to everyone on your list who's helping and supporting your new business.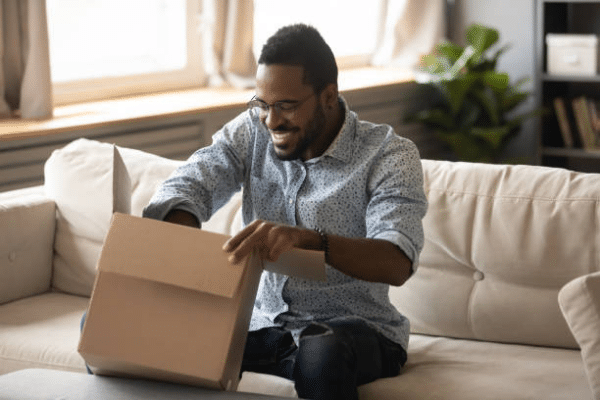 Believe it or not, first-time business owners and entrepreneurs make the world go around. You're a visionary, an innovator, a change-maker, and a confident risk-taker. Cultivate is here to help you earn referrals, appreciate people through gifting, and strategizing your program goals. The bottom line is that you want to grow your business, and gifting with us can help you do just that.
Connect with us to learn more, and we'll help you deliver gifting options that will impress and appreciate all your VIPs to keep the gifts of referrals coming your way all year-round.