We already know that gifting is hard. It can be even harder to find the right gifts for environmentally conscious people. You don't want to offer them a gift that will require immense amounts of energy to be made. Luckily, the eco-friendly market has exploded over the years, offering our team of Gifting Experts a variety of fantastic products and gifting options that won't leave behind a large carbon footprint in the process. These include products made with sustainable materials, smart technology to reduce wastage, and products with a reusable system to replace the throwaway items you might have in your house.
In anticipation of Earth Day on April 22nd, the Gifting Experts are sharing a new way you can combine sustainability, quality products, and appreciating people with your next gifting program.
Sustainability is here to stay
Although the month of April has undoubtedly looked different in the past couple of years, one thing remains the same; our appreciation of the planet, sustainable gifting options, and our clients. Being in nature and exploring the great outdoors is one of the most amazing pleasures in life. So, why would Cultivate not want to help protect the only planet we have?
It's a no-brainer. We start by being conscious of our environmental footprint. From reducing the amount of plastic waste and responsible manufacturing practices to protecting open space for future generations and recycling used goods, many of our brand partners prioritize eco-friendly giveback programs and sustainable methods. Our team of experts evaluates multiple factors when selecting our brand partners; a few of the sustainable-specific factors include:
Identify quality products that people will love
Select products that avoid generating waste in every aspect of production
Research the product manufacturers to ensure they receive high marks for circular-focused and sustainable business practices
Ready to see the brand partners we've teamed up with to bring you the best gifting options and sustainable products? Keep reading—we've highlighted a few of those for you below so the people you're appreciating can feel as good as they look.
Environmentally-conscious brand partners
Asking people to decide between sustainability or selecting a gift of their choice? That's not our M.O. To help you proactively plan ahead, we're sharing an exclusive list of eight brand partners that value eco-friendly initiatives as much as you and I do.
♻️ Patagonia
Since 1985, Patagonia has donated $89 million to hundreds of grassroots environmental groups through its Employee Charity Match program which invests in socially and environmentally minded companies through its own venture capital fund, and donates new and used clothing.
♻️ Vuori
Vuori's Recycled Series supports its mission to create sustainable apparel and repurposes 25 plastic bottles to create a comfortable and functional pair of shorts. Furthermore, Vuori uses upcycled coconut husks to create a fabric that offers moisture-wicking, anti-bacterial, and anti-odor performance qualities.
♻️ OluKai
Founded in 2014, the Ama OluKai Foundation is a private, non-profit 501 (c)(3) located in the State of Hawai'i. The Foundation partners with other progressive organizations committed to the preservation of Hawaiian culture and honor those who foster cultural heritage and the Aloha spirit of Hawai'i.
♻️ Timbuk2
Life (and holes) happen. Repairing bags is one step above recycling because it is more environmentally friendly to fix what has already been made. Timbuk2's San Francisco team is proud to repair thousands of bags each year. In addition to repairs, when bags are beyond cleaning, repair, or donation, Timbuk2 sends them to its partner The Renewal Workshop, who will make them functional and fabulous again for their next life. Anything beyond repair is turned into upcycled materials or recycling feedstock.
♻️ SALT
SALT is committed to using the most premium handmade cellulose acetate in the world that's created from cotton seeds and pulpwood, allowing products to be hypoallergenic and sustainable.
♻️ Bang & Olufsen
Bang & Olufsen is committed to working towards climate-neutral operations. Since 2018, its energy savings amounted to a reduction of 275 tones of CO2. As another eco-friendly initiative, Bang & Olufsen uses sustainable manufacturing and packaging materials for its speakers.
♻️ Lululemon
100% of its products are made with sustainable materials and end-of-use solutions. Lululemon sources 100% renewable electricity to power its operations and reduces carbon emissions across the global supply chain by 60%.
♻️ Filson
A brand that serves as stewards for a healthy environment, Filson is committed to supporting grassroots outdoor organizations with the mission of sustaining and promoting outdoor recreation for all. To fulfill its mission, Filson partners with the National Forest Foundation to help preserve America's beautiful backcountry. Filson supports the foundation's 50-million Trees for Our Forests campaign to restore forests in the US. Lastly, Filson is a licensed product partner of Ducks Unlimited Inc. the world's largest nonprofit organization dedicated to conserving North America's continually disappearing waterfowl habitats. Thanks to support and contributions from Filson, Ducks Unlimited has conserved almost 15 million acres.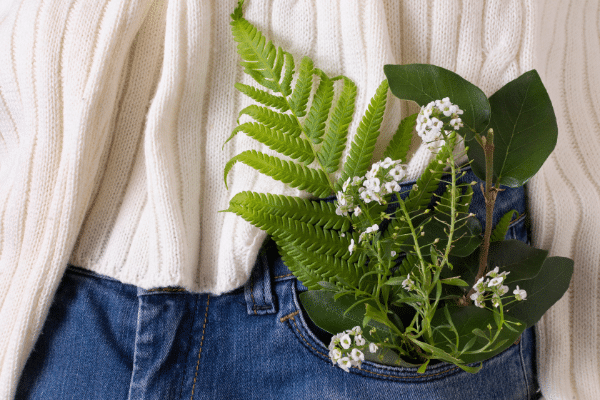 Earth Day is April 22nd, and what better way to celebrate than to connect with our team of experts about how we can strive for a better environmental future and incorporate eco-friendly brands into gifting programs.