Thinking about appreciating people with a gift? Then you're likely wondering what to send and how to send it. In the past, the sender had to do it all—select, buy, wrap, and ship the gift.
Now, b2b gifting services, like Cultivate, handle all of the details for you. We've streamlined the process, enabling you to amplify your appreciation without all of the hassles. With our team of experts, you can build a gifting strategy that appreciates people in an effective and efficient way.
But before you can begin planning, you have to select a gifting partner. With over a decade in the industry, we know that selecting a gifting partner can seem like a task in itself. After all, you want to be sure you're making the right decision for your program. In this blog, we'll tell you a little about us—from where we started to where we're going next—and how the right gifting partner makes gifting easy.
Get to know our past, present, and future
What separates our gifting services from the next? In sum, it's where we've been, what we've learned, what we're currently doing, and how we're evolving with the ever-changing needs of our clients. From the type of gifts we offer to the level of expertise we provide, we are a group that is always improving and never satisfied with staying the same.
Where we started to where we're going next
Past: Starting in Tom's basement to investing in the great brand partnerships and growing our team, Cultivate has come a long way in bringing new ideas to the world of corporate gifting. Nowadays, we deliver an average of 600+ programs per year, and appreciate over 135,000 people annually, making us a gifting partner you can trust.
Present: No matter your program type, our team will help you impress and appreciate people with a gift of their choice delivered to their inbox or on-site at your next event. As the Gifting Experts, we are committed to making your program a success.

Product selection: Gifts are recommended by our team of experts who believe the right amount of choice makes people happy. Our team listens to feedback, reviews, and tests products, and keeps a close eye on what's trending to only offer quality products and brands people love in a variety of categories. We know that people are different, and not everyone wants the same gift, so each collection is designed with care to ensure everyone finds something they'll love.
Service options: At Cultivate, we adapted the ways we appreciate people to help you continue gifting with the right amount of choice. Last spring, we launched Virtual Gifting—an online platform to easily appreciate anyone, anywhere. Virtual Gifting gave us the opportunity to reimagine our Curated Collections. Now, our team of experts can recommend a larger variety of quality gifts for any budget. And as we return to Event Gifting, Cultivate is taking steps to ensure wellness for all attendees and putting practices in place to assure our Diamond Level On-site Staff is well equipped for your next event.
Future: As we continue to see increased demand for our services, we are constantly brainstorming and developing innovative ways to serve our clients. From Hybrid Programs for our incentive trip clients to automated Virtual Gifting for clients who have recurring gifting needs. As industry leaders, our future is bright and we can't wait to see where it takes us next!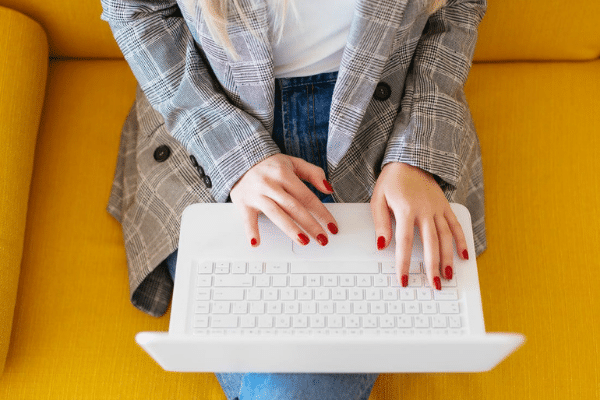 The right partner makes gifting easy
The right gifting partner will help you plan and deliver an effective gift program. The wrong gifting partner can create dilemmas that negatively affect your program and lead to disappointed people. The idea is to select a partner that helps make your program memorable, affordable, and easy.
Knowing that, here are the benefits of gifting with Cultivate:
We make it memorable: Our Curated Collections allow you to offer unique and memorable gifting options people want and will enjoy using—the kind of gifts that people look at and instantly remember where they came from.
We make it affordable: From the number of people being appreciated to staying within budget and achieving your gifting goals, we'll help you maximize your budget and get the most out of your gift program.
We make it easy: Gives you access to specialized platforms that streamline your gifting process such as Virtual Gifting, and handles the details like logistics and distribution for Event Gifting with done-for-you service.
Ideally, the gifting partner you choose should check all these boxes. This way, you can manage each program effectively.
Finding the right gifting partner shouldn't feel like an exhausting process, but it's important to know who you're gifting with. While some gifting companies care more about quantity, our team of Gifting Experts care about quality and will have a conversation to make sure we're the right match for your program.
Appreciating people through gifting should be fun and easy for both the giver and the receiver. At Cultivate, we're here to help make people happy and your program a success. Interested in learning more? Let's connect!