According to research, 74% of organizations view conversions as a top sales and marketing priority, proving the importance of generating inbound leads. It goes without saying that businesses wouldn't be successful without clients, nor would they ever grow their customer base without generating new leads. That being said, companies must find practical and innovative ways to generate leads and customer conversions regularly.
In this blog, our team of experts shares lead generation strategies, how to pinpoint your target market, and six of the most proven ways Sales and Marketing teams can increase conversions.
What's in a Sales lead?
Sales leads also referred to as prospects, are people or businesses who have the potential to become one of your customers or clients. They have performed an action—such as clicking on a link, signing up for an e-newsletter list, filling out a form, or interacting with an online ad—indicating they're interested in learning more about your product or service.
When it comes to conversions, there are multiple ways Sales and Marketing teams can generate valuable leads. Generating inbound leads is often successful through a prospecting process that includes relevant content marketing, paid advertising, networking, email outreach, and lifecycle marketing.
Lead generation strategies
Lead generation is a vital aspect of organizational growth. Small businesses and giant corporations need consistent flows of revenue to succeed. To get to the point of consistently flowing revenue, companies need to establish a sales pipeline or funnel.
This process begins after the lead takes an action and submits their contact information. From there, Sales teams can use that information to email, call, and leverage other meeting techniques to create connections and persuade people to pay for products or services.
Pinpoint your target market
Did you know that at least 50% of prospects aren't looking for what you're selling? Ask any marketing expert, and they'll tell you that one-for-all marketing messaging doesn't deliver. With that, it's essential to pinpoint your target market and find the right people for your product or service.
Furthermore, you'll need to go through the research process to learn more about your target market's needs. Through research, you'll uncover insights that will help you determine how to reach them if they're a good fit and the likelihood of recurring revenue. By focusing on your target market, your organization will generate high-quality leads that turn into sales conversions.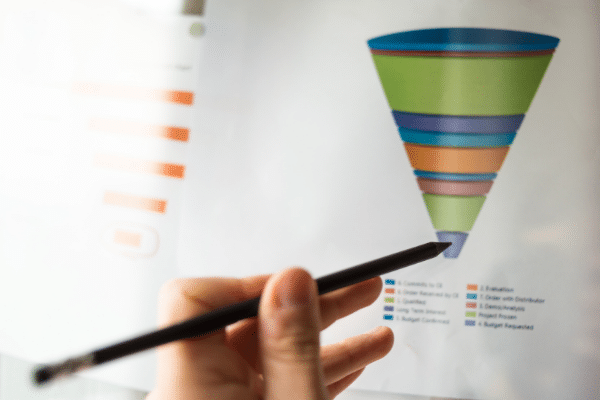 Expert advice to increase leads and boost sales
Now that you have the foundational basics, it's time to build onto your sales and marketing funnel. Working alongside your Marketing team, here are six tips and examples of how B2B sales teams can increase leads and close more conversions:
1. Drive leads through LinkedIn
More than 84% of VP-level executives make purchasing decisions by using the social media platform LinkedIn. When knowledgeably used, the platform can directly connect sales professionals with decision-makers. Thus, opening doors of opportunities all without leaving your laptop.
Expert advice: Utilize LinkedIn as a networking tool, communicate via the live chat feature, join groups and start discussions, follow industry influencers, use hashtags to find relevant content, run and manage ads, and use the Sales Navigator tool.
2. Host webinars
Did you know that webinars can boost B2B lead generation, create brand awareness, attract leads, and boost overall sales? It's true! You can use webinars as online workshops, panel discussions, meetings, lectures and engage with a larger number of people at once. The typical format includes a discussion of a particular trend or issue within a specific industry and a Q&A.
Expert advice: Add gifting to your on-site or online e-event and watch your registration rate triple!
3. Write and distribute press releases
It may sound "old school," but press releases can generate brand awareness and connect brands with local businesses that could be potential clients. These professional documents can help you establish credibility, build trust, and drive website traffic. Press releases are golden marketing tactics because they instantly get your name and news out to the masses.
5. Focus on online reviews
Managing client relationships is another must-have key to success. Whether it's a Google review or a review on one of your social media channels, some of the most successful companies generally employ a marketing specialist to build trust and manage online reviews.
Think about it: would you want to buy from or partner with a company with terrible reviews? Give clients a good reason to give you a raving review, whether it's stellar service, impressive service, or both.
5. Engage in trade shows
Marketing events and trade shows are special industry gatherings that bring businesses from a specific industry to showcase their products and services. These events typically involve demonstrations and presentations, exhibitions, networking, media opportunities, and more.
Attending these expos provides an opportunity to connect with potential clients and network with like-minded people. They offer cost-effective face-to-face (and, now, virtual) marketing and sales pitches. Better yet—trade shows tend to have massive followings, which can result in large crowds filled with possible leads.
6. Last but not least: try gifting
Use gifting as a way to generate leads and increase conversions. Your Sales and Marketing team can use gifting to create new connections and foster existing relationships. Cultivate's gifting solutions save time and reduce costs by reducing tedious tasks like manually finding quality products people will like, asking for their address, and shipping gifts. With gifting, you can deliver appreciation at the right time to the right people, which can significantly increase your leads.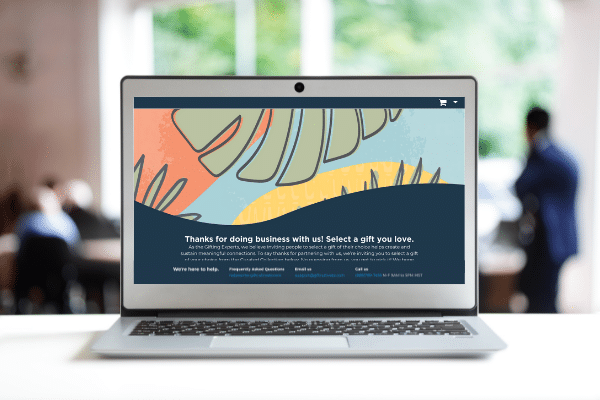 Which strategy is right for you?
Gone are the days of cold calling and direct mail campaigns to attract new leads. Now you're probably wondering which of the above strategies will guarantee valuable leads and help you increase conversions?
The best lead generation strategy is one that will work for your company. The world of lead generation is full of possibilities, so we recommend using multiple strategies simultaneously.
Are you interested in learning more about gifting solutions to boost leads and increase conversions? Or maybe you're unsure which gifting option will best suit your goals? Don't stress—let us help. Connect with our team of experts to learn how Virtual and Event Gifting can help you reach prospects, create new connections, and foster meaningful client relationships that will lead to increased revenue and a steady stream of inbound leads.