There are two types of people in the world: Those who use innovative methods, like Virtual and Event Gifting, to drive event registration and attendance and those who don't. If you identify with the latter, then you're missing out on one of the most effective ways to boost event ROI.
In this post, our team of experts explores two of the most common excuses that companies make when overlooking or underestimating the power of gifting—and share industry data of how other companies have fused gifting with online and on-site events to drive real results.
Incentivizing people isn't illegal
Excuse: "Sending gifts to encourage people to attend? That's unfair!"
As experts who have worked in the industry for well over a decade, we get it. None of us want to think that we need to entice people to attend an event with the promise of selecting a gift. However, using gifting as a way to incentivize people is common practice for sales and marketing professionals. Even if you've never been the target of or received an incentive offer like this, we're all familiar with it in some form or fashion. Have you ever checked out who has the best swag or snack assortment at trade shows before approaching them? Or given out your contact information to enter a giveaway contest in hopes of winning a car? Same concept.
Incentivizing people is a standard part of the business world—including online events like webinars and on-site networking like conferences and marketing events. Just as gifting can be used to influence prospects and create meaningful connections for Sales, it can do the same for events. Still not convinced? Let the industry data below speak for itself:
One company increased its webinar attendance rate by 72% thanks to gifting
Gifting helped drive a 57% conversion rate from registrant to attendee
Another company recently used gifting to generate 60% event attendance
The benefits outweigh the cost
Excuse: "This event is costing me thousands. And gifting is expensive!"
It's true—gifting does impact your budget—however, let's review the definitions and differences between a cost and an investment:
Cost: an amount that has to be paid or spent to buy or obtain something.
Investment: an act of devoting time, effort, or energy to a particular undertaking with the expectation of a worthwhile result.
When an organization spends tens of thousands of dollars to have a celebrity speak at a conference, that's a cost—you're paying a specific amount in order to obtain something. In comparison, when a celebrity speaker is costing your company thousands, it's important to make sure people are actually going to attend. In order to ensure people attend, you incentivize them with a gift. That's an investment—you're committing time and energy with the expectation that it will be successful.
Thus, the cost of sending gifts is relatively slim compared to the overall event budget. More importantly, it's one of the more impactful things you can do to increase opportunities post-event. For example, incentive industry data reveals that a virtual happy hour boasted an 85% total response rate and a 90% win rate of opportunities from people that attended.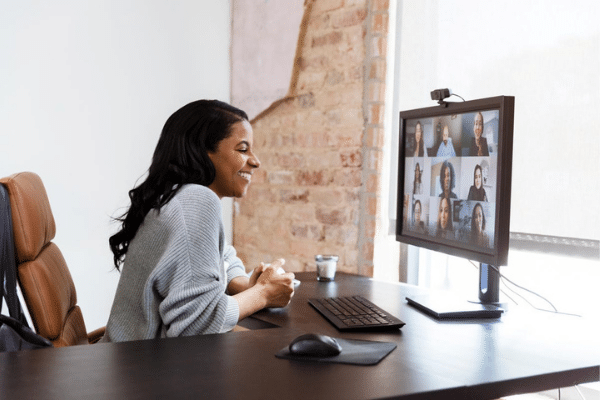 Whether you're promoting an upcoming webinar or want to send a special follow-up to event attendees, gifting is a great way to drive ROI. Incentive industry data shows brands that include a gift with their post-event follow-up can boost email read rates by 40% and increase responses by more than 80%.
Knowing that, what are you waiting on? It's time to stop making excuses and start gifting. 😊 Connect with our team of Gifting Experts to schedule a demo today and learn how our gifting solutions can help make your next online or on-site event memorable and more engaging.