There's nothing quite like Event Gifting. Being on-site and witnessing people's happiness as they select a gift of their choice is magical. But nowadays, more people than ever before work and live remotely, and physically handing them a gift isn't an option. Furthermore, when there's uncertainty in the air, it isn't always possible to invite a large number of people to an on-site event.
So what should you do when Event Gifting isn't an option? Our solution: pivot to Virtual Gifting! In this blog, we'll tell you why Virtual Gifting is an easy alternative to Event Gifting, how it works, and explore the wide variety of gifting options. Let's jump in!
Why is online an easy alternative to on-site?
Whether you're unable to gift on-site because of distance, wellness, or canceled events, Virtual Gifting makes it easy to appreciate anyone, anywhere. Our online gifting platform enables you to deliver a gift of their choice to their inbox. Here's how it works:
Launch: We build a gifting platform that meets your budget and goals.
The Choice is Theirs: They shop for a quality product of their choice.
Delivered: Delivery is handled by our team of experts.
Once you connect with a Gifting Expert to be sure we're a match for your program, you'll get a demo code to see how our platform works. From there, we create a gifting platform designed specifically for your program. When it's time to launch, all you have to do is send an email to invite people to your gifting platform.
Quality products for Virtual Gifting
Since Virtual Gifting isn't limited to a product's weight or size, you can offer people a wider range of gifting options. If you want to appreciate people with recreational gear, we have eBikes, stand-up paddleboards, and camping equipment. Maybe you want to appreciate people with new housewares and tech accessories, you can offer them smart home devices, LCD projectors, or a Vitamix.
Each Curated Collection is designed with care so everyone can find a gift they'll love and enjoy using. Our team will recommend quality products and help you find the best gifting options that fit your budget.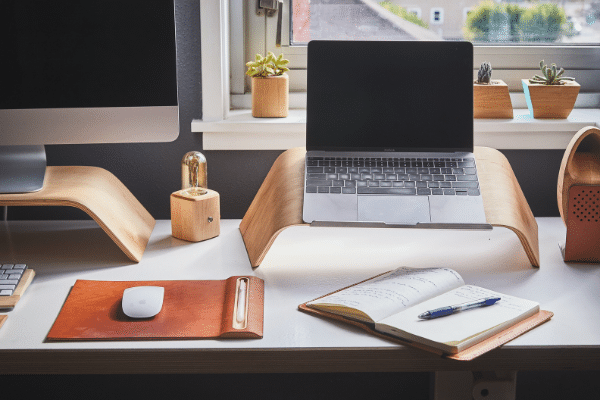 In short, clients are resolving their Event Gifting dilemmas with Virtual Gifting. As we continue to actively work with clients who are looking to preserve canceled or postponed events and incentive trips, our team of Gifting Experts will help you transition from on-site to online and be a partner that you can trust to guide you through the process. Request a Demo to learn more!