Whether it's giving back or encouraging sustainability, at Cultivate we believe in the importance of lending a helping hand and the urgency to take better care of the planet. We're lucky to partner with brands that share the same passion for giving back and social responsibility. Each one of them is unique in the stories they tell and the missions they work toward, and undoubtedly each one is important.
In the spirit of the holiday season, we have highlighted some of our most recent brand partners' givebacks and sustainability efforts, descending in alphabetical order. Making a difference matters when we're all wrapped up in this together.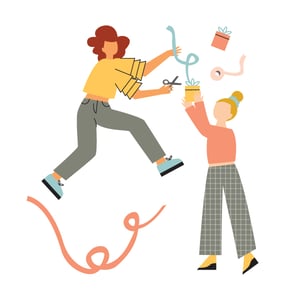 Alex and Ani
Alex and Ani allot time off during work hours to volunteer for local charitable organizations, with more than 6,500 volunteer hours to date.
$50 million donated to nonprofits across the globe; 50+ nonprofit partners/charities supported through design; 8,800 hours contributed by employee volunteer efforts.
Charity partners include: UNICEF, American Heart + Cancer Associations, Habitat for Humanity, Girls on the Run, Living Water International, Life is Good Foundation, PeaceLove Foundation, Alex's Lemonade Stand, David Lynch Foundation, and more.
Arc'teryx
Arc'teryx partnered with the Pembina Institute Canadian climate policy and research think-tank, to be one of the founding members of the Business Coalition for a Clean Economy, advocating for the political and business imperative to act ambitiously on climate change.
Arc'teryx is an active member of the Conservation Alliance and the European Outdoor Conservation Association. Both organizations use membership dues to award grants that protect land for present and future generations.
Local communities best understand their needs. Through Arc'teryx's global brand stores, they offer the Arc'teryx Community Grant that aligns with their focus areas of time well spent, wild spaces and climate, diversity, and inclusivity.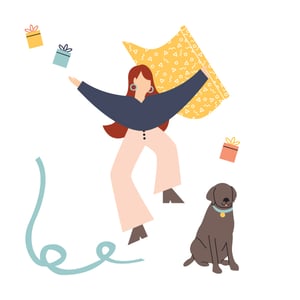 Eyebobs
Beginning in 2016, Eyebobs has been asking fans to take a stand against cancer. The social media campaign #StandWithEyebobs has resulted in philanthropic donations to SU2C, an organization that raises funds for collaborative cancer research that gets new treatments to the patients who need them quickly.
Kendra Scott
Kendra Scott believes in the power of doing good for others. The company gives back to support causes that work to improve health and wellness, education and entrepreneurship, and empowerment.
Annual impacts include over $5 million given back; $9.1 million in in-kind donations; over 2,100 employee volunteer hours; more than 8,000 philanthropic partnerships.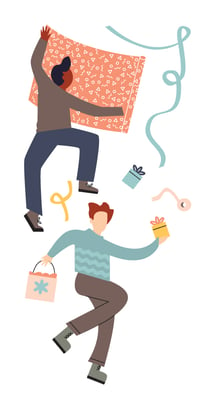 OluKai
Founded in 2014, the Ama OluKai Foundation is a private, non-profit 501 (c)(3) located in the State of Hawai'i. The Foundation partners with other progressive organizations committed to the preservation of Hawaiian culture and honor those who foster cultural heritage and the Aloha spirit of Hawai'i.
In correlation with other Hawaiian based organizations, The Foundation works to preserve land and ocean, serve our communities, and maintain the Hawaiian culture and traditions. This is conducted through targeted programs designed to explore ancestral past to the present day.
Rumpl
Rumpl tests its blankets in the harshest environments in order to utilize the best in technical materials to modernize the everyday blanket.
Rumpl currently uses what's called C4 in their DWR (durable water repellent) coating. Molecularly, its byproducts break down quicker, reducing the impact on the environment.
Rumpl's 100% post-consumer recycled ripstop polyester shell is durable and stuffed with proprietary 100% post-consumer recycled "clusters" to create their warmest, most packable synthetic blanket ever.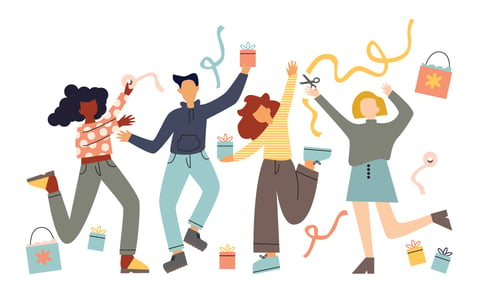 Luckily, we live in a time when we don't have to choose between the joy of giving and the joy of receiving. Over the past several years, an increasing number of companies have made giveback programs a cornerstone of their brand. Along with offering aspirational goods, these companies provide the same type of goods in places where they are desperately needed. And that's something we can all get behind.