Appreciating people with gifts of their choice has the power to help you create meaningful connections, improve engagement, increase brand loyalty, spur productivity, and foster long-last relationships… But only if it's delivered thoughtfully and intentionally. Even though we all know appreciation is vital to success, the amount of time we dedicate to planning and delivering a gifting program isn't enough. Couple lack of time with guessing and selecting a gift for someone, and that's a recipe for disappointment and unmet expectations.
In this week's blog, our team describes classic corporate gifting expectations versus reality scenarios to help you avoid making these costly mistakes.
Expectation: Company-branded merchandise will create a sense of belongings for employees.
We're talking about company-branded jackets, keychains, water bottles, umbrellas, pens, planners, and the list goes on. You may think these items will actually be used daily, and people will proudly display their gifts, even if the item is branded with a large company logo that can be seen from a space station. The reality is that branded merchandise makes people feel like walking billboards for your brand. Moreover, branded gifts are a leading contributor to landfills across the globe.
Reality: When was the last time you wore a company-branded t-shirt outside of the office on a casual Friday? Exactly.
Expectation: Food and beverage gifts must be a safe choice!
Food and beverages are the universal languages of appreciation, right? Not so fast. Although there are many foods and beverages we usually don't treat ourselves to regularly—like expensive cheeses, high-end whole bean coffee, exotic fruit, and hundred-dollar bottles of wine—the last thing you want to happen is regifting. You just picked an expensive gift that contains a dozen of the world's best teas, but the recipient is allergic. You select a nice bottle of whiskey for a person who doesn't drink, or citruses for someone who sneezes a mile away from one orange. How could you have known? You couldn't, but that's what happens when there's no choice.
Reality: It's regifted to someone else. If "My company just gave me this pack of exclusive coffee, but I'm intolerant to caffeine. Do you want it?" doesn't make you cringe, you're missing the point.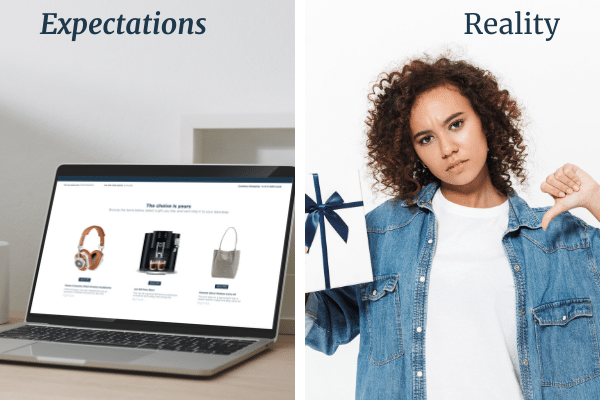 Expectation: Gift cards give them more options, and everyone will be happy with what they get.
Gift cards seem to be great presents because they give recipients the ability to pick what they want. However, there are multiple issues associated with gift cards:
You will be surprised how often gift cards are used for household expenses. Instead of selecting a quality gift they wouldn't usually treat themselves to, they spend the gift card on household expenses like groceries and necessities. And there's nothing personal or memorable about that.
Gift cards are easy to forget about. One of our Gifting Experts was married in 2014 and still has a stack of at least 15 unused gift cards in their drawer at home. Why? One, they don't think about using one until they need it. And two, some of the gift cards can only be used at specific stores, which then creates another item on their to-do list, further errording the feelings of appreciation.
Gift cards offer too much choice. A large body of psychological research suggests the decision-making process can be negatively affected by the number of options an individual faces. When too many choices are presented, feelings of pressure, confusion, and potential dissatisfaction increase. Alas, appreciating people with gift cards results in difficult decision-making, frustration, and disappointment.
Reality: When it comes to giving someone the "gift of choice," many companies have coined the phrase in hopes of selling more gift cards. But are gift cards deserving of such a liberating title? No, not really—at least according to this survey by Consumer Reports. This survey found that when recipients are given a choice between receiving a tangible gift from a collection of items versus receiving a gift card, more people opt for the tangible item. Although retailers try to persuade consumers that these shiny bits of plastic will excite recipients, researchers agree that gift cards don't effectively appreciate people for three main reasons: they're time-consuming and inconvenient to redeem, easy to forget, and impersonal.
Expectation: A supplier will provide quality gifts.
You're up against a deadline, so you delegate gifting to a company that designs swag. Their goal is to produce 1,000 items for you, and they guarantee that the quality is super high. Since they're professionals, they know what they're doing, right?
Reality: One frequent problem is that suppliers don't always reveal their quality versus margin compromises. Suppliers are focused on their bottom line, not the impact of your gifting program. Alas, you end up with a thousand pieces of branded tchotchke that won't last after a few uses, the quality doesn't meet your expectations, and the hype you built around your incentive program is squashed.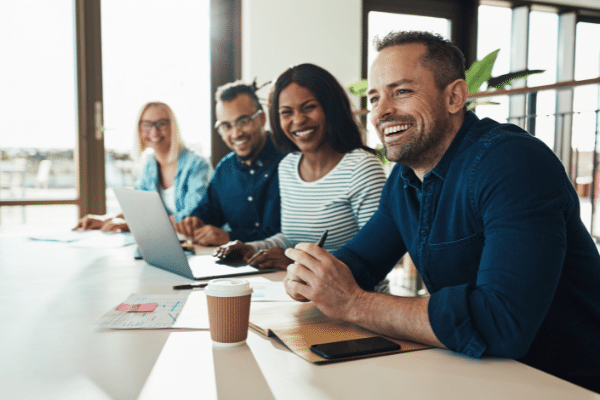 Avoiding these costly mistakes is easy when you partner with the Gifting Experts. Offering people a choice is a no-brainer solution that makes them feel appreciated. Unlike branded merchandise, tchotchke, and gift cards, Cultivate's gifting solutions actually feel rewarding for several reasons: they create memorable moments that generate shareable stories to build buzz around your appreciation efforts, they celebrate recipients as real people, and strengthen giver-recipient relationships that are built on mutual gratitude and respect. Furthermore, our solutions take the guesswork out of gifting and help ensure everyone receives a gift they'll love.
Connect with a Gifting Expert to learn more about the power of effective appreciation.