People have endless options when it comes to the things they want to buy and yet 90% still report being loyal to specific brands. Brand loyalty helps companies build ambassadors and retain customers long-term. Consumers become brand loyal for a couple of reasons: quality products, above and beyond customer service, and knowing the brand appreciates their business. The key most companies miss to building brand loyalty: tangibly appreciating people with an experience they won't find anywhere else.
In this blog, the Gifting Experts explore why appreciating customers proportionally to their worth matters, the fragmented user experience often associated with reward and retention strategies, and an effective solution that always delivers.
Appreciate people proportionally to their worth
Loyalty programs have been evolving since coupons in supermarkets took off in the early 1900s. Today, most loyalty programs—also commonly referred to as point platforms—are digitized and often complicated. Point platforms begin well, enticing people with an exciting offer or reward premise until people find out that getting the reward is going to be more work than it's worth. Now, customers are realizing their loyalty is key to a brand's success and they're leveraging their power more than ever before.
From airline mileage programs to grocery and drugstore frequent shopper cards, these kinds of loyalty programs can be full of confusing barriers and endless reward options that tend to frustrate and overwhelm people. Our team of experts agrees that the answer to confusing terms and conditions is simple: instead of spending money to facilitate a loyalty program, appreciate people with something tangible.
Before companies can begin promoting effective loyalty strategies, they must first understand why many loyalty programs fail, and how gifting can help.
Fragmented user experience (UX)
Imagine you're stopped at an airport and asked if you want to join an airline's customer rewards program. It takes five minutes to join and you're instantly rewarded with double the points. One week later, you receive an email while on vacation that says your points will expire in the next two weeks. Naturally, you take out your iPhone and are excited to redeem your points for a gift. But while you're trying to log in and begin the redemption process, an error message appears saying you can only redeem your points from a desktop computer or laptop. Neither of which you packed for your trip, and now you feel frustrated and deflated.
Redeeming points for rewards should be as easy as opting into a loyalty program, right? According to a recent survey, that isn't the case. This poll found that over 35% of people in frequent flyer programs admitted that they didn't know how to track or redeem their mileage rewards. And with that, over 40% of airline points expire every year. So, where's the disconnect? It's not due to a lack of tech-savvy people but to companies' lack of user-friendly interfaces. Many loyalty programs struggle to employ multi-channel delivery options (i.e., tablets or smartphones) for people to redeem their points. Research confirms that 79% of loyalty programs make use of mobile channels for opting in new customers, but only 24% let people use mobile devices to redeem points. It's these kinds of flaws and irrational UX that turn many people off.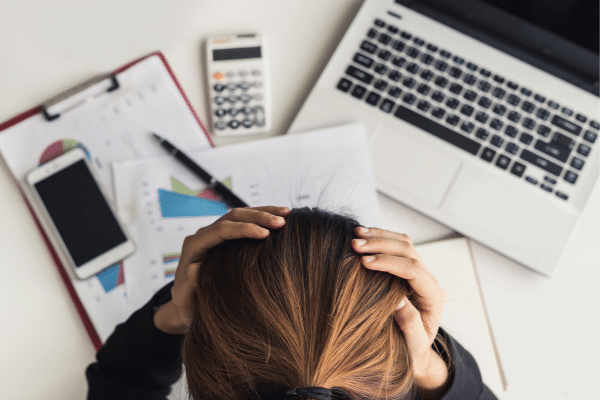 Gifting reveals unexpected opportunities
Unexpectantly appreciating people for their becoming new customers or remaining loyal is one of the most vital customer retention strategies for a brand. Done well, it can create memorable connections and brand loyalists. Nowadays, the difference in ROI is surmountable, and the same works for gifting. Sure, birthday presents are great, but what about the gifts that come when you're least expecting them? They're the most memorable. The better the reward, the more chance it has of creating meaningful connections that are so crucial to nurturing long-lasting relationships and brand affinity.
According to the 2019 Loyalty Barometer Report, 61% of all respondents said the most important way a brand can interact with them is to surprise them and appreciate them just for being a good customer. Statistics like this point to the modern customer becoming more brand affectionate and loyal when they're appreciated with a gift.
"96% (of millennials) say companies should find new ways to reward loyal customers." —KPMG 2019
A better way to reward their loyalty
Unlike point-based loyalty programs, gifting doesn't come with terms and conditions. There are no confusing barriers people have to overcome or lofty goals they have to meet to feel appreciated. For over a decade, point-based loyalty programs have become more restrictive and hard to navigate. Alternatively, gifting has evolved and adapted to meet people's needs, much like Cultivate. Virtual Gifting has transformed the way we appreciate people—no point platforms or opting-in necessary.
Virtual Gifting makes it easier than ever to surprise anyone, anywhere with a quality gift of their choice at any time. People log in, select a gift they'll love and use, and then we handle the delivery. It's easy for you and rewarding for them.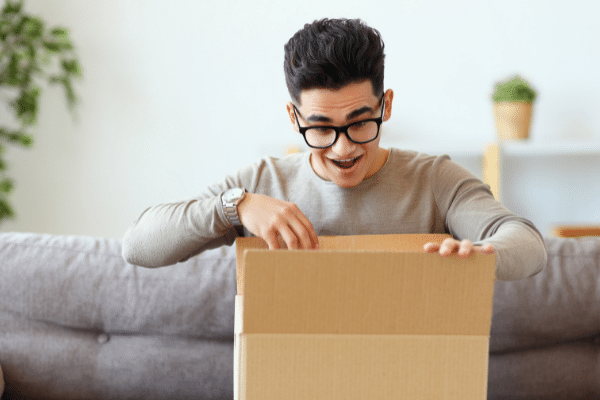 Ready to move away from transactional loyalty programs and toward a more human-centric future of appreciating people? At Cultivate, we offer memorable gifting solutions for companies looking to build tangible connections with their consumers. Whenever you're ready to appreciate brand loyalists and customers who deserve it the most, connect with our team of experts—we're here to help.