Business-to-business (B2B) deals are the backbone of the modern economy, and companies are always looking for new ways to secure them. One strategy that has been proven successful: strategic gifting.
While gifting has long been a part of business culture and customs, emerging research shows that strategic gifting can be a powerful tool for closing B2B deals and driving revenue.
Bridging the gap between history and what's happening.
Before delving into the specifics of strategic gifting, it's essential to understand why gifting has historically been a critical part of corporate culture. In many cultures, gifting is a way to build and maintain relationships — this is especially true in Asian business cultures. When delivered thoughtfully and strategically, gifting can signal respect, gratitude, and a desire to develop a long-term professional relationship.
However, simply giving gifts isn't enough to win over B2B deals. In fact, giving the wrong gift can have the opposite effect and potentially harm and erode the connection. This is where strategic gifting comes in. Strategic gifting involves offering gifting options that align with the person's interests, needs, and values.
New research has shown that strategic gifting can significantly impact B2B deals. A study published in the Journal of Marketing found that recipients of strategic gifts were more likely to have positive feelings and associations about the giver and therefore were more likely to reciprocate. In addition, recipients of strategic gifts were more likely to form long-term business relationships with the giver. Don't believe us? Check out these facts and figures.👇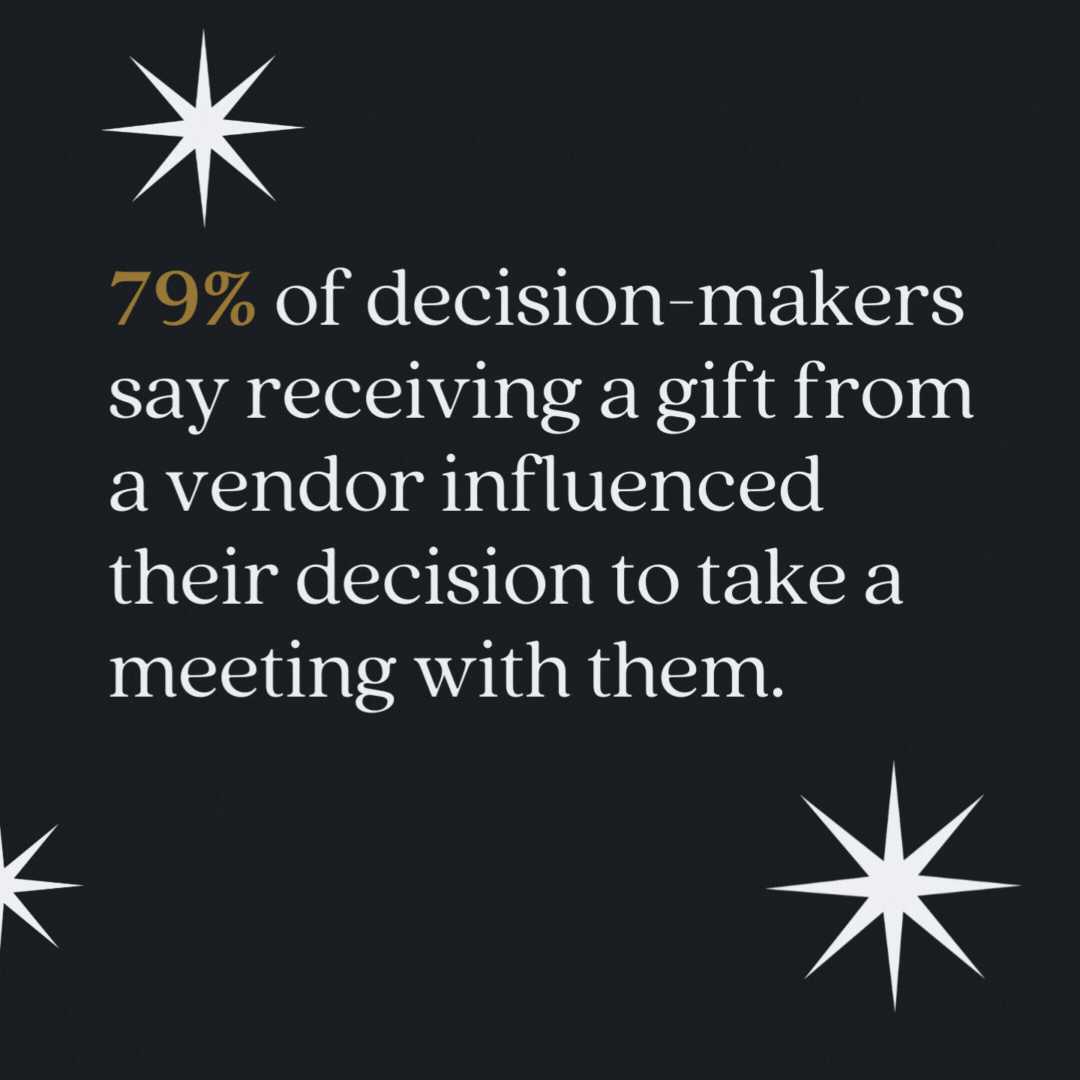 Put these findings into action.
Now, it's time to put the facts into action. How can your company implement gifting into its B2B strategy? The first step is to connect with the Gifting Experts and discuss your goals and budget. From there, Cultivate helps you manage the rest and deliver an unforgettable gifting program.
B2B gifting has never been more effortless; whether you decide to extend appreciation online or on-site, your program is always tailored to your goals and invites people to select a gift of their choice. Eliminating stress and guesswork typically associated with corporate gifting. Instead, people receive a gift they'll love simply because they are the ones who got to select it! This is personalized strategic gifting at its best.
It's important to note that strategic gifting is not about bribing or influencing the people you're recognizing; instead, it's about building a positive relationship based on mutual respect and understanding. When delivered with purpose, gifting is a powerful tool for securing B2B deals and building long-term relationships that benefit everyone.
By carefully selecting gifts that align with the recipients' interests, needs, and values, companies can build mutually beneficial relationships that lead to long-term success. It is always important to approach gifting with respect, honesty, and a genuine desire to create and nurture meaningful relationships.
Ready to kick start or strengthen your strategic gifting routine? Click the button below to connect with one of our Gifting Experts today — we'd love to tell you more!