Sixty-nine million people quit their jobs in The United States last year. 🤯 Since then, companies have seen a drastic increase in resignations and employee dissatisfaction. Initially, many people thought this spike was directly correlated with salary. However, as a recent Gallup study shows, compensation isn't playing as significant a role in employee turnover as suspected.
Employees are craving a more profound sense of company culture, appreciation, and connection to their work. In this week's blog feature, discover how you can reshape your company culture and how partnering with Cultivate can greatly impact employee appreciation and connection.
Reshaping your company culture
Research shows that 42% of the reasons people quit are tied to how they feel about their bosses and workplace culture. To maximize company culture and employee satisfaction, try incorporating these three things:
Hybrid work
Born out of the pandemic, the hybrid work model has skyrocketed in popularity. Employees from all industries have reported that remote work has allowed them to have greater autonomy over their work-life balance, feel more productive, improve their mental health, and more. Due to the new nature of this work model, transitioning from in-office to working from home can seem complicated, but if companies are willing to embrace it and adapt, then we predict that the list of benefits will keep growing.
Schedule meaningful one on ones
Implementing regular one-on-one with employees is most effective when they are focused and allow both parties to speak openly. With the unpredictability of our individual day-to-day lives, it is vital to check in with employees and allow for a space where people feel comfortable to communicate effectively and without barriers. These conversations can be about work, life, projects, etc. As long as a clear goal, open environment, and regularity are attached to these meetings, connection and workplace happiness will flourish.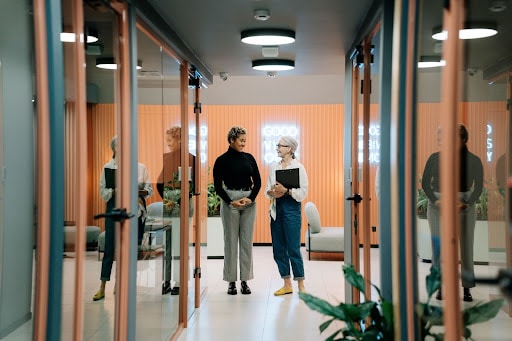 Personalized appreciation
As we all know, each employee is different, and they have different likes, dislikes, and needs. That's why a one-size-fits-all appreciation approach does not work. When employees feel recognized as individuals, a more profound feeling of connection is created because they feel seen and heard—deeper feelings of connection and genuine appreciation within the workplace foster greater satisfaction rates among employees. A partnership with Cultivate is one of the easiest ways that you can achieve this.
Partnering with Cultivate
At Cultivate, our core purpose is to change how people think about and value appreciation. As mentioned above, recognizing employees, partners, and potential clients as individuals immediately sparks an opportunity for deeper connection and facilitates appreciation.
There are a few ways that you can leverage gifting to improve your workplace culture for the better. For starters, Virtual and Event Gifting programs are effective solutions that can be used to recognize, motivate, or celebrate people's accomplishments. Through our online gifting platform, you can send a gift directly to someone's inbox; they select a quality gift of their choice, and we handle the delivery. For a more immersive experience, Event Gifting delivers instant gratification on-site and invites people to select a gift of their choice on-site and take it home with them. Done-for-You Service means we handle the details so you can watch connectivity flourish in real-time.
Whether you want to deliver gifting options on-site or connect with people online, our team of Gifting Experts is here to help. Connect with a Gifting Expert to learn more and start planning your program now.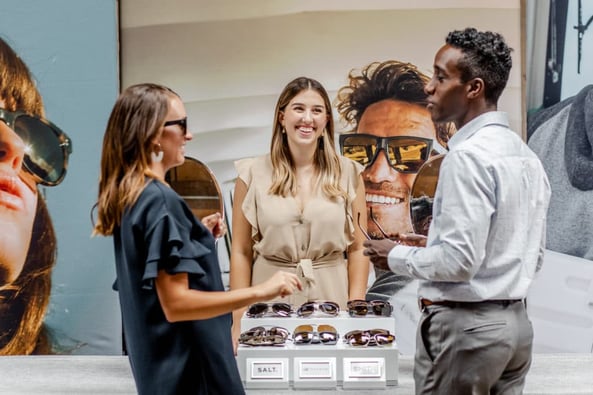 Amidst the coined "Great Resignation," don't wait to build a lasting company culture. Hybrid work models, regular employee check-ins, and personalized appreciation are just three of the ways you can improve workplace satisfaction, retain top talent, and build a reputation for your company, and all of the people who work within it can be proud of.