Appreciating people through gifting creates connections that allow you to break down barriers and foster meaningful relationships. The desire to give a great gift can feel like a high-stakes situation. When you don't know what people like or need, turning to one-gift-fits-all or gift cards may seem like a reasonable solution. Until the moment of appreciation falls flat. Where are the warm and fuzzy feelings you felt once upon a time when giving others these same options? Why does giving people gifts suddenly make you want to roll your eyes? It seems like you are officially experiencing corporate gifting burnout.
If you want to reignite authentic feelings of true human connection and appreciation, you have to stop thinking inside the outdated gift box. In this week's blog feature, our Gifting Experts break down four signs that you may be experiencing corporate gifting burnout and the perfect antidote to fix it.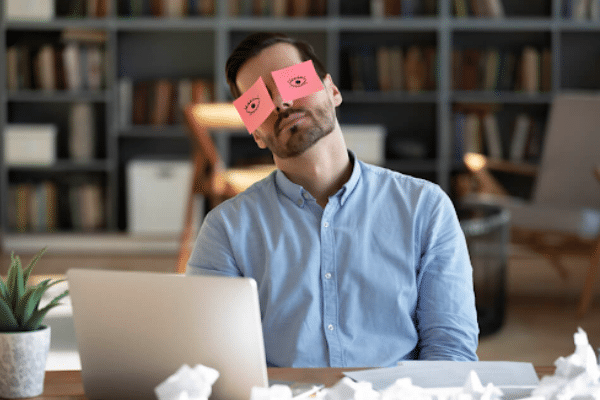 Burnout, defined by WebMD, is a form of exhaustion caused by constantly feeling swamped. It results from excessive and prolonged emotional, physical and mental stress. If someone told you that gifting was one of the reasons they felt burnout, you might be taken aback by the paradoxical nature. Gifting and burnout seem like complete opposites to one another. But as the old saying goes, "too much of anything can be a bad thing." If you resonate with any of the four signs below, you just might be experiencing gifting burnout. Don't worry—we have the perfect antidote.
1. You've moved gifting to the task list
Imagine a person on your team is about to celebrate their fifth work anniversary, and you have been tasked with delivering a gifting program to show the company's appreciation. If your first thought was "great, this again," then gifting has become a chore. If turning to a "quick fix" that will allow you to check gifting off the to-do list seems like a logical solution, you're experiencing corporate gifting burnout.
2. You aren't thinking about the "why"
Gifts are often selected by a company's C-suite. Unfortunately for everyone else, this group's ideal gifting options probably include products they like, not options others would enjoy. If you feel distracted by constant brainstorming and client relations and unable to understand why appreciating people is important, you're experiencing burnout from corporate gifting.
3. You want a quick fix
Many people turn to gift cards and one-gift-fits-all because it's "easy" or they're too busy. Often, these "quick fixes" lack thoughtfulness and don't recognize the individual. If you feel like a quick fix is the only solution on the table, you're experiencing corporate gifting burnout.
Think about it this way: you give everyone on your team a food and beverage gift, but four out of ten people are allergic or don't like the food and drink options in the basket. That means 40% of your team feels let down and discouraged, and that's 40% too high. Not to mention you just wasted resources that could have gone towards gifts that make people happy.
4. You hold the keys to the schwag closet
POV: you're the gatekeeper to the closet that holds all of the branded tchotchkes to make people feel appreciated and valued. Every couple of months or so, you unlock the closet door. Nothing has changed; you walk in, grab the nearest mug, t-shirt, or mousepad, you walk back out and place it on the recipient's desk. Where's the fun? Where's the value behind the gift? If your schwag closet is turning into an outdated treasure trove of gifts-gone-bad, you're experiencing corporate gifting burnout.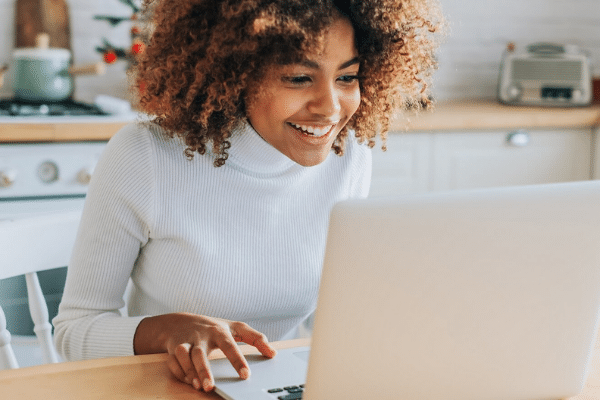 The antidote to corporate gifting burnout
If you relate, it's time to change the way your company thinks about and values appreciation. And Cultivate can help you do just that. Not only will our Gifting Experts help you plan a gifting program people will love and remember, but we'll also help your company understand why effectively appreciating people is vital to success. Partnering with Cultivate can make people feel valued and seen as individuals by allowing them to select a quality gift of their choice.
Whether you plan on appreciating people on-site or online, our team of experts is here to help. We'll help you think outside the traditional gift box with various solutions tailored to your company's needs. Connect with Cultivate to learn how gifting with choice can lead to a higher return on appreciation. After all, people are your company's greatest asset—treat them that way.