Over the past year, we've loved announcing what's new, sharing expert advice, and helping you deliver appreciation around the world. Now, there's a whole lot in the works for 2023 that we can't wait to share. But before we launch into what's ahead, we want to take this opportunity to say that the past year wouldn't have been possible without you. We're grateful for your continued connection, appreciation, and community.
Before we turn the page on 2022, our team is looking back to appreciate the moments that made last year a success.
Appreciation delivered on-site and online.
Appreciation has a serious impact, and we're glad you didn't have to go at it alone. Anyone who partnered with us last year will tell you that gifting with Cultivate means paying for appreciation that works. No matter whether you gift people online or on-site, our team was happy to help you plan and deliver personalized programs to meet your goals.
On-site Gifting delivered instant gratification anywhere on-site. And in 2022, our On-site Experts visited 38 different locations, including 11 international destinations. Pop-up Shops created inclusive and welcoming atmospheres and invited people to select a gift of their choice. Last year's most popular on-site gifting categories were: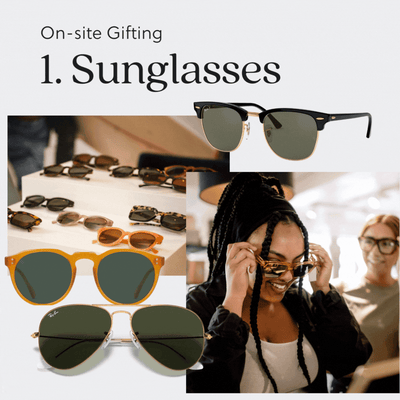 As a busy professional, you needed an Online Gifting Solution to help you appreciate anyone, anytime. That's why we launched our all-in-one Platform. Now, you can leverage data, tech, and savvy tools to track, measure, and tailor your gifting strategies. And thousands of clients did just that — delivering appreciation directly to people's inboxes. With thousands of gifts selected online, the top three most-redeemed categories were:

Top headlines, launches, and announcements.
In addition to creating new connections and nurturing existing ones, our team of Gifting Experts were busy at work developing and optimizing solutions to make your experience better than ever. Here are a few of last year's top headlines, launches, and announcements.
✨ Launched our Online Gifting Platform
✨ Announced dozens of new brand partnerships
✨ Returned to IMEX America for the first time since 2019
✨ Revealed our evolved brand identity
What's in store for 2023?
The new year has arrived, and there's no shortage of solutions to help drive your business forward. From boosting employee engagement to nurturing customers — opportunities to deploy effective appreciation strategies are endless. How is your company planning to stay on top of every opportunity this year? Let Cultivate help!

On behalf of our entire team, thanks again for partnering with us to appreciate people online and on-site. If you're ready to begin planning or want to connect with a Gifting Expert to learn more about our variety of solutions, click here to connect with us. Cheers to you, and the great that awaits in 2023!