Spring is here and most of us are working towards sorting through the clutter that has built up over the long winter. Staying organized and on top of all your projects is an easy way to help your work day run as smoothly as possible. We've come up with our top three favorite task managers to help spring clean your workload and get you back on track!
Asana
Asana is a favorite among businesses of all sizes. It's main focus is to manage all of your team projects and tasks in a visually easy way. Build your team with personal dashboards to map out steps and organize all details of your work in one place. You can assign specific tasks to team members with detailed notes and due dates. Asana makes it easy to visualize your work and move projects through multiple stages quickly. Use the timeline feature to create a plan that shows you how the pieces of your project fit together and keeps your work on track. Asana also has over 100 integrations to choose from, so you can see everything you use in one place.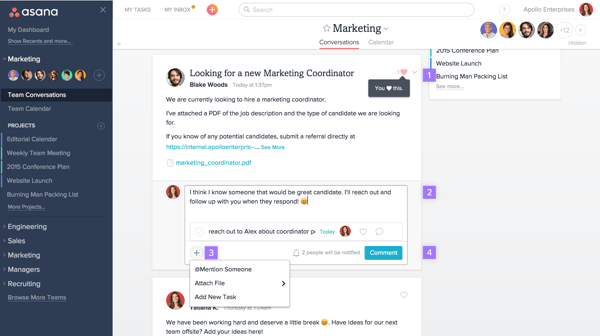 Trello
Trello is another great free task manager. It consists of boards, lists, and, cards so you can prioritize your projects in a flexible, organized way. Build a team for different departments in your business for the most visual way for everyone to collaborate on any project. You can add comments, attachments, checklists, and more directly to your Trello cards to see a project through from beginning to end. Turn your Trello boards into living applications by integrating apps you already use such as Calendar, Dropbox, Hangouts Chat, and more. The best part is Trello stays in sync across all of your devices, so you can access your work anytime, anywhere!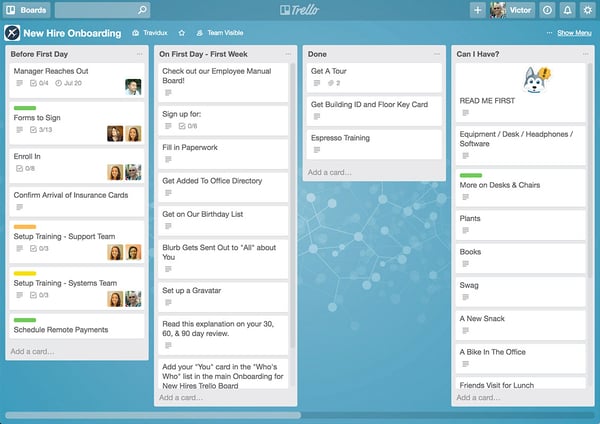 Monday
Monday is a fairly new task manager that like many others manages everything in a single board. Again you can track everything your team is working on, as well as individual tasks that are a part of a larger project. Much like Asana and Trello you can assign tasks, projects, and missions for your teammates. What is different about Monday is that you can communicate with your team in context by adding rows (Monday refers to them as pulses), to keep all of your communication in one place. This helps to eliminate unnecessary meetings or long email threads. You can also invite your clients to work on your project as guests to keep them in the loop. Some other great features on Monday are you can comment on individuals' work, get instant notifications, and connect to apps you use like Dropbox, Google Drive, and more.