The first day of summer is right around the corner which means it's officially time to break out your favorite summer cocktail recipes. We've come up with three of our personal favorites that are perfect for patio sipping. Sit back, relax, and drink up!
Chardonnay Zinger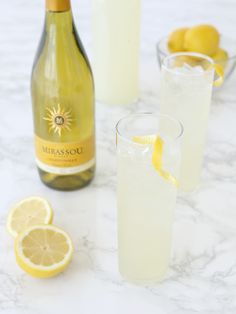 Ingredients:
1 1/2 cups chardonnay
1 1/2 cups tonic water
1/3 cup limoncello
2 tbsp. lemon juice
6 round lemon slices
Instructions:
- Divide chardonnay, tonic water, limoncello and lemon juice among six wine glasses. Top with ice. Garnish each with a lemon slice.
Blue Moon Over Barcelona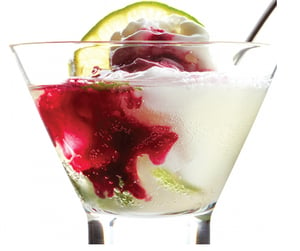 Ingredients:
Handful of fresh mint
Ice
1 1/2 tsp. white rum
1/3 cup cava, or sparkling white wine
1 large scoop lemon or lime sorbet
5 tsp. wild-blueberry juice, such as Van Dyk's
Instructions:
- Muddle mint in the bottom of a highball glass. Fill glass with ice. Pour in the rum and wine. Spoon sorbet onto beverage. Top with wild-blueberry juice. Garnish with a lime wedge.
Canada Day Cocktail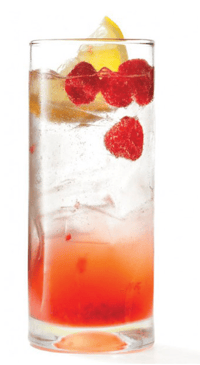 Ingredients:
6 fresh raspberries
2 1/2 tsp. maple syrup
2 oz. Victorian gin
3 1/2 tsp. fresh lemon juice
1 can soda water
Instructions:
- Muddle raspberries, maple syrup, gin and lemon juice in a shaker. Shake well. Strain into a tall Collins glass filled with ice. Top with club soda and a lemon wheel.