Back in March we rebranded our local amenities line to Artifact and with it launched a brand new interactive website. While it's been enjoyable getting to showcase our beautiful artisan made gifts to you in a new exciting way, we understand how confusing an interactive website can sometimes be. So, instead of telling you how to shop Artifact via the website, we thought we would just show you! Curate a destination-inspired box completely tailored to your guests in just four easy steps.
Where Are You Headed?

Select a destination to choose from dozens of handmade gifts specific to that region. We currently feature Mexico, Hawai'i, Florida, and California. For this example, we're headed to Mexico!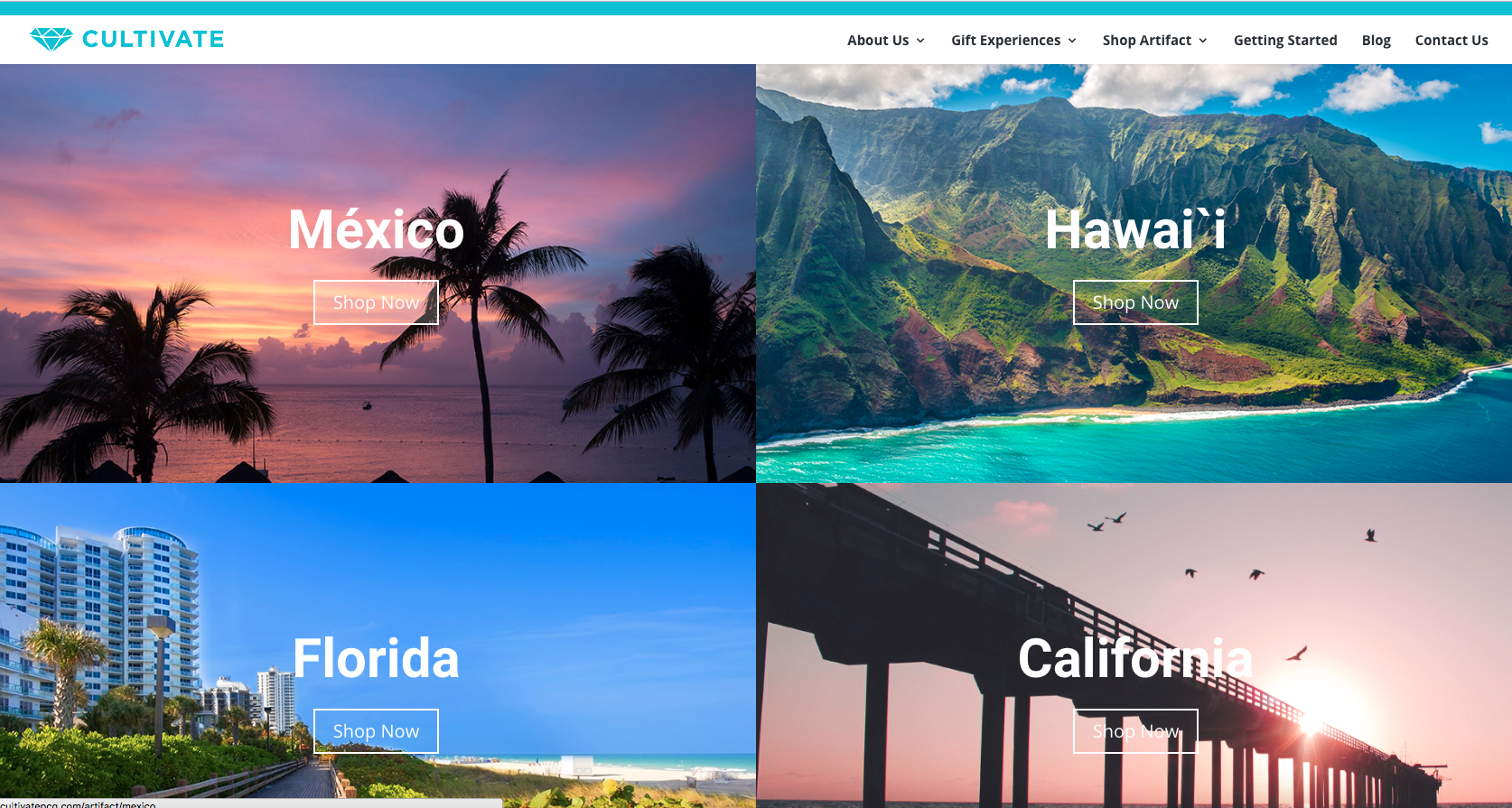 Step 1: 50 Guests Or More?



Select if you're curating a box for over 50 guests. This step is important because 50 or more boxes ensures extra savings on your order. Keep an eye on the "50+ Savings" tab in the gift box contents at the top right of the page to see how much you're saving as you build your box.
Step 2: Select A Box Design

Select a box design from your chosen region. Each region has 2-3 box designs to choose from. Underneath each design you can find information about the box artist and the creative techniques they use.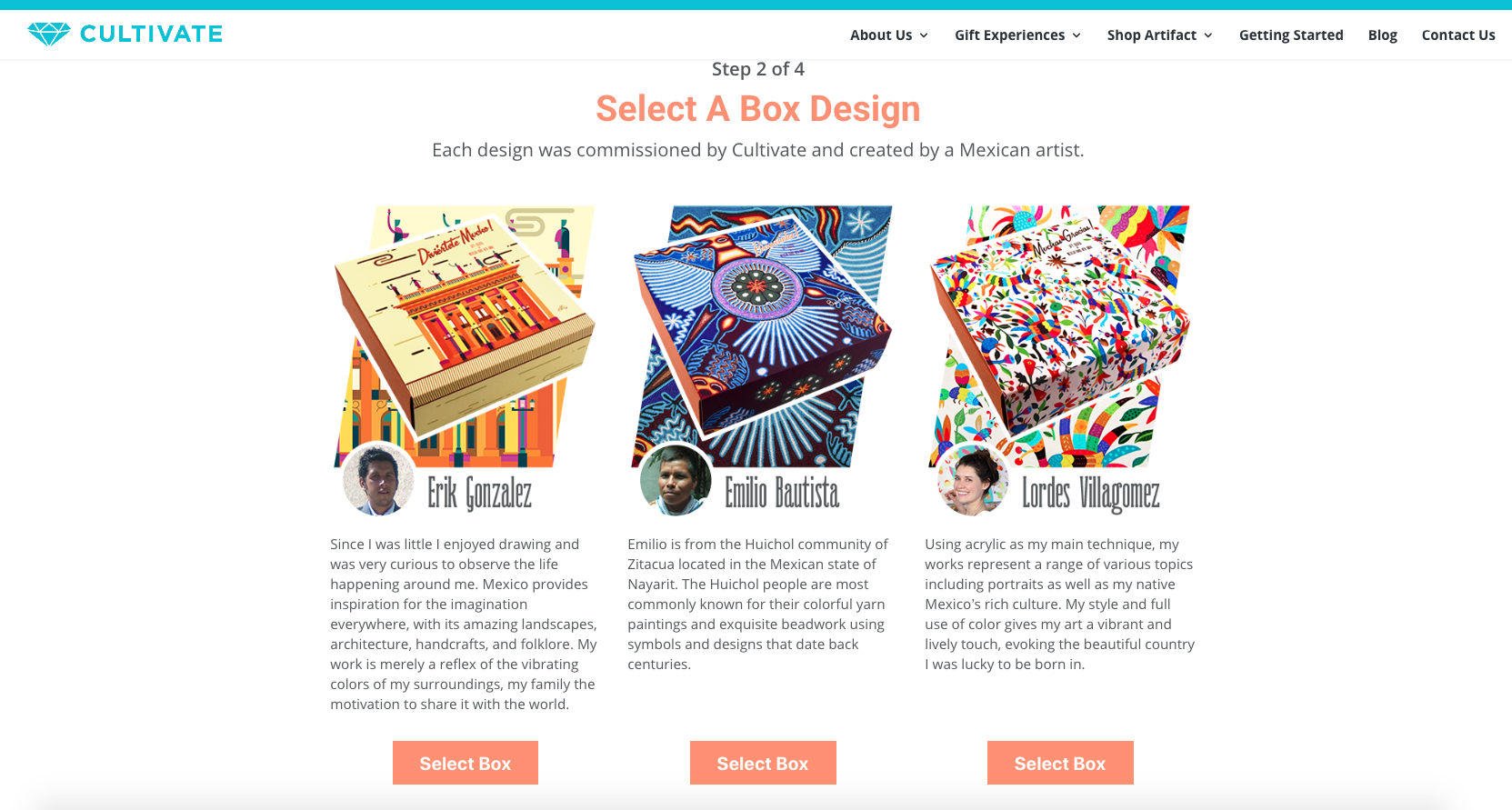 Step 3: Choose Your Items

Sort through dozens of artisan made products housed in the chosen region. At the top of the page you can filter products by color, size, and price point. You can also filter through Artifact's three categories: Food & Beverage, For You & Your Stay, and For Your Home & Office. When you hover over an item you have to the option to add it to your box or get more info. By clicking on "More Info" you'll be able to zoom in to see the intricate details of the item, as well as read a short backstory on the artisan who creates it. At the top right, you're able to keep track of your price per box as you add or remove items.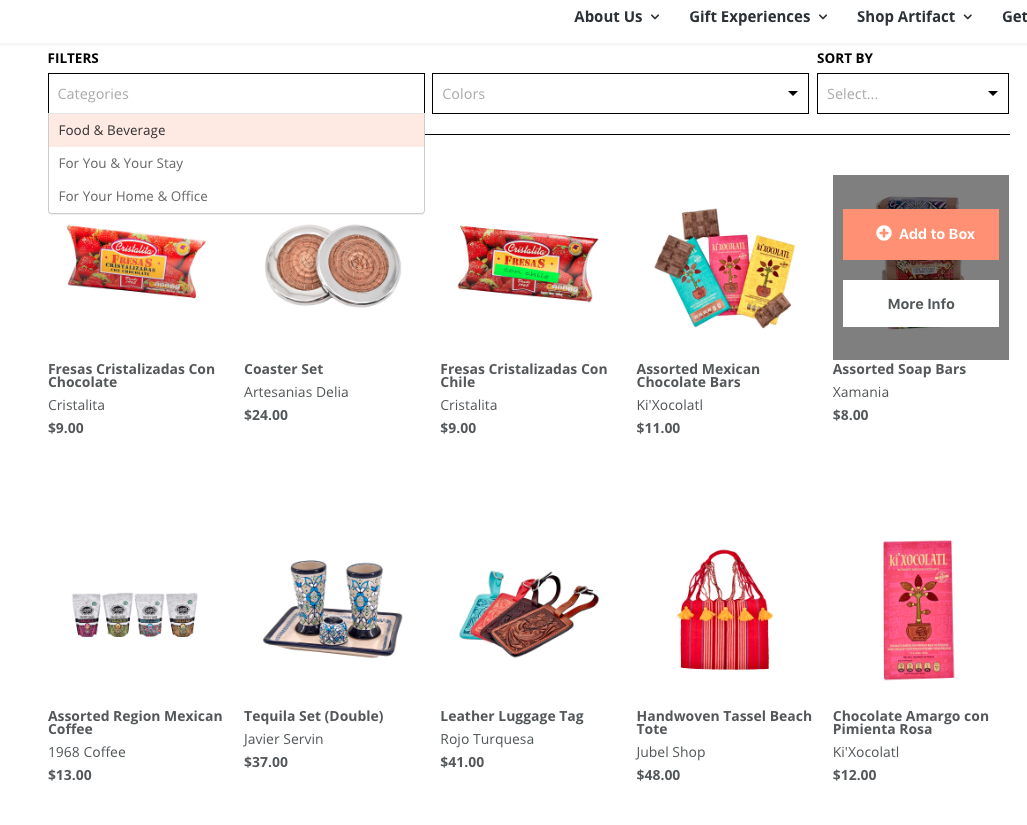 Step 4: Your Personally Curated Box
Review your order. In this step fill out the required fields for your order/event. You also have the option to add a custom card to your box. Check the box "Add custom card" and a text box will appear giving you up to 80 words for your personalized note. To complete your order hit "Submit Proposal". Once you've submitted your proposal a member of our sales team will reach out to confirm all the details of your order/event. It's that quick and easy!