If you're planning on traveling to any warm weather destinations, you'll need a comfortable, stylish, and reliable pair of sandals. Well, search no more! We're here to give you the inside details on our favorite sandals this season. Here's what we love.
If you've worked with us before, you've probably heard of OluKai by now. But, if you haven't you're missing out! OluKai is a footwear company that combines durability for the ocean lifestyle and a brand that has strong values and roots with style, comfort, and craftsmanship in mind. With the belief that anyone, no matter where they are can live Aloha, OluKai will quickly become your favorite pair of sandals.

HO'OPIO LEATHER

By far one of our most popular women's style is the Ho'opio Leather. This sandal combines casual simplicity and all-day comfort to your everyday. They feature textured pods on the outside for enhanced traction and durability. These are sure to be your new go-to sandals.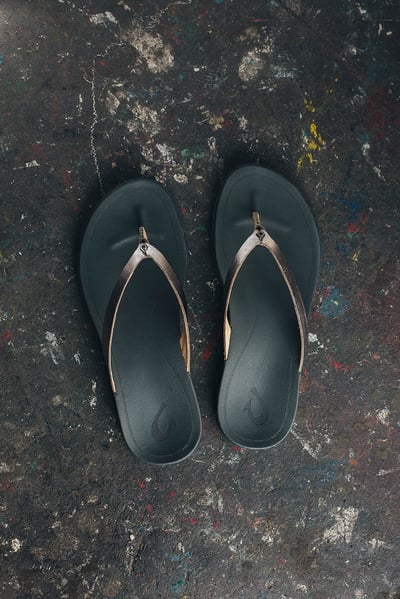 HI'ONA

With slipper comfort wrapped in beautiful full-grain leather, the Hi'ona is perfect for dress or play. Its comfortable hand-sewn leather toe post and enhanced cushioning, support, and protection allows for all day comfort, no matter what the occasion.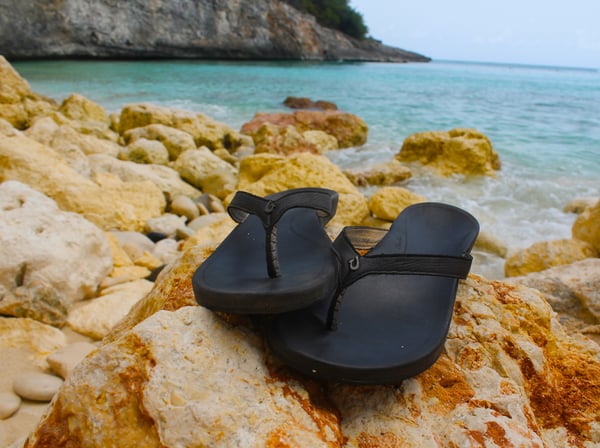 LALA

With minimal design and maximum comfort, the Lala can be dressed up or down. Its smooth, comfortable footbed makes it easy to slide on and wear all day. And the heavyweight stitch detail in the strap allows for a free yet secure fit.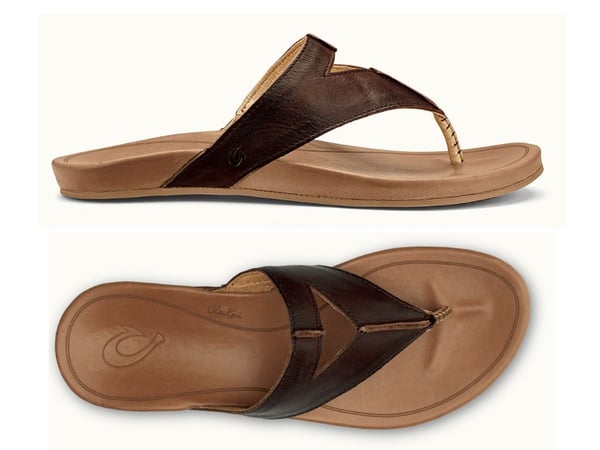 HOKULE'A KIA

For the men we have the Hokule'a Kia. Its premium full-grain leather straps with zig-zag stitching detail is inspired by the sails of the Hokule'a. The rubber traction pods on the outsole enhance grip and flexibility. The midsole is also wrapped in full-grain leather and provides a personalized fit every time.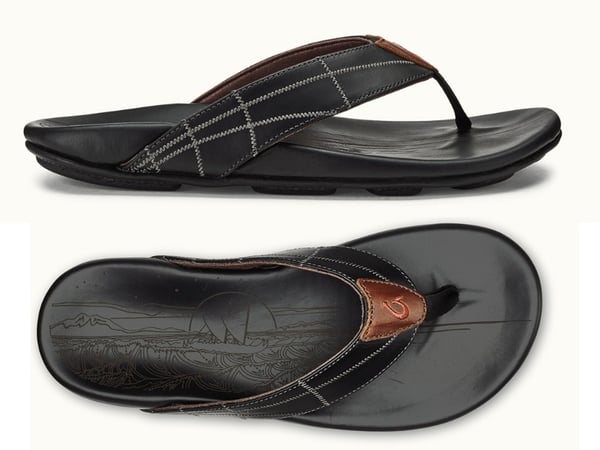 NUI

Also for the men, the Nui. The Nui has decorative
stitching on footbed, hand-sewn whipstitching, and a soft nylon toe post for added comfort. The
contours of the footbed allow for a personalized fit and sustained comfort over time.