Fall is officially here and we can't wait to share some of our favorite cool weather cocktail recipes with you. This Mulled wine is easy to make and customize if you wish, making it the perfect cocktail for any winter or holiday gathering. Enjoy!
Ingredients
1 bottle of your favorite red or white wine
1 orange sliced into rounds
8 whole cloves
2 cinnamon sticks (ground cinnamon also works)
2 star anise
2-4 tablespoons of sugar, honey, or maple syrup (or your desired sweetener)
Optional: 1/4 cup of brandy (or your favorite liqueur)
Optional garnishes: citrus slices (orange, lemon, or lime), extra cinnamon (sticks or ground), extra star anise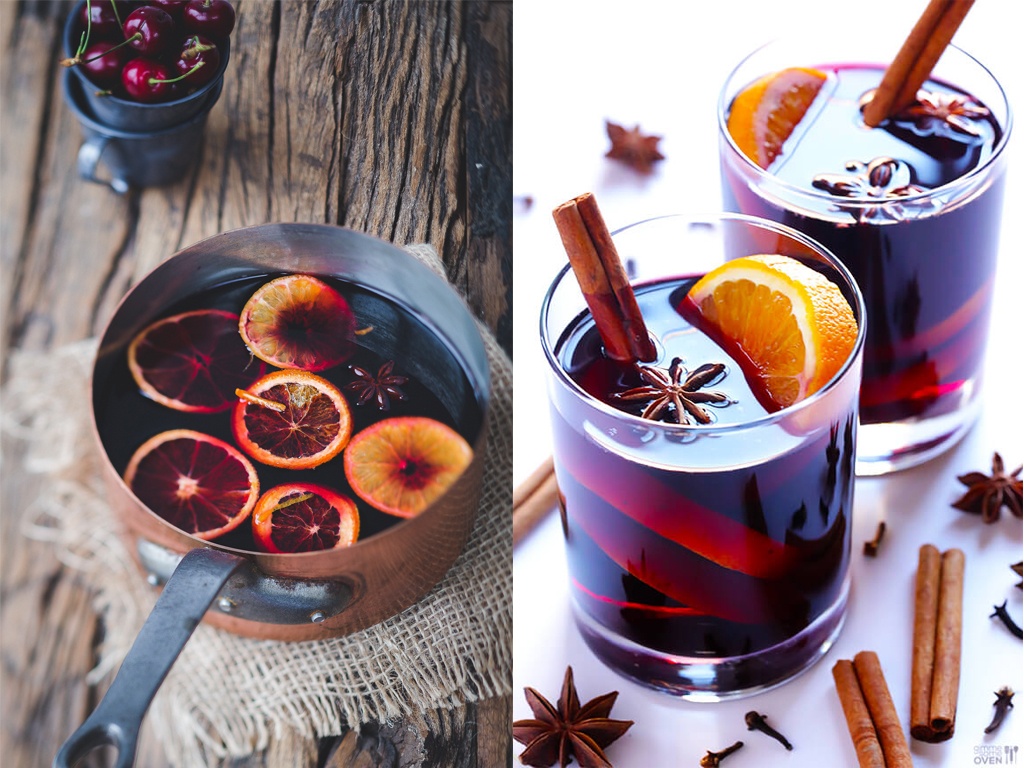 Directions
1. Combine all ingredients in a saucepan, and heat just barely to a simmer over medium-high heat. (Be sure not to boil the mulled wine, so you don't want boil off the alcohol.) Reduce heat to medium-low, cover, and let the wine simmer for at least 15 minutes or up to 3 hours
2. Strain and serve warm with garnishes.
**Mulled wine can also easily be made in a slow cooker or an Instant Pot.