Artifact artisans Josh and Tomo met in 2009 while studying massage therapy in Maui, Hawai'i. The two have always been foodies at heart, but it wasn't until a trip to Japan to visit family that they were ignited with an idea to create handcrafted shrub vinegar preserves. They officially launched their business, Maui Shrub Farm, in 2016.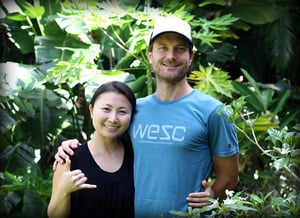 Both Josh and Tomo have backgrounds in food, Tomo earned her three-year certificate in Japan as a nationally certified chef, and Josh studied food preservation and manufacturing process control at the University of California, Davis. A few years back, the two visited Japan to see Tomo's mother who made them a blueberry sour drink. They were intrigued by how the sweet of the blueberries and honey, and the sour from the vinegar resulted in a refreshing, balanced drink. They quickly were inspired to try crafting small batches themselves.

Shrub is concentrated syrup made from fruit, vinegar, and sugar that is traditionally mixed with water to create refreshing drinks that are both tart and sweet. Often spiked with rum or brandy in the nineteenth-century, today you can make healthy beverages, signature cocktails and mocktails, and sodas with shrub.
At the time of their idea, Tomo and Josh were living in Haiku where the land they lived on had a small citrus farm. They began experimenting with the local flavors, as well as growing some of their own herbs. They attended local farmers' markets with their new product where they would also pick up fruit from local farmers. It didn't take long for them to realize that this was something they should be doing full time.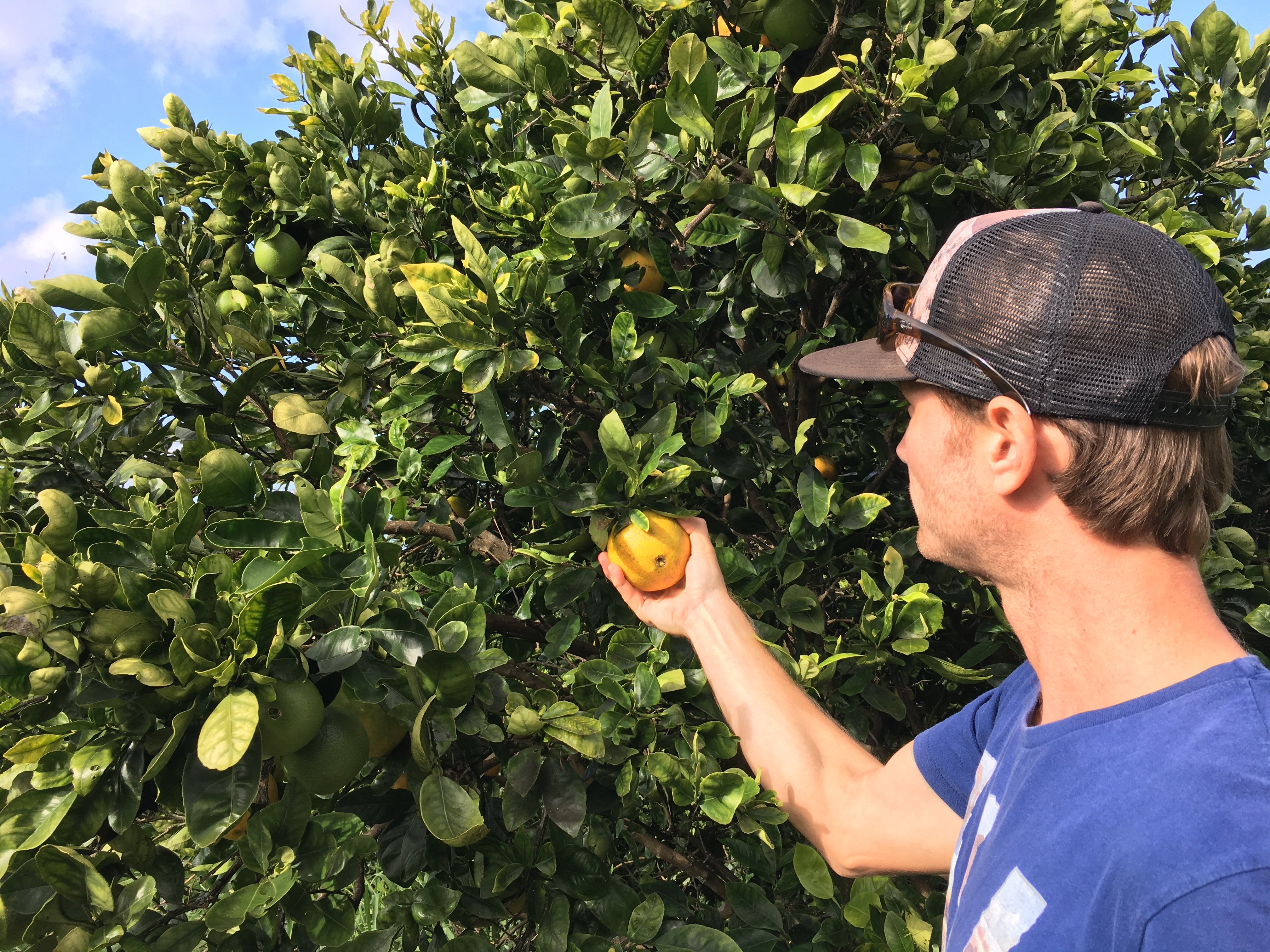 To make a batch of shrub, they start by placing the fruit and vinegar into a jar so the flavors could be extracted into the vinegar. They then process, stir, and refrigerate the mixture for up to a week. This process turns the mixture into a preserve that remains fresh for up to two years. Each batch creates about 800 bottles of shrub. Maui Shrub Farm uses raw organic apple cider made from fresh Washington State apples, organic cane sugar, and honey. Some of the benefits to the raw organic apple cider vinegar that they use are aids digestion, strengthens the immune system, and increases metabolism.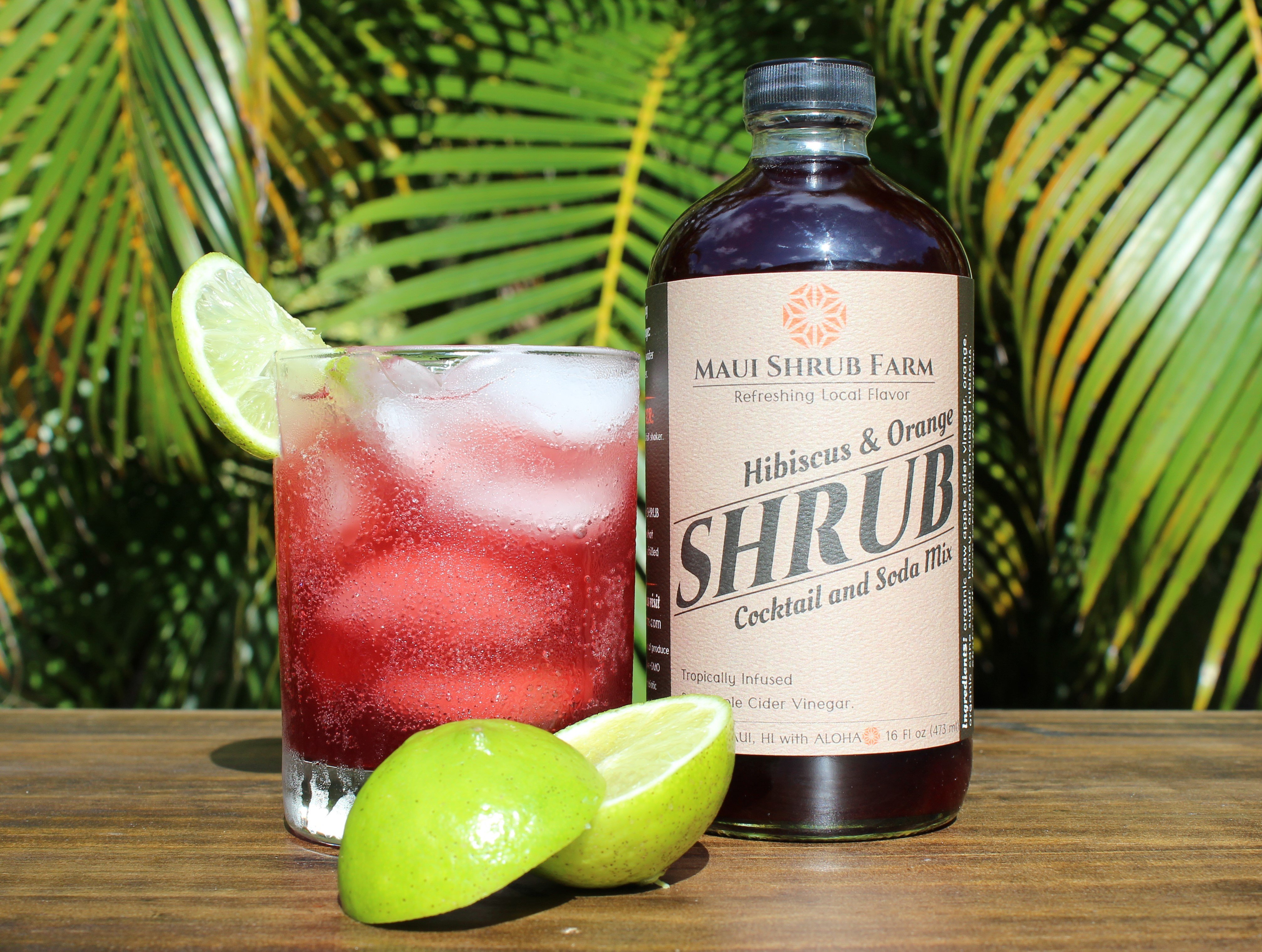 Josh and Tomo say the most difficult aspect of their business is education about the product, as not many people know exactly what shrub is. The most important thing they want people to know about Maui Shrub Farm is that they work to support their local hometown agriculture and strengthen farming communities. They work with some large farms such as Maui Gold Pineapple, as well as smaller farms that they would love to see grow as their business does.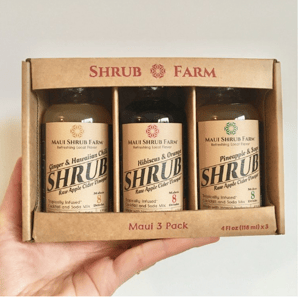 Visit the Artifact website to shop all of the Maui Shrub Farm flavors we offer, Ginger and Hawaiian Chili, Molokai Hibiscus and Orange, and Lilikoi Passion. Can't decide which one your attendees will like most? Try the assorted cocktail shrub sampler featuring Ginger and Hawaiian Chili, Hibiscus and Orange, and Pineapple and Sage!