We're excited to have recently partnered with a jewelry brand, Dana Rebecca Designs. Owner and designer, Dana Gordon, comes from three generations in the jewelry business, starting her first collection when she was just 16. Inspired by her world travels and the special women in her life, her jewelry collections are intended to be that finishing touch to your everyday look. Dana believes that your jewelry should make you feel as comfortable as your favorite t-shirt and as amazing as your little black dress.
Created to be worn daily, Dana Rebecca Designs aspires to be the brand in which women everywhere can start their jewelry collection and add to it over their lifetime. Each collection is named after a woman who has personally inspired Dana. She hopes that her pieces will continue to inspire and encourage other strong women.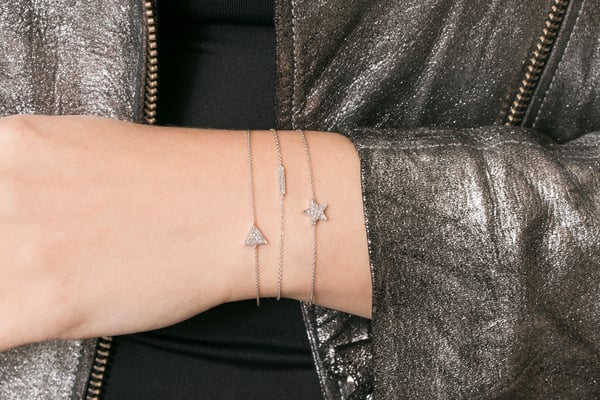 We're offering a wide variety of stud earrings, bracelets, and pendant necklaces from Dana Rebecca Designs that are sure to inspire all the women at your event. Each piece is intricate, bright, unique, and multi-faceted using only the highest quality gems and diamonds. These pieces are the perfect amount of glam to dress up any outfit for any occasion.

We've created a "His & Hers" mix pairing these timeless pieces with some of our other favorite gift categories for the men. With three different combinations, you'll be able to find the perfect gift for all of your attendees.