So, you're planning your next event at a beach destination. While choosing a location like the beach already puts you in a great position for appreciating and inspiring your guests, we wanted to give you some ideas for your on-site gifting. Here's what your attendees will love to receive this year.

Gift Categories
Two perfect gift experiences for a beach destination out of our core categories. Gift these options separately or pair them as a multi-category gift experience to maximize appreciation. Either way, your guests will be impressed. Take a look!

OluKai Sandals
It's no surprise we're featuring OluKai! Inspired by the gentle winds, warm ocean waters, and year-round sunsets of Hawai'i, OluKai sandals are designed to lose oneself into a relaxed state of mind. Both stylish and comfortable, we have no doubts that your guests will wear their new sandals on the beach every day.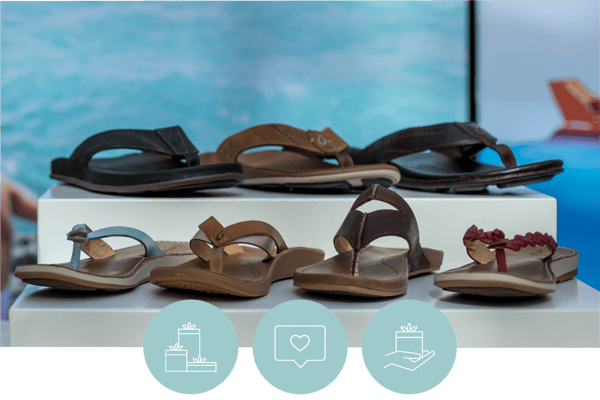 Lifestyle Sunglasses
Our three brand lifestyle sunglass gift experience is one of our most popular and with good reason! Polarized lenses allow you to see truer color, faster and eliminate glare on the water, so they're great for boating, fishing, or lounging on the beach. The perfect gift for those soaking up that incentive trip sunshine!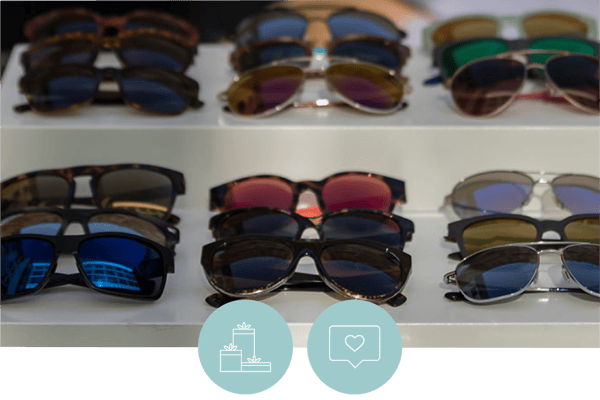 Cultivate Popular Pairings
If you're looking for a small, affordable way to elevate your gift experience, try Cultivate's Popular Pairings. These gifts can be added to any core gift experience, making them an incredible value for any size budget. Take a look at these Popular Pairings that fit seamlessly into a beach program.

Slowtide
What goes perfectly with a new pair of lifestyle sunglasses at the beach? A beach towel. A daily essential, turned functional piece of art, experience the art of drying off with Slowtide towels. Your guests will absolutely use this gift to relax into the trip they've earned. Slowtide towels are soft, vibrant, and multi-purpose.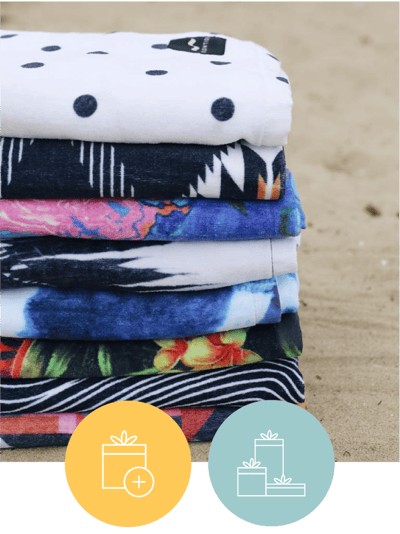 Wander Wet Bags

Never let carrying your wet swimsuit hold you back again! Wander Wet Bags are cute, eco-friendly, powerfully water-resistant wet bags. The waterproof lining on the inside keeps wet and soiled items contained in your suitcase or gym bag while on the go. They're reusable, machine washable, and breathable to prevent mold and mildew, making them a beach vacation essential.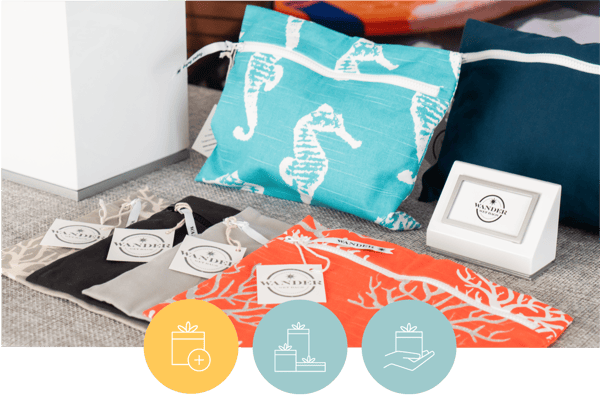 Artifact


What better way to pay recognition to a beach event than with an Artifact gift box from our Hawai'i market? Each gift is handcrafted by a Hawaiian artisan, highlighting all of the flavors, colors, and experiences that make the islands so unique! Below is just one example of an Artifact gift box. To curate your very own, visit the Artifact website. Choose from three unique box designs, as well as dozens of products ranging from food and drink to home decor and more, these artisan gifts are sure to transition your guests into the aloha mindset! Our California and Florida markets also feature gifts that would fit beautifully into your beach program.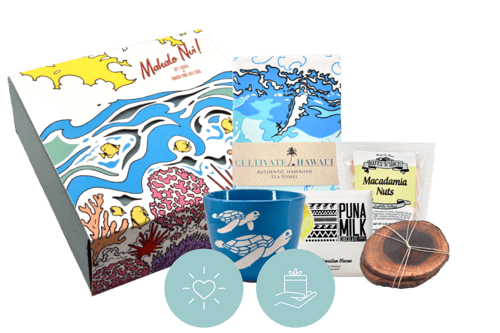 Sample Gift Box Contains:


Merlin Edmonds box design
Puna Milk Chocolate Bar
Lightly Salted Macadamia Nuts
Blue Stoneware Kāne Mug
Waimea Tea Towel
Milo Wood Coasters
*Box as shown is $58.20