We sat down with one of our California artisans, Debbie Wei Mullin, creator of Copper Cow Coffee, to talk about her experience in creating locally sourced, pour over Vietnamese coffee. Mullin, who studied at Berkeley and MIT has had a long-standing interest in sustainability. She has already successfully launched Copper Cow Coffee's parent company, Wei Pantry, which is a line of artisan made Vietnamese flavors for everyday cooking that can be found in Whole Foods, Dean and Deluca, and other specialty retailers.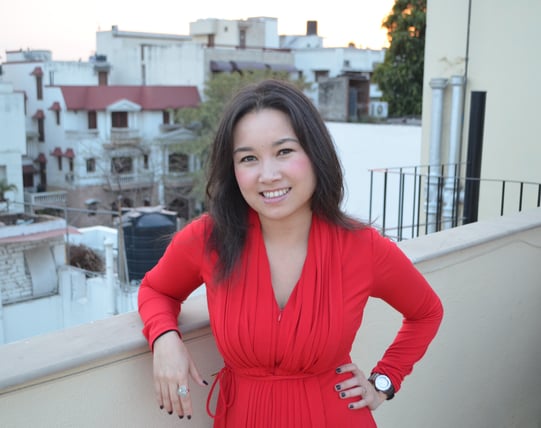 While Wei Pantry has proven itself to be successful, Mullin was looking to create a company with a more accessible product. With the growing culture around specialty coffee in the U.S. and Vietnam (where Mullin's mother is from), as the second largest producer of coffee in the world, Mullin seemed to find the perfect fit. After traveling to Vietnam for a family reunion, Mullin extended her trip to meet with over forty local coffee producers. She ended up partnering with a coffee farmer who has been actively trying to change the agriculture of coffee, making it even more sustainable.
Mullin admitted she was originally drawn to creating a cold brew, but soon realized the additives and preservatives it would take to be able to sell it in a retailer much like Whole Foods."That went against everything I believed in, in making a completely natural, sustainable product," Mullin said. "And so, I decided to move forward with Vietnamese coffee."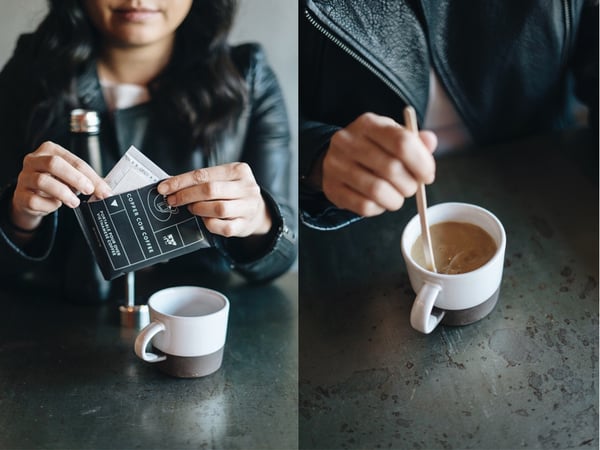 While portable pour over coffee stems from Japanese culture, Mullin says it was also about understanding the market that gave her this idea with Vietnamese coffee.
"There's an entire culture around specialty coffee in the U.S. and peoples' standards are going up." Mullin said. "Individuals have become increasingly interested in a single serve coffee that's accessible."
Mullin knew she had a great product with Copper Cow Coffee's single-use portable pour over filters, pre-filled with sustainable Vietnamese coffee and single servings of liquid California sweetened condensed milk with no refrigeration required. This allows for fresh brewed Vietnamese coffee anywhere, just place over any cup and add hot water.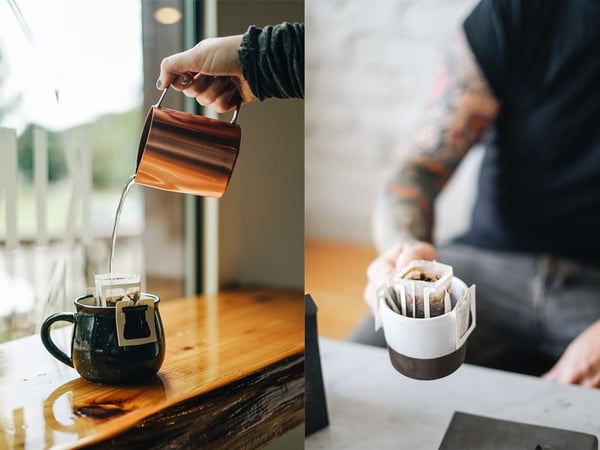 Copper Cow Coffee is completely sourced from sustainable, organic farms in Vietnam in the town of Dalat, without the use of any chemicals, pesticides, or additives. To ensure a smoother, authentic flavor, Copper Cow Coffee mixes robusta coffee which is primarily grown in Vietnam, and arabica coffee that is popular among the U.S. specialty coffee market. While traditional Vietnamese coffee has a darker roast that typically includes adding flavors, Copper Cow Coffee chooses an all-natural European-style roast to ensure the natural flavors of the beans are highlighted.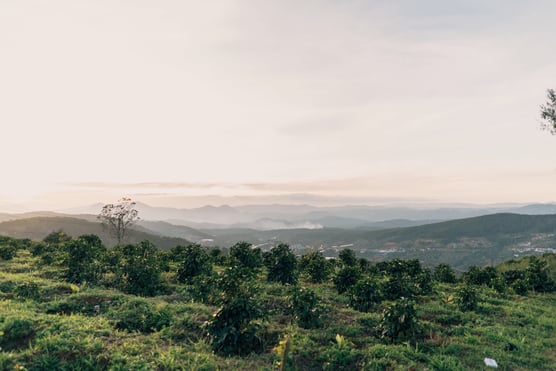 But it's not just the coffee itself that's sustainable and locally sourced. The single servings of condensed milk are made from fresh California milk and sugar, never any artificial flavorings or preservatives, and both the coffee and the filters are completely biodegradable and compostable. The best part? All of Copper Cow Coffee's packaging is done in a woman owned and operated warehouse in California. This includes packaging, manufacturing, and fulfilling all of the product. They're actually the only women owned and operated coffee manufacturer in the U.S.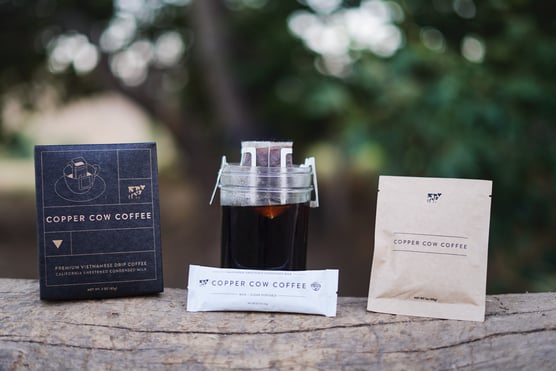 "I think it's really important be both a woman and a business owner," Mullin said. "Women are minorities and it's important to be able to be a role model for others and show them that they have the option to be a successful business owner."
When asked what the most important thing she wants people to know about Copper Cow Coffee, Mullin said the time and care they put into creating this product. There's a real focus on quality with Copper Cow Coffee which reinforces their mission of supporting sustainable agricultural coffee growing.