Students around the U.S. are heading back to school with high hopes of starting this year with a clean slate. Some yearn for popularity. Some hope for better grades. Everyone wants to be a trendsetter, even you, the parent. Yes, we know you aren't headed back to school, but who says you need an excuse to update your look and feel more organized? Introducing (one of our favorite brands) Shinola's Work Essentials, offering premium accessories that will have you turning heads all over town.

Meet Shinola
Shinola isn't your typical designer brand. A fashion icon didn't build the company and you may not see their products on the runway. That doesn't stop them from being one of the coolest brands in the country. Shinola is a Detroit built company; a city hit hard by America's loss of manufacturing jobs.
The company's owners, designers, and laborers have worked tirelessly for over five years to build a line of products that offer top notch craftsmanship and quality materials. Shinola has given birth to some of the most well-made, beautiful and meaningful leather accessories available. Don't believe me? Take a look at these unique pieces from Shinola and amp up your "back to school" game, adult-style.

The Nappa Zip Shoulder Tote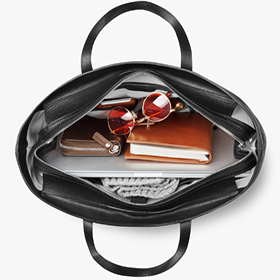 This classic tote is large enough to serve as a carry-on bag, but it's low key enough to carry every day. The zippered top ensures the security of your most precious items, like your wallet, tablet, sunglasses, and planner. The outside zippered pocket is a perfect spot for your phone or your keys, while the small inside pouch offers the perfect hiding place for identification, jewelry and more. Reinforced corners on the bottom and premium leather construction create a bag that is built to last. Carry it to the board room or the boarding line. Wherever you go, people will notice.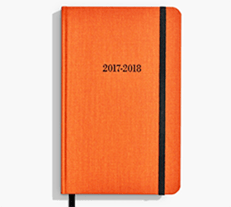 18 Month Runwell Planner

Forget about losing pages and cheap binding that falls apart by late spring. And, for goodness sake, please don't settle for that dollar store planner featuring two kittens and a flower on the cover. Shinola's Runwell Planner is stylish, sophisticated and can even be monogrammed for no additional charge. Choose from four classic colors of high-quality linen. Schedule appointments and tasks using the helpful month-at-a-glance pages or write in the generously sized weekly break-down pages, so you won't forget a single detail. (It's also perfect for gifting.)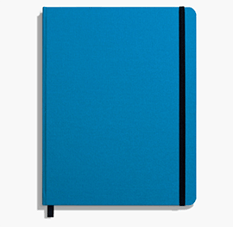 Large Hard Linen Journal

Write this down: Spiral notebooks and composition journals are for kids. Instead, pick up this gorgeous linen journal that comes in seven colors and can be monogrammed for no additional charge. Shinola understands not everyone is the same. That's why you can choose from plain, ruled and grid paper. If you're a list maker, this journal will inspire you to stay organized. Forget about scrolling through an endless number of notes in your phone or losing your grocery list on the floor of the grocery store.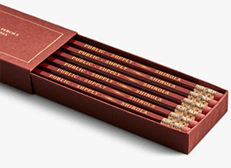 Shinola Carries All The Write Stuff

Choose from a variety of unique writing instruments you won't find lumped with glue sticks, protractors, and crayons at your nearby office supply store. The Shinola Public Supply Pencil Box makes you look like the smartest "kid" in the room. These 12 gorgeous, burgundy pencils come in an eloquent box that's beautiful enough to display in your office. Best of all, Shinola will donate 25 percent of all profits made on this pencil box to Brooklyn Public Schools. Brooklyn has one of the lowest-income districts in the nation. Teachers and administrators struggle to meet Brooklyn students' basic needs in the classroom. That's why Shinola is offering customers like you a chance to step up your style, so they can step up to help.
Consider gifting these pencils to a teacher in your school district. He or she will surely appreciate the gesture, knowing it helps teachers just like them. You'll be surprised how your kindness can inspire others.
If you prefer ink pens, Shinola has you covered as well. The
Tactile Turn Brass Slider Pen
does more than write. It shows the world you won't settle for a 97-cent, leaky pen. In fact, this pen says you've got it going on. Sleek and sophisticated, this beautiful instrument won't settle for the bottom of your purse. Oh, no. This pen was meant to be seen. Pair it with your Shinola planner or journal, and know that every word you write is making a difference for hardworking Americans all over the nation. Shinola employs Michigan residents, but the company is dedicated to using raw materials that come from every corner of America.
Amplify your "school year"
So, this year, you deserve a "reset" as much as any student. Fill your virtual cart with Shinola goods. Also, be sure to check out the company's wide selection of handbags, totes, phone cases, watches, and jewelry. Shinola even makes bicycles. They know their customers are going places.